Expedition training at home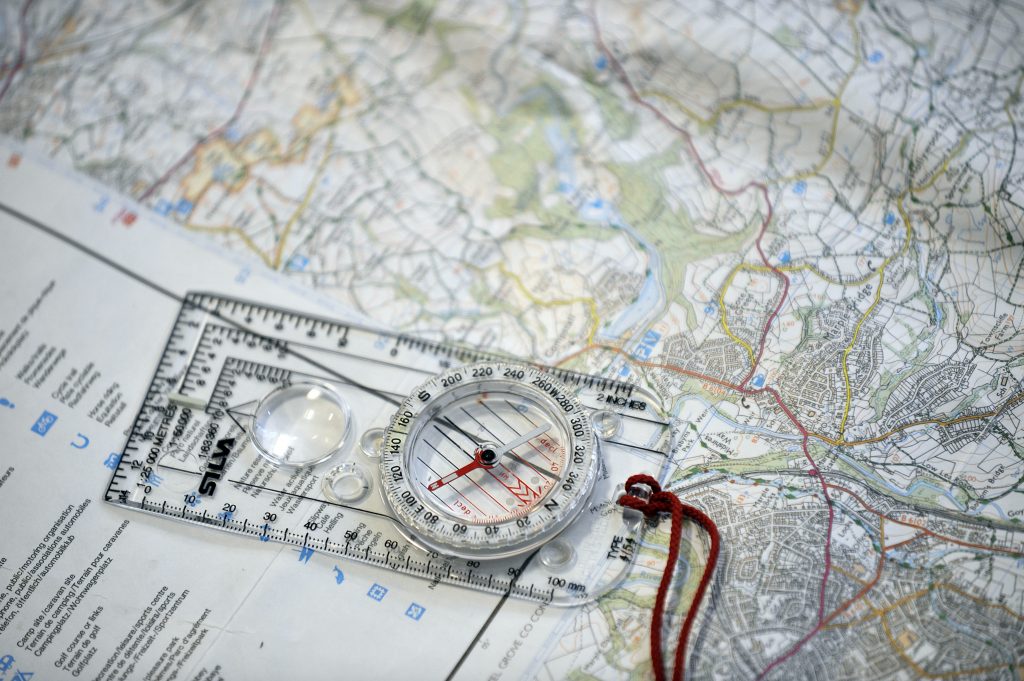 Even if your expedition can't take place at the moment, there are still ways you can get prepared, so you don't forget about the great outdoors.
There are lots of ways you can prepare for your expedition from your home, in addition to any online or face-to-face training your DofE Leader may organise. Try some of these ideas to help you keep in the expedition mood and sharpen your skills. Talk to your Leader about what type of expedition you can do – and when.
Decision-making, problem solving and teamwork skills
Going on a DofE expedition will mean you'll have to make lots of decisions as a team. Which way to turn; when to leave the camp site; what to cook; what to wear. Practice your decision making and problem-solving skills by taking part in a virtual escape room alone or with your friends. Search the internet for 'free escape rooms' – there's loads to choose from.
Food and nutrition
Getting the right food will help you enjoy your adventure, wherever it may be. It's a chance to be creative, and to understand more about rationing and outdoor survival. Your DofE expedition food should be compact and easy to carry. It needs to be high in slow-release energy, which will help you throughout your expedition.
If you've never tried porridge for breakfast before, now's your chance! The instant-mix, 'just add boiling water' flavoured ones will give you a good start to the day on an expedition. Trying any foods before you go means you won't find any nasty surprises or dislikes when you go on the actual expedition.
Practice some packed lunch recipes using items that don't need a fridge and which won't break up in your bag. Pitta bread and wraps, U-shaped sausage and some cheese spreads are good to try.
See our useful poster on eating on expeditions here.
Download some interesting and useful menu cards from Approved Activity Provider, Lupine Adventure.
Cooking
When on an expedition, you don't have the luxury of a four-ring cooker like you may have at home. You'll probably have just the one single-ring stove to use so it's a good idea to try out recipes before you go. Practice using food that doesn't need to be kept in a fridge, and which can be cooked using just one ring of your cooker at home. If doing an expedition in restricted areas when the rules allow, you can challenge yourself to cook your evening meal(s) using one cooker ring. Here are some to consider:
– Boil pasta then add a sachet of bolognaise sauce and some chopped-up U-shaped sausage and/or chopped peppers. Add a chopped onion for extra flavour.
– Boil rice and add chopped up snack salami sticks and/or fresh peppers. Add chopped onion and/or tomato sauce and stock cubes for extra flavour.
– Boil noodles, drain then add oil to stir fry them, adding fresh vegetables and a vegetable stock cube.
– Stir fry U-shaped sausage slices, then add sliced onion and add into pitta bread pockets.
– Add flavoured couscous to boiling water, following the instructions on the packet. Stir in dried fruit or sliced salami/Quorn snack sticks.
– Fry up some foil-packed sliced potatoes with some non-refrigerated meat or vegetables.
– For a simple dessert try this simple Scandinavian cinnamon fika recipe.
You can also buy ready-made expedition food packs. Use your DofE Card to get a great discount on these – click here for more info and download a useful poster about expedition food here.
Again, if you are able, try one or two meals at home to ensure you would be happy to eat it on the expedition if it's your only substantial meal.
First aid and emergency procedures
St John Ambulance produces a great workbook which is designed as a Skills section workbook. It contains useful information to help you with general first aid skills that can be used on expeditions, especially those done in your local area whilst under restrictions (when allowed).
DofE Approved Activity Provider, Lupine Adventure, have created some first aid training resources.
Map reading
There are lots of resources available to help you learn how to read a map and prepare for your expedition. It will be different depending on whether you are doing your expedition in the countryside or in your local area (under the expeditions in restricted spaces option available during the pandemic). Different types of expeditions may therefore require different types of maps. UK walking expeditions in the countryside would need to use 1:25 000 scale maps and cyclists may prefer a 1:50 000 scale one. For expeditions in restricted areas you would be better off using street maps.
DofE partner Ordnance Survey (OS) has some great resources to help you, such as these:
– Map reading made easy
– Map reading for beginner to advanced
– Using the national grid
eDofE Mapping
Now's a great time to practise using eDofE Mapping. Sign into eDofE and click on the [Resources] link and then [Mapping] on the left.
Why not set up a practice route using the system for your daily exercise in the area around your home? Set up a route that keeps you away from potentially busy areas if you can and put in pretend rest stops during the hour-long route. This will help you get to know the system ready for when you are together with your team to plan the real expedition.
Check out this video by DofE Approved Activity Provider, Lupine Adventure, on how to set up a route in eDofE Mapping.
Compass work
Get to know how a compass works so you're ready for your expedition. There are lots of tuition videos available online, and compass manufacturer Silva produces a great step-by-step guide to using compasses. There's a good PDF guide to using Silva compasses here.
You can download a useful app from Ordnance Survey – OS Locate – from your app store. It's got a compass to help you get to know how to use one if you don't have access to a physical compass at the moment, plus links to further mapwork training.
Observation skills
On an expedition you need to be alert and able to identify landmarks, locate signs and footpaths etc. There are lots of fun quizzes online to test your powers of observation and sharpen your skills. Try this one here.
Packing kit
What kit you need, and how you carry it, will depend on the type of expedition you are going to do, and whether it is under the 'expeditions in restricted spaces' option.
Whatever the expedition, start thinking about what you'll need, and what you'll carry it all in. You can use our generic kit list– but this can be trimmed down for expeditions in restricted spaces. Speak to your DofE Leader for what you'll need for this sort of expedition.
Find out more info on the expedition kit list here, including a great app you can download to use when expeditions are permitted.
Certificate of Achievement
Remember that, when you've completed the Volunteering, Physical and Skills sections of your DofE programme you will receive your Certificate of Achievement. When you eventually complete your expedition (and residential at Gold), you'll achieve your Duke of Edinburgh's Award.