Five ways doing DofE can help your mental health
Taking steps to support our mental health is just as important as looking after our physical health. We know from listening to participants and Award holders, that doing your DofE can have a hugely positive impact on your mental health – especially over the past year.
We're sharing five ways that doing your DofE can help to improve your mental health and wellbeing.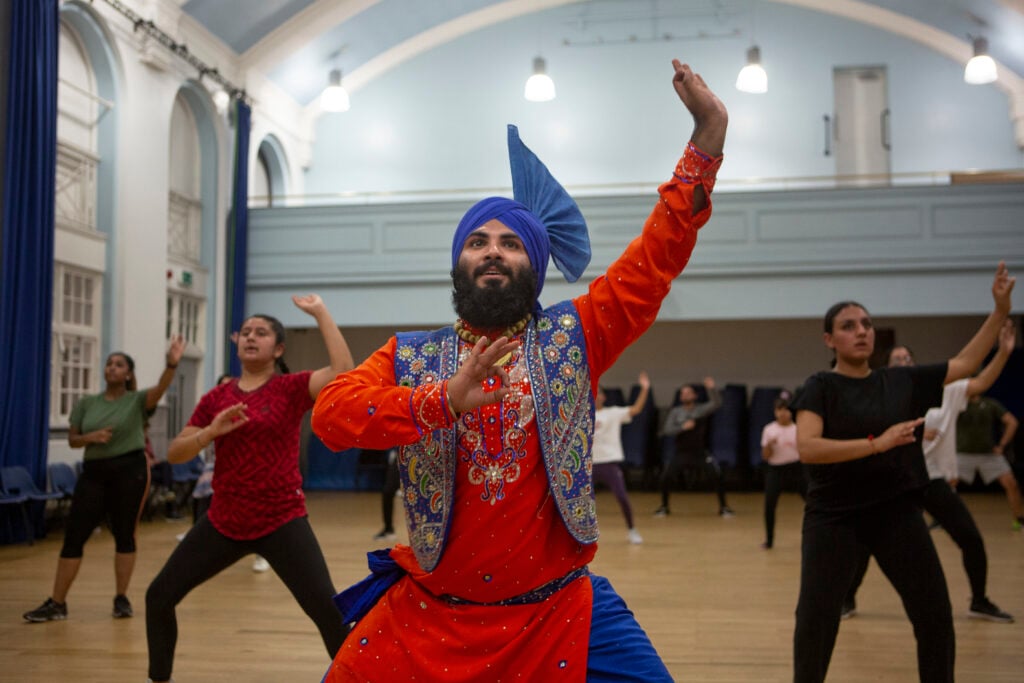 1. Movement
It's well known that exercise and movement have hugely positive mental health outcomes as well as being great for your physical health. The Mental Health Foundation reports that even walking briskly for just ten minutes increases energy and positive mood, and that regular physical activity increases self-esteem, reduces stress, and generally improves quality of life.
Working towards your Physical section is a great way to support your mental health. Why not try out bhangra dancing or skateboarding?
2. The Great Outdoors
Spending time outside is one of the best ways to keep your mental health steady. This doesn't have to mean a camping trip or journey across the country – though, of course, that can be pretty great. Even just walking down a street lined with trees, or going to your local park can give your mental health a boost. This has especially been the case during the pandemic while we've been stuck at home for a lot of the past year. Getting outside as part of your DofE could give you the boost you need.
There are lots of ways to do your DofE expedition, including staying local or even on your Centre's grounds. Depending on what you've chosen for your other sections, you might be surrounded by nature for everything you do towards your DofE.
Want to be outside more for your DofE? Maybe you could litter pick for your Volunteering section, or choose an outdoor activity for Physical rather than going to a gym. Let us know if you've got a great outdoor activity for one of your sections!
3. Connecting with other people
Feeling lonely or isolated can have a negative impact on your mental health. If you struggle with social anxiety, it can also be difficult to make connections with new people.
Many DofE participants say that doing their DofE helped them connect with new people and feel more confident making connections. Whether that's through teamwork during your expedition or Gold residential, making new friends while learning a new skill or doing a physical activity, or connecting with your wider community through volunteering; doing your DofE is full of possibilities to prevent isolation and connect with new people.
4. Doing something different
If we keep doing the same activities all the time, we can get bored, stunt our personal growth, and feel a bit down in general. In all four – or five at Gold – sections of your DofE, you can do something a bit different, push yourself out your comfort zone, and feel more energised.
We've heard stories from participants and Award holders saying that doing something different for their DofE led them to discover a new favourite hobby or even career – like Susan Agnew from Northern Ireland, whose DofE Leader encouraged her to try a new activity for her Gold Award. She took up archery, and is now a European Champion!
If you're considering what to do for your next section, why not look outside of the box and choose something you've never even thought of before?
5. Personal Achievement
Finally, it's well known that hitting your goals and accomplishing something challenging can be amazingly positive for your self-esteem, confidence, and mental wellbeing.
DofE is all about personal achievement. You set your goals for your activities; you decide your DofE programme. Completing any of your sections is a major accomplishment, and something you should be very proud of. If you complete your Physical, Skills and Volunteering sections, we send you a Certificate of Achievement to mark your accomplishment – and, of course, achieving your full DofE Award at Bronze, Silver or Gold level is an achievement that you can carry with you for the rest of your life.
Having good mental health is a continuous process that all of us need to work on; however, for some people it is harder than others. This might be because of genetic factors, your environment, or many of other reasons. If you, or someone you know, is struggling with their mental health, there are organisations out there to help.