Good news-round: Volunteers' Week edition
You may have seen that we recently celebrated Volunteers' Week along with the rest of the country. Volunteers' Week is an annual event that celebrates the contribution millions of people make across the UK through volunteering. Here is a round up of our favourite stories from the week. 
1. HRH The Duke of Edinburgh launched Volunteers' Week 
As Trustee for the charity, HRH thanked all the volunteers who support young people across the UK to complete their DofE with a video message. In his message, HRH recognised that the volunteers play an integral part in guiding and encouraging young people to achieve. 
2. A DofE participant volunteered for a good cause 
Gold participant Olivia was one step closer to finishing her Volunteering section. As part of her programme, she handmade 40 protective scrubs and 25 washable scrub bags for our amazing NHS key workers. Well done Olivia!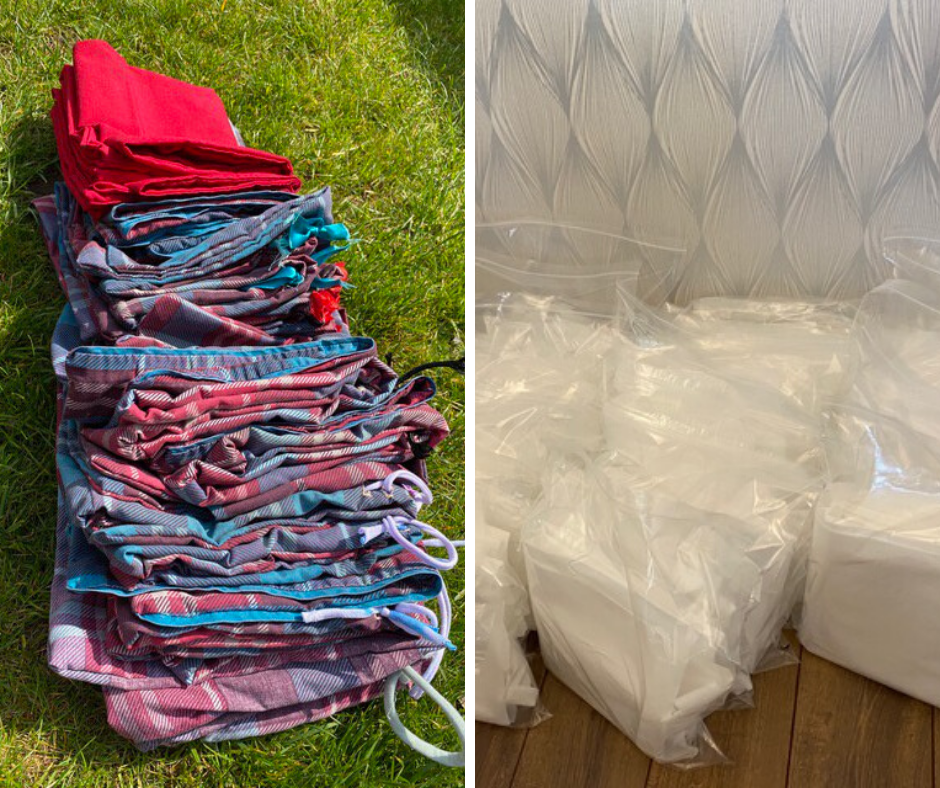 3. DofE Wales held online presentations for Silver Award holders 
DofE Wales hosted a week of 'Virtual Silver Presentations' for their participants and were even joined by Eleri Sion, Andrea Byrne, Alun Wyn Jones and Jennifer Jones to say a few words of encouragement. Congratulations to you all!
4. Ewan provides "Bags of Hope" for his local community 
Inspired by the NHS Clap for Carers, Ewan has delivered over 300 "Bags of Hope" to key workers in his community. He delivered them to the fire station, police station, Berwick Infirmary, sorting office and post office, the RNLI and Tweedview care home. As well as a handmade keyring, each bag contains a carefully curated selection of items to thank the key workers for their efforts. 
 5. 230 charities and community groups were awarded the Queen's Award for Voluntary Service 
Considered as "the MBE for volunteer groups" in the UK, the Queen's Award for Voluntary Service recognises exceptional service within communities. Announced on 2 June each year, many of the recipients in 2020 have adapted their services to respond to the Covid-19 pandemic.  
6. HRH The Duke of Cambridge revealed he is an anonymous volunteer for crisis helpline Shout.  
During a Zoom call with volunteers in May, HRH The Duke of Cambridge revealed that he is a trained Crisis Volunteer for Shout. and has been volunteering during lockdown. Launched as a Heads Together legacy project in May 2019, Shout is a crisis text service for when people need immediate support.
7. Volunteers who helped Manchester Arena attack victims are honoured 
Victim Support volunteers who helped 117 people in the Manchester Arena attack in 2017 were given the Office of the Police and Crime Commissioner Volunteer Award. The volunteers were honoured at The Lord Ferrers Awards which recognises outstanding contributions to volunteering in policing.