Bella gives us her views on #BlackLivesMatter and why we all need to speak out against racism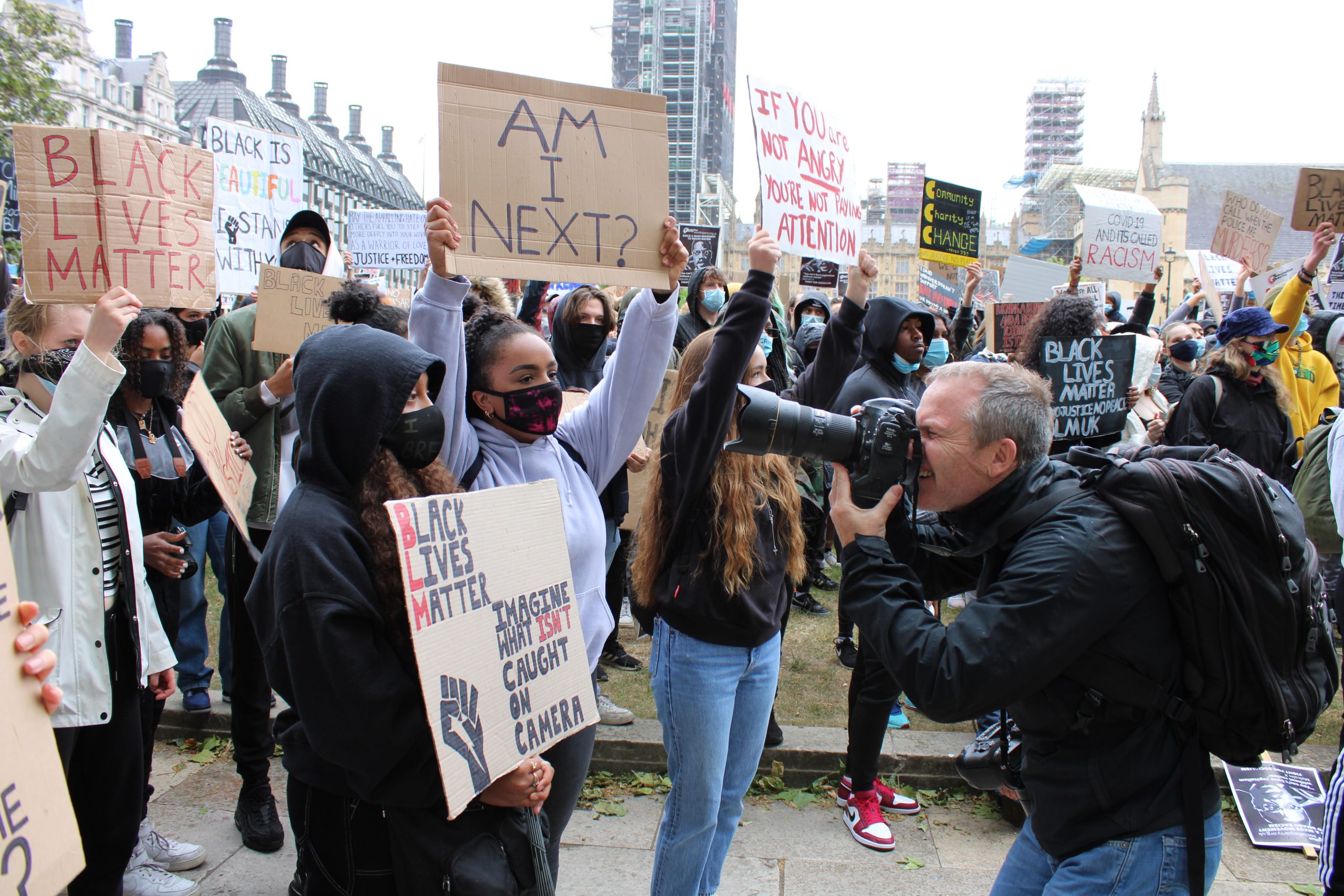 According to DofE research, 43% of teenagers have never campaigned on an issue that matters to them. I wonder with the strength of feeling behind #BlackLivesMatterif this is still the case? It's not for me.  
On Saturday 6 June, me, two friends and one of their mums attended the peaceful protest in Parliament Square in London. We chanted, we sang and we shouted the names of black people who have been affected by police brutality. We then joined a minute's silence and knelt on the floor for those whose names we don't know. We then marched to the US embassy and asked the police "who do you protect?".  
On a cold and rainy day, we walked for over five hours – almost as long as part of my DofE expedition, campaigning for something we strongly believe in. I will remember this day for the rest of my life. Seeing so many amazing people come together to support the movement was truly inspirational. Although there's some negative responses to the marches, the truth is, we would get up and do it again if we had the chance.  
I know some people don't agree with the protests due to the pandemic, but black people are four times more likely to die from Covid-19 yet accepted the risk to gain basic human rights. Racism has been a pandemic for years, so I wish people would support their bravery to speak out, instead of criticising it as if this was a visit to the beach on a sunny day. 
I know demonstrating isn't for everyone, but there are lots of other ways to show you believe something is wrong and try and change it. There are lots of online links to important petitions to sign, ways to donate and resources to read. If you don't have the money to donate, lots of YouTubers are donating their AdSense money to the movement, so by sitting through the ads in their videos you are helping raise money. 
Our generation uses social media all the time and it's incredibly powerful when used in the right way. This is the time when not being racist isn't enough, you should be anti-racist and social media can help you do that. If your best friend was in X-factor, you wouldn't just vote for them secretly, you would influence and encourage others to do the same – supporting them in any way you can. So why is this any different? If it makes you uncomfortable to speak on the issue of racism, educate yourself. There are free documentaries on YouTube, books, speeches and interviews you can use to increase your knowledge. If you research black history, you will definitely sympathise and understand the anger and want change too. 
The power of social media isn't only because of its resources but in spreading the message.  At the protest my picture was taken by a national photographer. It was shared on multiple news websites, used on the screen of the Channel 4 news and has been posted and shared thousands of times online. This, and all the posts me and my friends have shared since helps spread awareness. Our generation is sharing how we feel and saying we won't allow discrimination against black and ethnic minorities to continue.  
DofE gave me the confidence to post and talk about issues like this, and the expedition definitely helped with the walking. So, if you get the opportunity to do your DofE, my advice is don't pass it up. And, please consider doing number 13 on the DofE's Experience List – 'campaigning for something you believe in', because silence IS violence.