The good news-round – 20 April
Each week, we're more and more heartened to read inspiring stories from all around the world, and of course, right here on our doorstep. Here's our favourites from this week. 
1. DofE participants looked out for our NHS 
This week, we were so inspired to hear about one DofE participant who continued her Skills section by making scrub trousers for the staff at Oxted Health Centre. She and her mum had previously been busy up-cycling old duvets into isolation gowns and hats for their local health centre.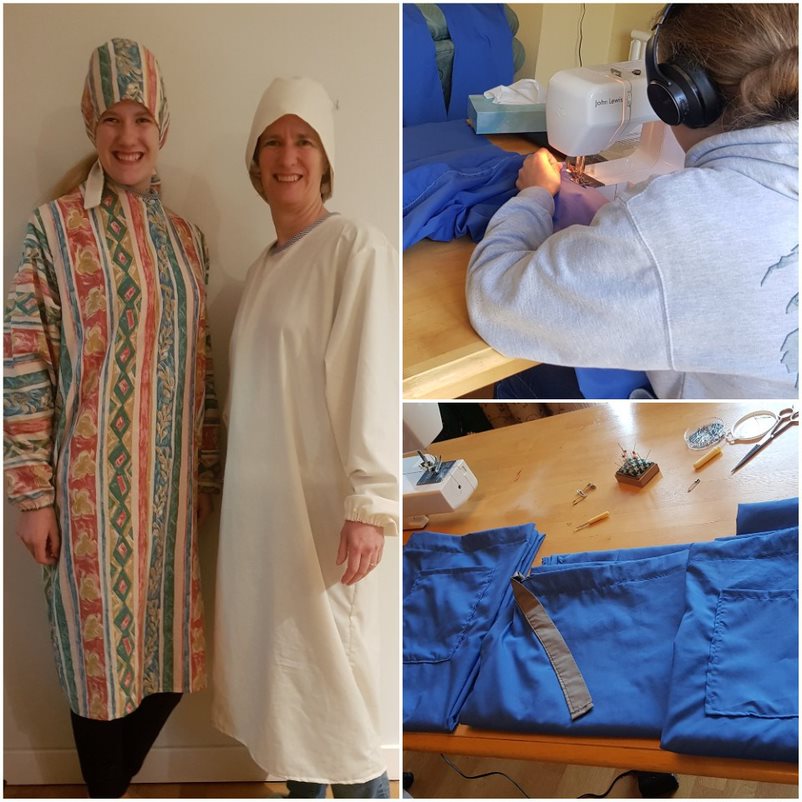 2. Gold Award holders received a special shout out 
As our Gold Award Presentations are on hold for the time being, Gold Award holders who were due to attend a presentation this spring received a very special congratulatory message from HRH Prince Edward, Duke of Edinburgh and some of our guest presenters. Watch the video here. 
3. We celebrated our exceptional young people  
To honour the #clapforcarers movement, we shared a video this week of our incredible Gold Award holders. Each young person describes how they're helping out in the coronavirus pandemic – from working in patient transport for the NHS to tutoring those who are not able to go to school. We're exceptionally proud of all our Gold Award holders, fantastic job! 
4. A 99-year-old man raised more than £26m for the NHS 
Captain Tom Moore set himself a challenge to raise £1,000 for the NHS by doing 100 laps of his garden before his 100th birthday at the end of April. His efforts gained media momentum and he's now raised more than £26m for NHS Charities Together. What an inspiration!  
5. Three species of animal have made an unlikely comeback 
Blue whales have been spotted in "unprecedented numbers" in Antarctic waters during the beginning of this year compared with 2018, wolves could be set to be reintroduced to Colorado, subject to a vote that's been tipped to pass, and three colonies of bees that survived the devastating fire of the Notre Dame cathedral in Paris – and still live in the rafters – are said to be "thriving", according to their keeper. 
6. A weatherman went viral drumming the BBC News theme tune live on air 
Weatherman Owain Wyn Evans treated viewers to his rendition of the BBC News theme tune on the drums after finishing his weather segment – and subsequently went viral.