How my DofE shaped my future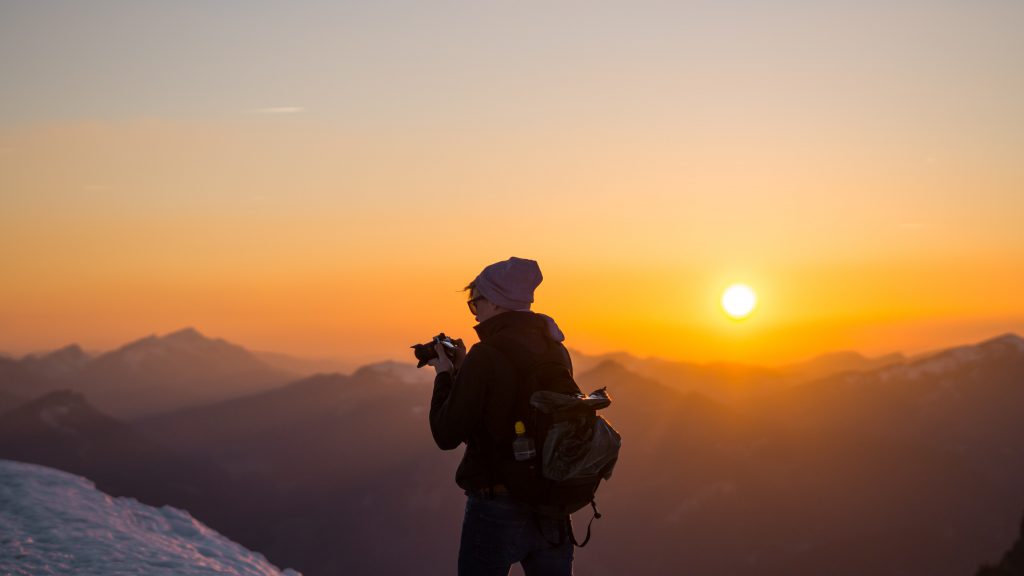 Doing your DofE can be a great way to discover passions and interests you might otherwise never have found. Sometimes the activities participants choose to do for their different sections even end up shaping their futures.
To mark National Careers Week, we asked alumni and Award holders to share their stories of how the activities they chose for their DofE have influenced what they're doing now – whether studying, working or doing something entirely different.
Ellie-Mae, participant
"I started my DofE at my school when I was 14 and I joined St John Ambulance to complete my Skills section in first aid. I ended up staying and am now a sergeant, cadet first aider and Suffolk District Cadet of the Year for St John Ambulance, and am looking at pursuing a career in paediatric oncology nursing."
Brodie, Bronze, Silver and Gold Award holder
"Through the DofE, I discovered my love for fitness and the outdoors. Since completing the DofE, I have studied an HND in Health Fitness and Exercise, qualified as a personal trainer and continued my studies at university studying Physical Activity and Health.
"I am currently in fourth year and am writing my dissertation on the positive effect hillwalking has on mental wellbeing, inspired by my experience and the impact the DofE had on me."
Manavi, Gold Award holder
"The DofE developed my teamwork skills and gave me resilience. Getting lost taught me the importance of staying calm under pressure and problem-solving. These skills helped me get a place at medical school."
Holly, Bronze, Silver and Gold Award holder and DofE volunteer
"My volunteering at Cancer Research UK led me to a career in the third sector. I now work at Anthony Nolan and am working on a project to create a volunteering plan for people doing their DofE. It's in its early stages, with four people doing their Gold with us, but it's amazing to go full circle."
Molly, Gold Award holder
"I now enjoy walking outdoors so much more. Not only that, but my volunteering started off as teaching lessons in the Army section of the Combined Cadet Force (CCF) and has grown into an intense love of CCF and landing the role of the head of the Army section at Gresham's School, with the rank of Company Sergeant Major (CSM)."
Maisie, Bronze, Silver and Gold Award holder
"The DofE has absolutely, completely made me the person I am today. I opted to help out at my local Cub Scout group in 2016 for the Volunteering section. I loved it so much that I volunteered even when I wasn't doing my DofE. Since then I've achieved all three Awards and continue to help out every week.
"Now, I've won a local community award for my volunteering and I'm set to do work experience in a junior school to become a teacher. Because of doing my DofE, I have a career plan and a set goal for my future!"
Bethany, Bronze, Silver and Gold Award holder
"I went to Uganda in 2016 for my Gold residential and fell in love with Africa. Now I am in my second year of my nursing training and plan on travelling back out there to work as a nurse when I qualify."
Wendy, mum of Bronze, Silver and Gold Award holders Daniel and Jake
"Both Dan and Jake did not wish to continue into further education, but I believe due to the skills gained through participating in the DofE, especially the Physical section, they are both now pursuing careers abroad in the outdoor leisure industry.
"Daniel obtained sailing qualifications as part of his DofE experience, and now works in Greece each summer at a water sports resort, and spends his winters as an Alpine chauffeur in France.
"Through the DofE, Jake obtained kayak qualifications and, with the experience of hiking, Jake has spent the last three years working in New Zealand as a hiking and kayak guide for a tourism company."
Kate, Bronze, Silver and Gold Award holder
"The expedition element of the DofE, especially at Gold because of its intensity, really gave me a taste for trekking and backpacking. I took a gap year after finishing my Gold and have since completed a three-week trek in the Ruby Valley in Nepal, and a trek in the jungle of Chiang Mai, Thailand.
"I think the way that the DofE taught me to be independent and resilient has really helped and encouraged me, and I'm now off solo backpacking in south east Asia."
Georgie, Gold Award holder
"I picked up photography for my skill to achieve my Gold Award. Following the portfolio I built up at the photography club, I got a job as a photography journalist for Practical Photography magazine with Bauer Media, then moved on to work for the BBC.
"Now, I work as a swing dance photographer and travel all over the country (and sometimes beyond) to work with dancers and document events.
"Without doing photography for my DofE, I wouldn't have picked up the skill that my entire career is based on."
Read our advice on applying for jobs and talking about your DofE in job interviews.