How to: boost biodiversity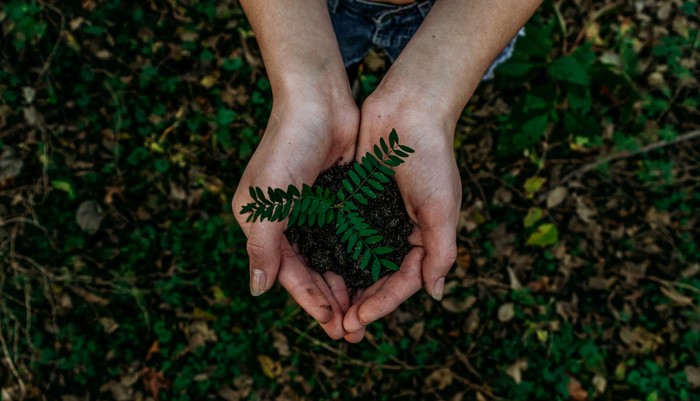 As the United Nations Climate Change Conference (COP26) continues this week we'll all be watching to see how our countries plan on tackling climate change. If you want to make a difference in the meantime, our DofE Youth Ambassador, Erin, is sharing her five tips to boost biodiversity. 
"Biodiversity is all kinds of different life on Earth, such as plants, animals and fungi and is extremely important in the battle against climate change. Sadly the levels of biodiversity in the world are declining rapidly, but there are plenty of things we can all do to help restore it!" Erin, DofE Youth Ambassador. 
1. Plant wildflowers on unowned land 
Buy a packet of wildflower seeds and sprinkle them wherever you want wildflowers to go and water them every so often. Or you could make a seed bomb out of wildflower seeds, peat-free compost, water and powdered clay. Mix all these together and form balls from the mixture, throw the ball and watch as wildflowers grow over the next few weeks. 
2. Grow your own vegetables 
Growing your own fruit and vegetables cuts down the amount you buy in supermarkets, reducing the amount a supermarket will produce to meet demand. This in turn reduces the size of fruit and vegetable farms that highly reduce the world's biodiversity. It also cuts down costs on shopping bills and is easy and fun to do! All you need is some seeds from your favourite fruit or vegetables, compost and plant pots (optional). Water your plants as often as needed and soon you'll be able to have a lovely meal with vegetables from your garden. 
3. Cut down on meat consumption 
Reducing your meat consumption, even if it's just one less meal a week, will cut down the amount of meat you buy which reduces the amount sold. This means large animal farms will get smaller and local biodiversity will increase. 
4. Boost biodiversity in your own garden 
This one is easy and fun to do and has many benefits besides helping the environment. If you have a garden, you can boost biodiversity without detracting too much garden space. Planting different bushes and colourful flowers provide new habitats for wildlife and attract bees to pollinate, as well as brightening up your outside space! 
5. Protect the ocean 
Another great way to restore biodiversity is to protect our oceans and marine life. This can be done in many simple ways: 
Switching to organically farmed fish or cutting down on fish consumption, and following catch and release practises when fishing

 

Reduce pollutants but using ocean and reef-safe soap and SPF and choosing non-toxic chemicals and cleaning products

 

Cutting down on plastic-use and recycling any plastic you have so it doesn't end up in the ocean

 

Being more energy efficient will help combat global warming and rising sea temperatures 

 

Participating in ocean clean-up projects to protect marine life 

 

Conserve water so less excess runoff wastewater ends up in the ocean

 
Don't forget, learning about climate change or volunteering with environmental groups is also a great way to tick off some of your DofE activities.