Introducing our refreshed Expedition Requirements – shaped by thousands of our young people, volunteers and parents and carers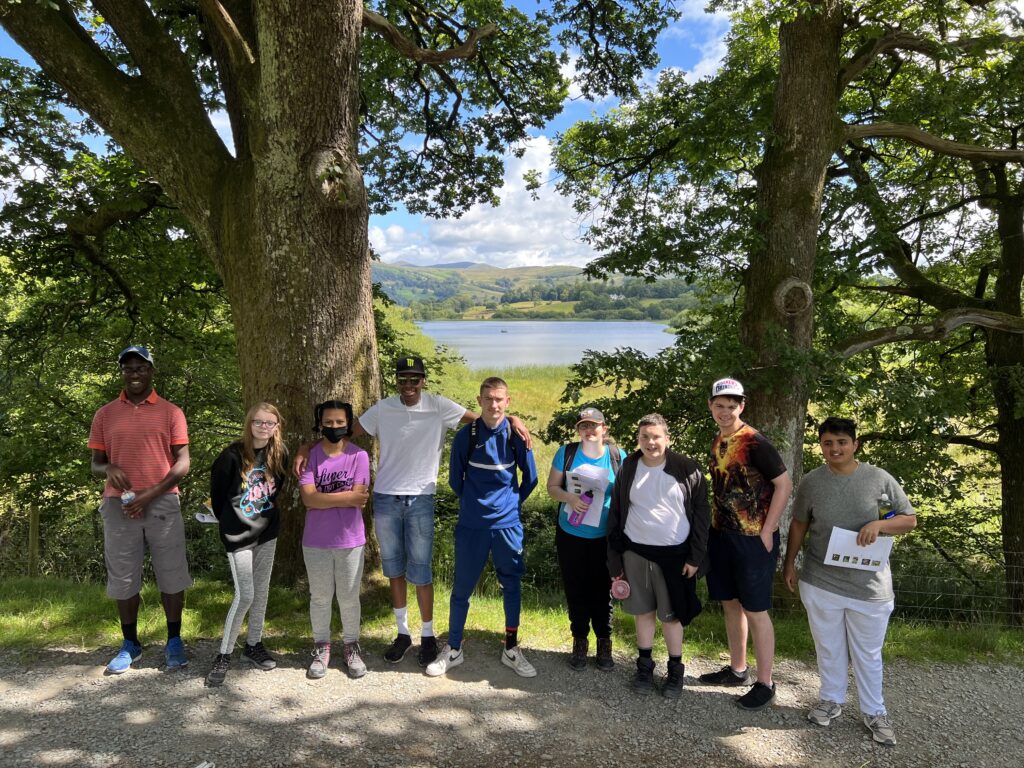 Three years ago, the pandemic hit. The DofE – and our amazing volunteers across the UK – acted quickly to introduce the flexibility to make sure participants could continue with their DofE activities, offering much-needed motivation, focus and routine at an extremely difficult time for young people.
That experience gave us an opportunity to talk and listen to our volunteers and young people, and understand how those temporary changes had helped them.
Over the course of a two-year review, we've spoken to thousands of young people, parents and carers, DofE staff and, crucially, DofE Managers, Leaders and other volunteers – the experts who know better than anyone how to support their young people's individual needs while running the DofE. A massive thank you to all those of you who took the time to share your experiences and views.
What we heard was that – for many young people – the increased flexibility made them feel able to do their DofE when they might not have before. More flexibility led to more innovation and greater inclusion – for example, for young people with SEND requirements.
As a result of this feedback, we're refreshing the requirements for planning and doing DofE expeditions to offer more flexibility and choice. From November 2023, the '20 Conditions' that currently govern DofE expeditions will be replaced by a new set of Expedition Requirements.
Our new Expedition Requirements remain true to the '20 Conditions' – but in some areas we've refreshed the wording to make sure expeditions can be adapted to meet the needs of all today's young people.
The updates are designed to remove barriers for young people who might otherwise feel they cannot take part in a DofE expedition – such as those with medical conditions or who require specialist support – while losing none of the quality and challenge that makes a DofE Award such a highly recognised achievement.
The aim of the Expedition section will remain the same: "To inspire young people to develop initiative and a spirit of adventure and discovery by planning, training for and completing an adventurous, self-sufficient journey as part of a team." The vast majority of participants will continue to have the 'classic' DofE expedition experience – but the changes offer more options for those who need them.
Making some of the changes we introduced during COVID permanent will help us make sure no young person misses out on the lifelong memories and skills that come from doing your expedition – allowing every young person to take part, while losing none of the quality and challenge for which the DofE is so widely recognised.
The changes in action
Two specialist South Manchester high schools supporting young people with special educational needs – Pioneer House and Piper Hill – adjusted aspects of their expeditions in Windermere, Cumbria, to make sure they could provide the right support for their students.
The schools joined together to form their expedition teams and chose to stay overnight in camping pods. Due to the young people's needs, staff members accompanied the group throughout their expedition, and all equipment other than that needed for the walk was kept at the campsite.
The young people created a meal plan and shopping list using visuals, went to the supermarket together, and were supported to cook a substantial hot meal on camping stoves, taking responsibility for their own pot washing.
The students' team goal was to study local flora and fauna, using picture reference sheets. They walked circular routes local to the campsite, using a brief description of the routes and pictures to navigate.
Kiya, DofE Leader at Pioneer House School, said: "One of our pupils really didn't want to stay overnight at first – he struggled to cope with it and was really anxious. However, he got past it and after the first night he picked up. Every day since he has asked us 'when are we going on the next expedition?' – he can't wait to do Gold and he's involved in so many other clubs and activities outside of school, all contributing to his DofE. We've seen a total change in him. He's dead proud of himself, and so are his carers.
"The DofE in general is important because unlike academic qualifications, it's a level playing field for our pupils – they work just as hard as pupils in a mainstream school to get their Awards. And the expedition itself is probably both the hardest but most exciting part for our pupils. Some of them don't get many opportunities to spend time away from home or school – a lot of them had never been to the Lake District or seen mountains before. We offer most activities for their DofE sections during the school day, but the expedition is a chance for them to visit a new place – something many wouldn't be able to do independently yet. It's a big motivator for them.
"By making reasonable adjustments, our pupils are able to complete their Expedition section, and therefore achieve their full DofE Award. The fact that they can achieve an Award which is the same throughout mainstream centres across the country gives them a huge sense of pride."
About the new Expedition Requirements
The Expedition Requirements are shaped by feedback and insights from more than 3,500 young people, volunteers and parents and carers, as well as five in-depth advisory sessions and workshops with DofE staff.
While most of the requirements remain unchanged, key updates are:
DofE Leaders will no longer have to make an application to the DofE to introduce flexibility into expeditions. They'll be encouraged to talk to their young people about how they can best support them, with no need to apply before making changes.
Some young people, where appropriate for medical or other individual reasons, will be able to return home to sleep during their expeditions. Review feedback emphasised the importance of overnight stays in most cases, but reflected that having the option to go home, in a small minority of cases, would allow some young people to take part who previously would not have been able to do so – for example, a young person with a medical condition or disability which makes it difficult to sleep away from home.
Expeditions can take place in rural or urban environments, including at Gold level – but the environment must become progressively more challenging through Award levels. Feedback highlighted that young people don't always need to travel for a challenging experience, and staying local can reduce costs and environmental impact.
DofE Leaders can use motorised transport to take young people to the start and end points of their expedition routes, where needed for safety or access reasons. Feedback flagged that this could open up new, more remote expedition areas like rivers and coastlines with no campsites nearby, and ensure safety when campsites couldn't be reached safely on foot.
Expedition Assessors at Silver and Gold level can now be known to the young people involved. Young people told us they had a positive experience when they knew their Assessor – and this also let DofE Leaders see how much the young people they supported had progressed.
DofE Leaders and young people can now decide on a "reasonable gap" between practice and qualifying expeditions.
Young people will now decide on a shared team goal, instead of the previous 'aim' for their expedition. This brings the Expedition section in line with other DofE sections, where young people are encouraged to set measurable, achievable goals – and emphasise its collective nature, with the goal developed and achieved as a group.
For full details of the changes, visit DofE.org/running-expeditions