Jasmine wants to speak out about invisible disabilities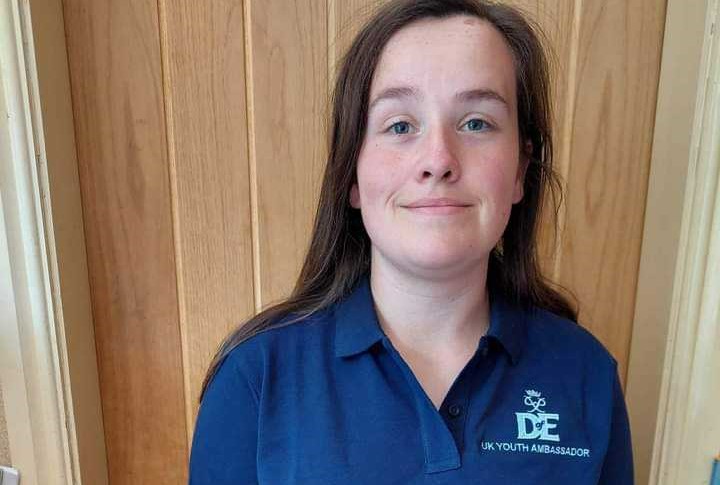 School was a struggle for Youth Ambassador Jasmine, both academically and socially and she says she often felt like an 'outsider'. It wasn't until she was 16 that autism and dyspraxia were diagnosed, and she was able to receive the support she needed. Starting DofE was an opportunity to prove to herself that she could achieve, she says the Awards gave her the confidence and independence to do so. 
"I was born 11 weeks premature, weighing only 2lb 10oz and I have autism and dyspraxia. These disabilities affect me daily and I sometimes struggle with communicating. When I was younger, I used to find it hard to go out to busy places and be independent. Emotions can also be tricky, as I don't always understand how others are feeling. My dyspraxia also makes me tired. My disabilities do make things challenging, but I'm always positive and just like my favourite song; 'Reach for the Stars' by S Club 7, I never give up. I love being kind and helping others with their challenges in life. My disabilities aren't visible, they are hidden, so don't judge others and be considerate, as they might find some things hard and not understand information that is being said to them."
"I became a Youth Ambassador because I want to inspire others to do DofE. Just because you have a disability, because you have challenges in life, it doesn't mean you can't achieve. DofE taught me that, just made me think I can do anything, which has been very freeing. I want to speak about the challenges people with disabilities face, especially those with invisible disabilities like autism. I've been in situations where there's not been as much understanding as there should be. At school I felt like an outsider, I struggled to understand the work, then I struggled to gain qualifications. We need more understanding. Eventually I'd like to work in a special needs school using my experience to help others."
Over the past month Jasmine has continued to excel, receiving The Dudley CVS's Kindness Awards which celebrated those who have shown kindness in the last year. Jasmine won The Ray McGuirk Young Believer Award, which is given to young people from across Dudley borough, who demonstrate a commitment to making a difference in their local communities.
Determined to demonstrate that despite having disabilities you can achieve anything, Jasmine also won the Kingswinford North Wall Heath Award for Heroes. Presented by the Saleem Foundation she was recognised for making a positive impact in her community over the past few months. Like raising money to buy Easter eggs for children in local hospitals and donating her hair to The Little Princess Trust, raising £550 in the process. Jasmine is paving the way for young people with disabilities and we can't wait to see where she goes next.