Jess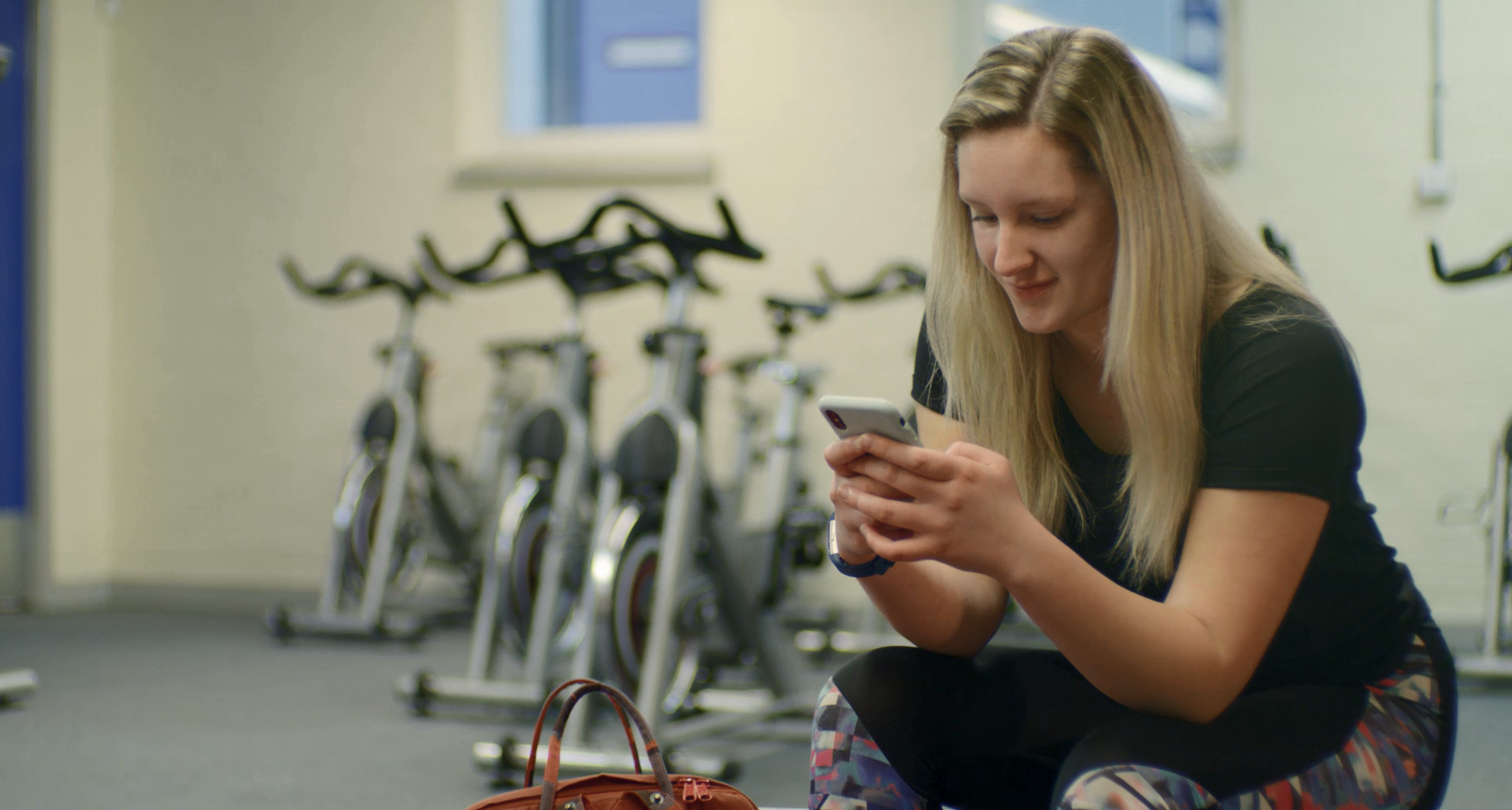 Bronze and Silver Award holder Jess can be seen embarking on her Gold programme in our recruitment film – and giving her dad a grilling in our welcome film for parents and carers. Here's her DofE story.
You could say that the DofE is in Jessica Stark's blood. Following in her mum and dad's footsteps, the 16-year-old from Glasgow has already achieved her Bronze and Silver Awards and is now working towards Gold.
"I'd heard about the DofE from my parents and some friends who had done it," explains Jess. "So, when one of my teachers did a presentation about it in assembly, I decided to give it a go."
A fun adventure
For her Bronze and Silver Awards, Jess learnt to play tennis, improved her acting and singing skills and became a regular gym goer. She also volunteered for a local second-hand shop, helped out at church events and completed two DofE expeditions, one on foot and the other in a canoe.
"Our teacher told us that the DofE would be a fun adventure. It definitely is! I've learnt loads of new skills and had a great time doing the expeditions with my friends. Canoeing in a team from Fort William to the foot of Loch Ness was one of the best experiences. It was tough but the feeling I had when we finished made it worth it," comments Jess.
To achieve her Gold DofE Award, Jess is continuing to get fit at the gym (Physical), practising the guitar (Skills) and working at the second-hand shop (Volunteering). She will undertake her expedition and residential later this year.
Determined and more confident
"Doing the DofE has really given me that extra boost. I've set myself goals, such as getting a lead role in a play for my Bronze, and pushed myself more than I would normally," says Jess. "For my Gold, I'm determined to improve on the guitar and to keep up with my gym routine. I'm also learning a lot through volunteering at the shop – it's giving me a good understanding of how a retail business is run."
Jess now feels more confident thanks to her DofE experiences and has particularly enjoyed working with other people.
"It's great to be part of a team on the expeditions. We have to support each other and solve problems when things get difficult. I'm looking forward to getting to know some new people when I go on my residential."
At a busy time in her studies, Jess has managed to fit in a lot of DofE activities. She acknowledges it can be a challenge and says that her DofE Leader and family have helped to keep her motivated.
"Doing Gold has definitely put more demands on my time but that's understandable," she comments. "When you move up a level, there's more work and more responsibility but, if you plan your time well, it's doable. Logging everything online on my eDofE really helps as it's easy to upload photos and get my activities signed off."
Standing out
In between gym, guitar and canoe practice, Jess has even done some filming for the DofE. She features in a new series of short films aimed at encouraging young people to take part, which are available on the DofE website.
"I love acting so doing the film was right up my street. We filmed it mostly at school but we also went to an outdoor pursuits centre and my house. My DofE group took part too, which was great," explains Jess.
There was also a role in the film for Jessica's dad, who did his DofE as a teenager. During an on-screen interview, he comments that, as well as gaining practical skills, Jess has become a more rounded person.
As Jess makes plans for her future, she is confident her DofE Awards will help her to stand out from other university applicants – she has worked in a team, helped others as a volunteer, developed new skills and become more determined and resilient.
"Doing my DofE has been an incredible experience," she adds. "I'd do it all over again, just for fun!" test