How to: do your DofE whilst working full time
Kelly, 23, works for DofE South East and is currently doing her Gold DofE via DofE Direct. Here she explains how her DofE fits around her work life and incorporates activities that she loves.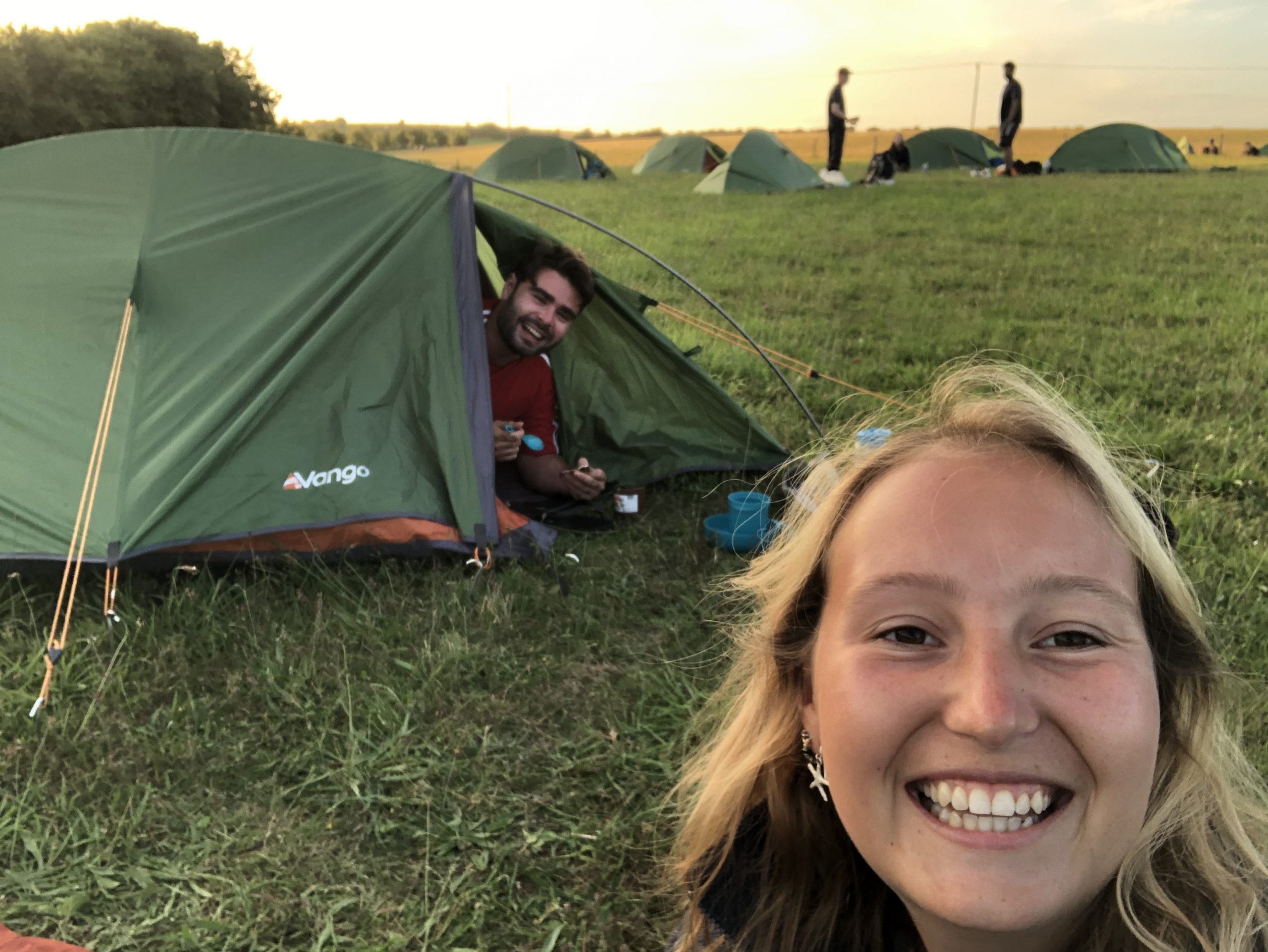 Monday 
Coming back to work after the weekend, I can find myself lost in emails and phone calls. This is why Monday can sometimes be the best day to plan some exercise – a stressful day of work can then be sweated off.  
I was already part of a netball team when I started my Gold DofE so it was perfect just to continue playing knowing it would count. My matches were always after seven, so I could finish work, drive home and eat dinner without having to worry about racing home to commit to something.  
With COVID–19, netball practice is no longer taking place, but I haven't changed my Physical activity; I have just adjusted what I am doing and am focussing on my general fitness in order to be ready for netball when we can play again. I find that going for a run in my lunch break helps clear my head and is a great way to break the day up.  
As I haven't changed my activity, my Assessor is still my netball captain. I send her updates and photos of my progress on apps like Strava and my Fitbit to prove that I am still working towards being match ready for netball.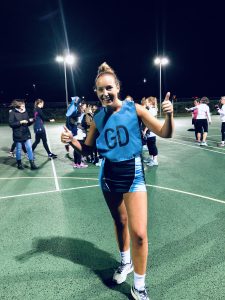 Tuesday 
Today I set aside my lunch hour to volunteer. In May 2019, having come back from university and settled down with a job, I thought about ways I could get involved with the local community and was elected as a Parish Councillor for my village.  
When I first signed up for my DofE through DofE Direct, my Leader asked which activities I was already doing in order to see if any of them might count towards my Award. Although the Parish Council meetings are every other week, they last for three hours, so she agreed that the activity was worthwhile and would count towards my DofE. Fitting the hours of volunteering can be hard, and I have to fit bits of it into my lunch breaks or in the evening, but it's a great opportunity to support the development of my community.   
Wednesday 
Wednesdays after work are when the Parish Council Meetings take place. These start at 7pm, which is really convenient as it gives me time to get home from work and have dinner. The meetings are only a short drive away as well, which means it doesn't take much time to get there. Since COVID-19 all our meetings are now on Zoom, so I have been able to continue my volunteering whilst remaining safe.  
Thursday  
Before lockdown, Thursday nights used to be when I played netball, but all matches have been cancelled for the foreseeable future netball. To complement my run at the start of the week, I do half an hour of circuit training at home to improve my muscle strength. I send pictures and videos of my activity to my netball captain to show what I have achieved.  
Friday 
I love Fridays. I have completed most of my jobs at work and my colleagues end the week with a fun quiz. It's also the day that I start planning the meals for the weekend. As I still live with my parents, the deal is that I cook and buy the food for the weekend for the whole family. This doesn't bother me at all, as I love to cook, and cooking is the activity I have chosen for my DofE Skills section.  
When I started my DofE, I was unsure who could assess me for this section as I was feeding family members who aren't allowed to be my Assessors. However, there is a restaurant in my village, so I asked the Head Chef there.  
Before lockdown I would put some of what I had made in a dish and take it over for her to try. Once lockdown started she was unable to try any of my food so instead I send her photos of me cooking and the end products. So, from Friday onwards I cook for the family and get my Gold Skills section completed at the same time! Everyone's a winner!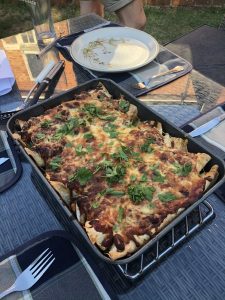 Saturday  
This is the day I look forward to the most. I pop to the shops with my meal plan for the weekend – great practice for when I need to plan my meals for the expeditions.  
As we have a dog there is no excuse for us not to get out of the house, so on Saturdays I plan a long walk to somewhere we haven't been before. Since signing up for my DofE I have been really motivated to start going for longer walks that are more challenging. I have found myself on 6-10-mile walks on a Saturday, which are really preparing me for my upcoming expeditions and making me walk in my boots.  
I have found the expedition side of the Gold DofE a little daunting; being 23 I was worried about being the oldest in a group of people that I don't know. However, this hasn't been the case at all. The DofE Direct team have put me in contact with likeminded people all wanting to complete their Gold expedition and who are all over the age of 18. I now can't wait for the expedition to take place.  
Sunday 
It's really important for my mental health to have a day where there is no pressure, and as this is also the day that I have the most free time I tend to sit down in the evening, put the tv on and plan for the week ahead.  
I find it's important to prioritise and plan otherwise I can find myself not completing some of my activities. Sunday is a chance to reflect on the successes of the week just gone and look forward to the week ahead.  
For young people who are over 18 and don't have a DofE group nearby, I would highly recommend considering DofE Direct. I was nervous about how I would balance the activities around full-time work, but I was already doing things that could count towards the sections, so it's been much easier to manage than I thought. It's been great to have the motivation to keep active during lockdown, and I can't wait for my expedition.