Lavine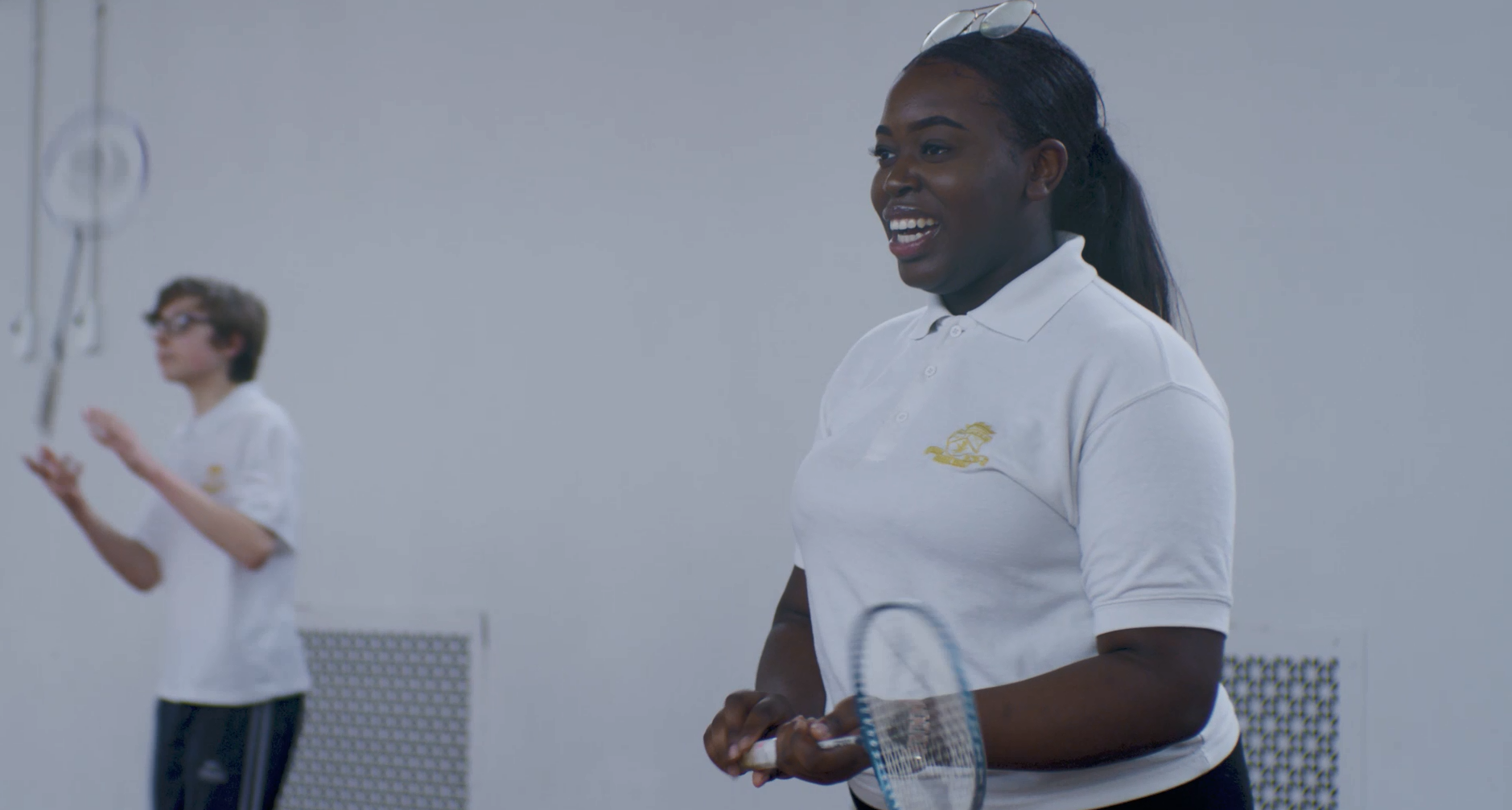 Lavine, who you can follow embarking on her Bronze in our recruitment film, explains why she started her DofE – and how she's enjoying it so far.
Fourteen-year-old Lavine took up badminton recently for her DofE and she is already loving it. She has even been filmed playing it as part of a film for the DofE charity – with a camera taped to her racquet!
As Lavine says, "The main reason I did the DofE was for the experience. It gave me a reason to take up a new sport and, with this film, I'll help to get more young people involved."
Striking a balance
For her Bronze DofE, Lavine has to take part in physical activities, learn new skills and volunteer for a good cause. She has chosen badminton, learning and helping to teach Latin in her spare time, and volunteering to create and maintain a new school garden.
"I like sport and I'm doing languages at GCSE so it's great to be able to improve these skills for my DofE," comments Lavine. "Our DofE Leader, who is also our teacher, is really helpful and lets us know about volunteering opportunities. At the moment, I'm doing some painting and planting in the school garden."
Lavine explains that it's easy to fit your DofE in around your schoolwork and other hobbies. "It's not difficult. You just have to be organised," she says. "I do my homework at lunchtime or at the weekend, so I have enough time to do my DofE."
New friends, new confidence
Currently preparing for her two-day Bronze expedition, Lavine is looking forward to getting to know other DofE participants.
"I won't know everyone on the expedition. I made lots of new friends when we did the DofE filming recently so, hopefully, the same thing will happen on the expedition. I'm definitely more open to chatting to new people now."
Now she's well on her way to Bronze, would Lavine recommend the DofE to other young people?
"Some of my relatives had already done their DofE but I didn't know much about it. It's been a brilliant experience. You get to be with your friends so it's good fun. It's also really useful for your future. I'd definitely recommend it."