Elle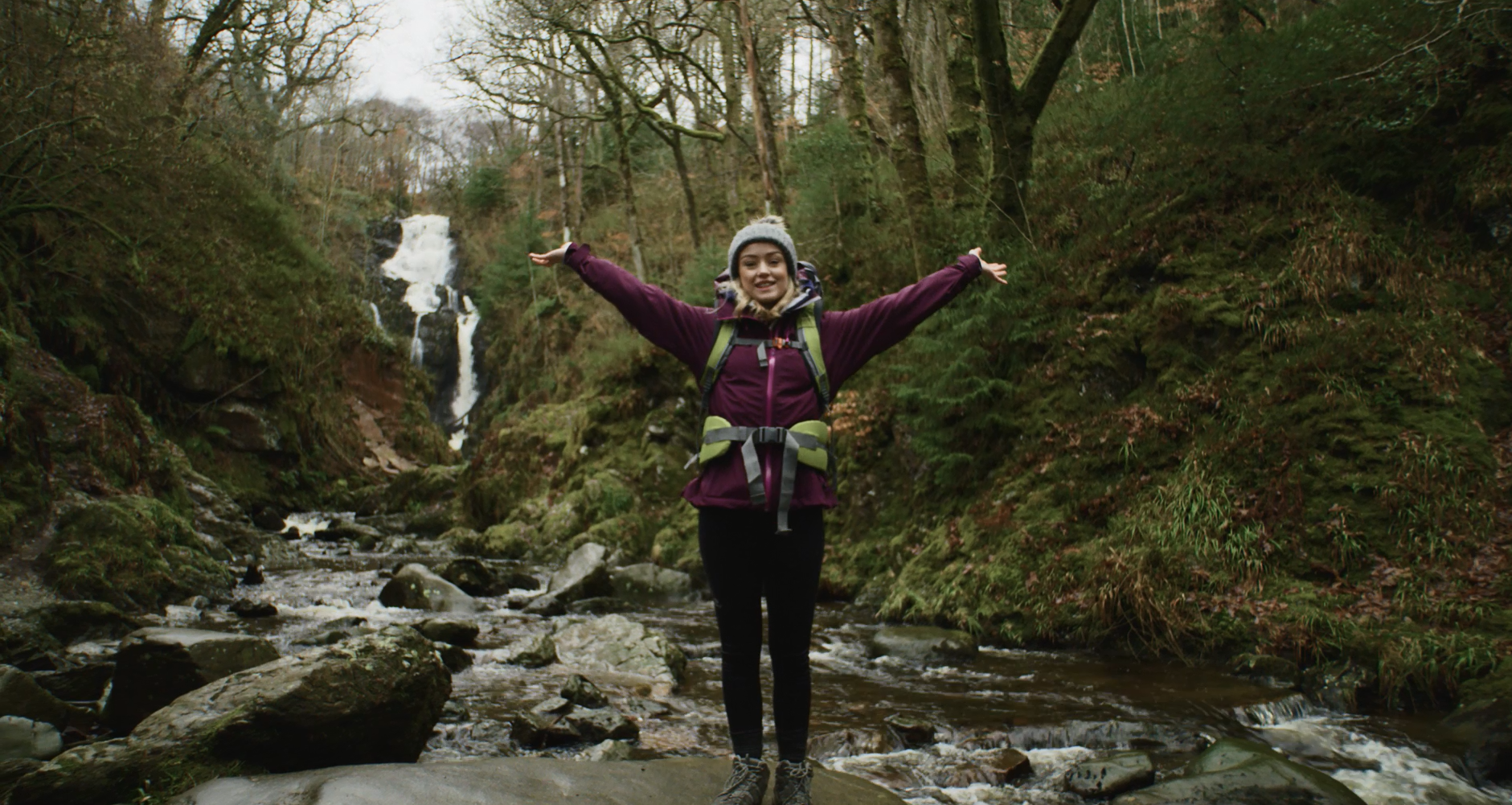 Gold Award holder Elle – who explains what the DofE's all about in our welcome films – talks about her experience taking on all three Award levels.
Lifeguard. Teacher. Hiker. For 21-year-old Elle from Cheshire, the DofE was a series of unforgettable experiences. The latest one? Featuring in a promotional film for the charity.
Now at university, Bronze, Silver and Gold Award holder Elle was introduced to the DofE by one of her teachers in Year 10. She is keen to encourage more young people to take part in the DofE and gain skills for life and work.
Extra push
For the Physical section of her programme, Elle improved her rowing skills.
"I spent a lot more time rowing because I set goals for my DofE," she explains. "I videoed my coaching sessions and tracked all my achievements in eDofE."
She was also active for the Skills section of her Gold Award.
"I trained as a lifeguard at my local swimming pool at the weekends while I was doing my A Levels. I'd wanted to be a lifeguard anyway – the DofE was the extra push I needed."
Although she describes herself as "not typically outdoorsy", Elle took part in three DofE expeditions, including one in Snowdonia National Park.
"I was out of my comfort zone on the expeditions but I learnt a lot, especially about working in a team. Carrying a heavy bag in all sorts of weather also prepared me well for music festivals!"
Support network
Elle notes that her family, teachers and DofE Leaders were very supportive throughout her DofE journey.
"My parents bought the clothes I needed for my expedition and my school supplied tents and cooking equipment. My brother will be able to use my rucksack when he does his DofE," she says.
Balancing the DofE with school and other commitments was sometimes difficult but Elle believes it made her more focused.
"It definitely gets more difficult when you're working towards your Silver and Gold Awards. You're doing your GCSEs or A Levels so you've got lots going on – you need to be really good at planning your time. As well as schoolwork, I juggled teaching Year 6 students how to debate, rowing practice, being a lifeguard and a residential in France."
Set up for the future
It was all worth it. English Literature student Elle believes that her DofE Awards helped her to stand out when applying to university.
"My Gold Award in particular is a great talking point in interviews. I can give real life examples of my time management, perseverance and teamwork skills. DofE has made me a more well-rounded person – it's even helped me to get a part-time teaching job."
By telling her story in the charity's film, Elle hopes to show other young people what is possible if they do their DofE. She's also been getting insight into film production, a career she is interested in pursuing.
"I loved doing the filming," she said. "I've never done anything to camera before and I was surprised that I felt so comfortable… although it was quite difficult delivering my lines as I rowed a boat backwards!"
From taking her mum to Buckingham Palace for her Gold Award Presentation to being the face of the DofE in a new film, Elle's unforgettable experiences keep on coming. As she says, "Just do it. Start with Bronze and go from there – you're more capable than you think."