Lira's Story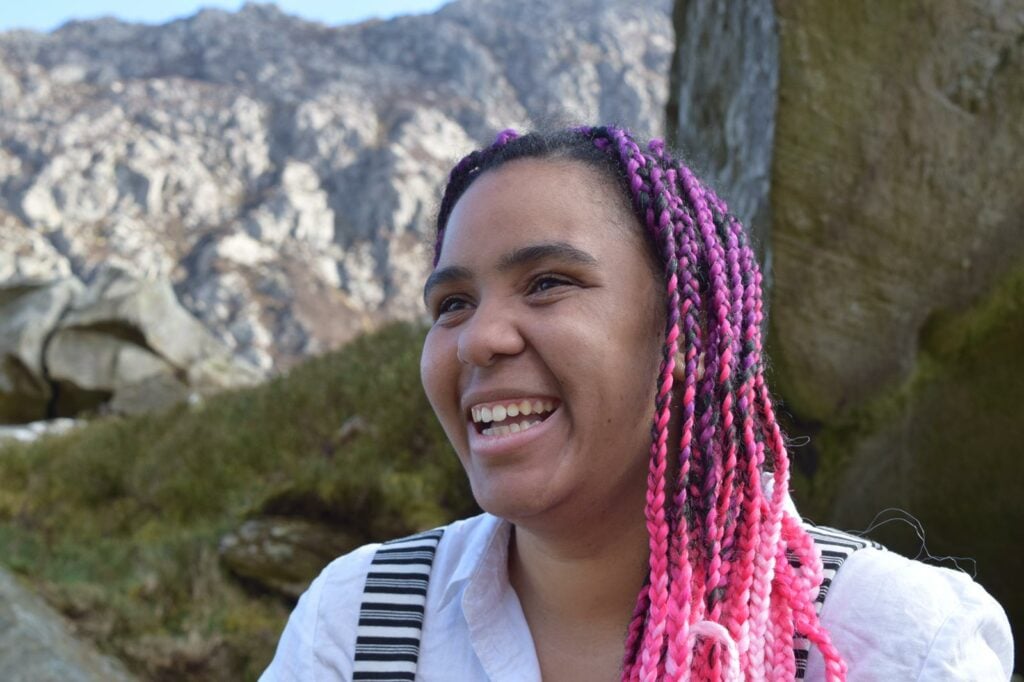 Diagnosed with dyslexia and dyspraxia at primary school, Lira signed up for her DofE at school in a bid to compensate for the learning challenges she battled every day, she couldn't have known that the experience and the lessons she learned would build her confidence, shape her attitudes and help her cultivate an unstoppable will to succeed.
"I started DofE as a way to compensate for my own learning conditions and, little did I know, that the lessons from the Award would follow me for the rest of my life. On expeditions there were no cliques or social barriers, everyone was free to be themselves. My group was amazing; through every mistake I made and every time I fell down because of my dyspraxia, we were there to support each other. Through that support I saw my confidence grow and I wanted to help others because I knew the impact that could have."
"For my Silver and Gold Volunteering section I set up a poetry group through becoming a school ambassador which recognised young people in school who could be role models to others. Poetry helps you say your opinion out loud, giving you confidence. Gradually more and more people came and read their poetry, it was a safe space where young people who felt rejected were free enough to say what was on their mind without anyone judging them. I ended up getting a Rotary Club Award for the poetry club which I never expected."
"I was also bullied at school for the colour of my skin. I am a light skinned black girl and other girls at my school who were darker than me would tell me I wasn't a real black girl. I felt like an outsider, at that time colourism made me feel more lonely than the comments about my dyslexia. I now feel I'm representing people through the DofE, people who are black, on the spectrum, dyslexic, dyspraxic and from deprived backgrounds. I'm showing them that anything is possible if you put your mind to it and put the effort in."
"DofE has been life changing for me, I've formed this unnerving determination to the point that it's scary. I don't want to give up. My mum said they had never seen someone so determined when I was doing my DofE and it proved to me that determination and hard work will yield success. I didn't realise that it was making me a better person, that naturally I would start looking where I could volunteer, where I could make a difference and that attitude came from DofE."
Since completing her DofE, Lira has given a speech to over 10,000 Gold Award holders and their guests at this year's Gold Award Celebration at Buckingham Palace. She also played a key role in HRH The Duke of Edinburgh's Service of Thanksgiving, lining the steps with eight other Award holders at Westminster Abbey in March.