Youth Ambassadors James and Evie reflect on their visit to No.10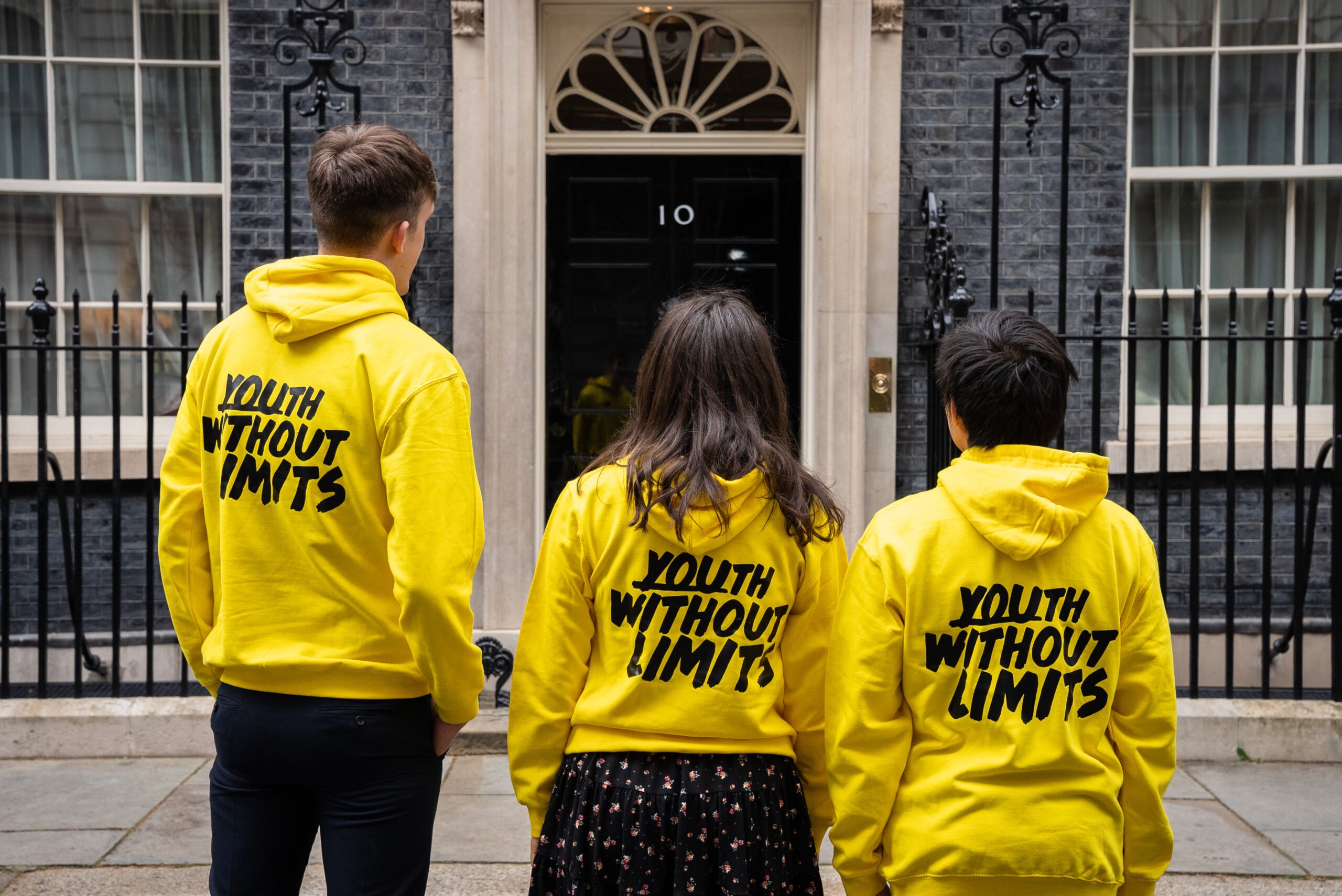 Last month three of our Youth Ambassadors headed to 10 Downing Street, to deliver an open letter to Prime Minister Rishi Sunak, Labour leader Sir Keir Starmer and Liberal Democrat leader Sir Ed Davey, calling on them to listen to young people's voices as they plan their manifestos.
Their letter addressed key issues that young people care about:
Fully-rounded education: giving all young people access to non-formal education beyond the classroom, so they can gain a skill set valued by employers and thrive in the future.
Future generations law: making sure governments are taking into account the impact of proposed laws on future generations.
Climate change action: ensuring governments take urgent action to achieve climate goals and net zero by 2050.
Throughout the day the Youth Ambassadors met with key political figures – Chair of the Labour party, Anneliese Dodds MP, Labour Shadow Schools Minister Stephen Morgan MP, Liberal Democrat Defence spokesperson (and Silver Award holder) Richard Foord MP, and DofE's Chair of Trustees Baroness Tanni Grey-Thompson.

It was very funny going through security just to access a road, and the houses and gardens around No. 10 were immaculate! It was such an adrenalin rush as we approached the door and were greeted by the security guard, who I talked to about the letter. The whole thing felt especially important as we had written the letter, so our thoughts on the changes we want to see on key issues, like education reform, climate change, and the DofE's impact were all included.
We met later with Anneliese Dodds MP who suggested holding more meetings in communities alongside young people to increase their political engagement. She was very passionate about wanting more enrichment opportunities, like running DofE in schools and making sure underrepresented groups weren't left out.
We also spoke to Stephen Morgan who was really engaged with young people's concerns and told us how he regularly visits schools to see how they engage with their students. He was aware of the exam pressures which pupils face and was passionate about making improvements to our educational system, including the availability of more T-Level qualifications.
Later on in the day we listened to Baroness Tanni Grey-Thompson speak about the importance of the DofE and the impact it has on young people. She discussed how the DofE helped her own daughter, allowing her to become more involved in the community. She also recognised that changes were needed in politics, such as making sure the language used in the House of Lords was easy for young people to understand, as well as questioning whether there was a need for hereditary peers.
We were also introduced to Richard Foord MP who spoke to us about a recently introduced Bill which could protect our rights of Wild Camping in National Parks, which would be hugely positive for DofE participants. Everyone we spoke to had a desire to change the voting age to 16, which is hopeful for future generations!

It was great to hear Anneliese Dodds talk about the Labour Party's vision and plans for young people, in particular the importance of enrichment opportunities and ensuring all young people have access to them. On climate change, she made it clear this was not just an issue for young people, and that all generations have a part to play in reaching net zero targets through more renewable energy and the development of a green sector. Labour School's Minister Stephen Morgan MP was also really engaged with the issues we face, he understands that the lack of political participation amongst young people is concerning.
When we spoke with Richard Foord MP he talked about the importance of insulating our homes to reduce the consumption of fossil fuels and the impact of climate change which was really reassuring.
The whole day gave us an insight into how change is created politically and the meetings with MPs were constructive and engaging. Everyone we spoke to recognised the impact the Coronavirus pandemic had on our mental health, and that more needs to be done to support young people in future. The whole day was a great opportunity to represent young people and restored my faith that change will happen if we continue to speak up!