Philip is volunteering on the frontline with St John Ambulance
As part of his Gold Duke of Edinburgh's Award programme, Philip volunteers with St John Ambulance, where he has learnt lifesaving first aid and is part of a vital support team at events. He is now joining the frontline, using his skills to support the NHS. 
When the events the first aid charity attend started to be cancelled, following government advice to help reduce the spread of coronavirus, Philip considered how else he could volunteer to support frontline efforts: "I was hoping there would be a way for me to help the NHS using the skills I had learnt through St John Ambulance. Soon after, we were notified of training opportunities to give us the skills required to go into the hospitals." 
Richard, is one of the St John Ambulance DofE Managers currently supporting patients in the London NHS Nightingale Hospital and is a course trainer for the COVID-19 Care module: 
"Our role in responding to the needs of communities has never been more relevant or urgent. I'm pleased I can step up and do my bit. I'm scared about the things that we may see but this is a situation that St John Ambulance has trained us for. The COVID-19 Care module is designed to give participants all the essential skills to deliver excellent patient care and covers skills including infection prevention and control, care plans, communication, patient observations and oxygen familiarisation."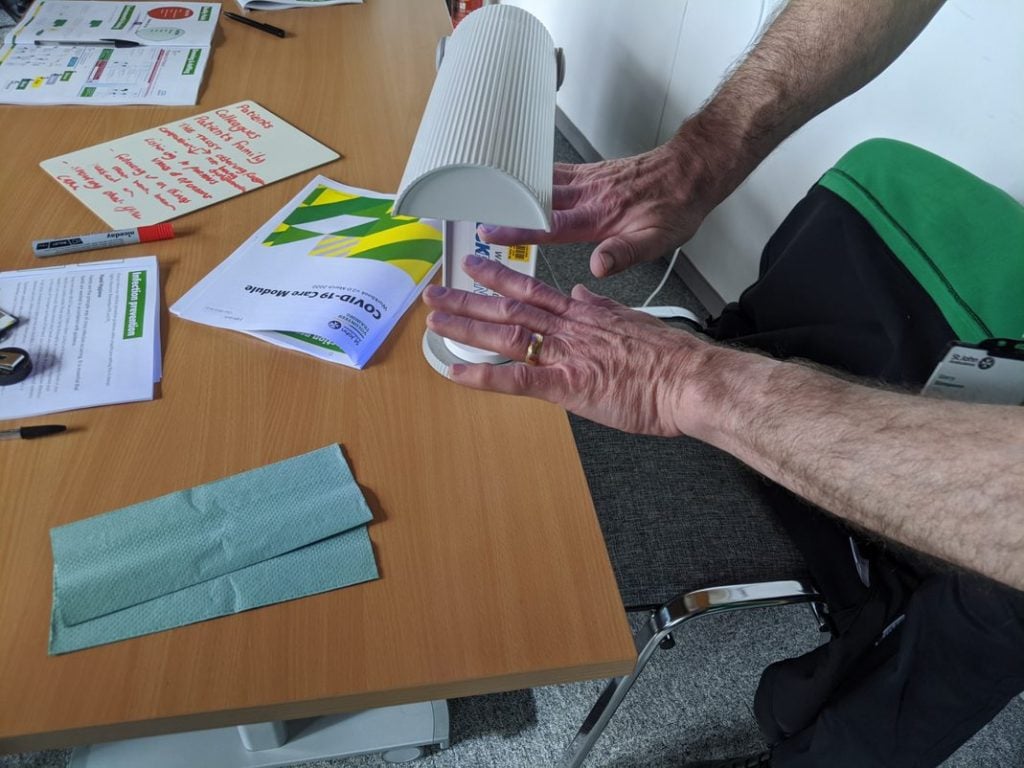 Philip saw the extra training opportunity as a good outlet for his passion to support others during this difficult time and continue his DofE volunteering: 
"The intent is for us to be able to take easier tasks off the hands of the doctors and nurses, so their skills can be used where they are needed more.  
"I started volunteering for St John Ambulance so that I had the skills to help people in their time of need, and volunteering for the NHS at this time is the best way for me to do that. 
"Even if I only manage to help one person, then it will have been worth the effort." 
Talking about continuing his DofE during these challenging times, Philip is glad to have something to keep him busy: "It is giving me something to work towards while I am stuck at home. I can set myself a goal for the day and keep myself from settling into bad habits."