Nine ways to have a 'plastic-free DofE' expedition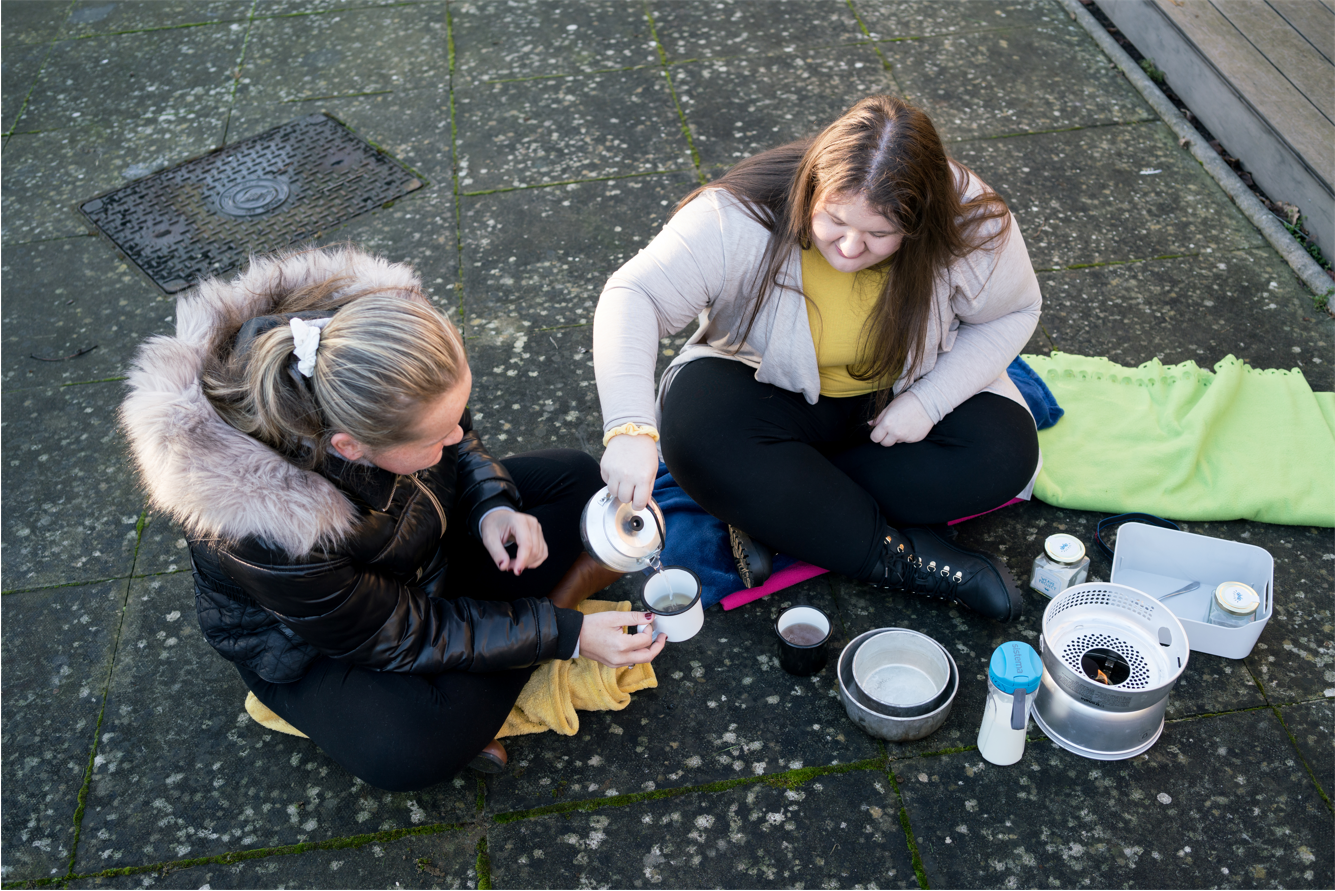 Eco-friendly alternatives to cheap and accessible plastic options can sometimes be more pricey or difficult to source.
But the use you'll get out of them in the long run is well worth the up-front investment and will help keep the planet free of plastic waste that can take decades to decompose.
Why not try some of the ways below to make your expedition a single-use 'plastic-free DofE'.
1. Invest in a reusable water bottle
If there's one thing you want to invest in, make it a reusable water bottle or flask that will stay with you for years to come.
Single-use water bottles can often be recycled, but to avoid the plastic build up – and the energy that goes into recycling – switch to a bottle that's practical and can eventually be recycled at the end of its lifespan. Get your Thermal Mug from our DofE shop here.
2. Bring reusable and environmentally friendly cutlery and plates
There are plenty of bamboo or metal zero-waste options when it comes to travel cutlery. Many can be easily folded up together or kept tidy in a lightweight pouch for simple transportation.
An added benefit of bamboo is that it's completely biodegradable as well as being a very robust material that will last you several years.
3. Try biodegradable rubbish bags instead of plastic bags or sacks
When tidying up your rubbish after a hard day's hike, it can be easy to forget about the waste a plastic bag or sack can bring.
Biodegradable options won't sit in landfill for years, and many are made from plants so can even be composted and work just as effectively as normal plastic. Make sure you take your rubbish home with you or dispose of it responsibly at a campsite if facilities are available.
4. Use dry bags to waterproof and compartmentalise kit
Rather than using single use plastic bags to keep your kit dry inside your rucksack, why not invest in some handy dry bags instead? These are waterproof, great for the environment, and can make packing (and unpacking) super easy.
5. Wrap your food in beeswax wraps, or go vegan and opt for soy wax wraps instead of clingfilm and foil
Clingfilm and foil are often inexpensive and, when we use them to package any snacks for expeditions, too often we don't think of the impact that throwing them away can have on our planet. Both can take decades to decompose.
Fortunately, beeswax or soy wraps can be used in the same way – but multiple times. Even better, at the end of their lifespan, you can pop them in the compost heap to biodegrade naturally.
6. Opt for planet-friendly reusable pads instead of wipes
Wet wipes can't be recycled or composted and can sit in landfill sites for around 100 years before they start to break down. They've also been found to clog waterways and sewers, causing huge environmental problems.
Opt for planet-friendly alternatives, like ones made from bamboo or which can be recycled, reused or even repurposed after hundreds of uses. You could also use a dry flannel. They're also very easy to travel with and don't cause excess waste.
7. Toothpaste tablets and bamboo brushes
Most toothpaste tubes are difficult to recycle and, as a result, most councils won't collect them.
Toothpaste tablets are an easy alternative – just chew one tablet with a dab of water to feel it turn into paste, then brush your teeth as usual.
Plastic toothbrushes also cause similar problems – opting for a bamboo toothbrush that can biodegrade naturally will reduce your plastic print.
8. Try shampoo bars and avoid wash products that contain microbeads
Many brands now offer shampoo and conditioner bars that you can put in an easily recyclable travel tin for lightweight hygiene while travelling.
Simply lather the bar with water and off you go! There's also plenty of brands that make plastic-free bodywashes – though you'll need a container to carry them in whilst on your expedition.
Microbeads can easily pollute waterways and the extent of their damage isn't fully known, but it can be seriously problematic for aquatic life. Although they were banned in England and Scotland in 2018, some brands elsewhere still contain microbeads so, if you can, opt for products that don't contain any.
9 Make energy balls at home
It can be tempting to buy easy energy products from your local supermarket – however it's never been easier to make your own healthy energy balls at home and take them with you on your expedition.
Simply find a recipe you'll enjoy, wrap them up in an eco-friendly container and add them to your rucksack for an easy, on-the-go energy boost.
When planning and packing for your expedition, use the DofE Expedition Kit List to see what reusable kit the DofE recommends such as water bottles, cutlery and tableware and dry bags.