The Duke of Edinburgh's Award honoured with The Queen Elizabeth II Platinum Jubilee Volunteering Award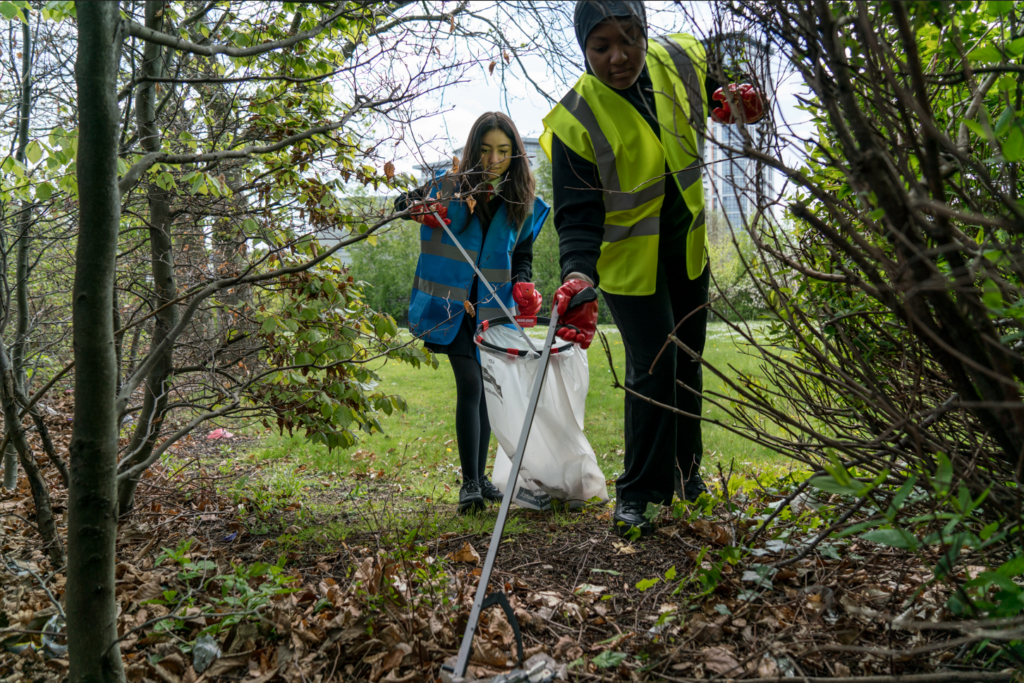 The Duke of Edinburgh's Award (DofE) was today announced as a recipient of The Queen Elizabeth II Platinum Jubilee Award by The Queen's Award for Voluntary Service (QAVS).  
Each year QAVS recognises outstanding local volunteer groups, with 250 awardees announced. This year, on its 20th anniversary and to mark Her Majesty's Platinum Jubilee, QAVS wanted to also recognise 20 national charities whose work supports young people aged 16-25, with volunteers playing a key role in delivering this.   
The DofE was recognised for its outstanding work in empowering young people from across the UK, providing them with lifelong skills and helping them discover new passions and grow in resilience and self-belief. More than 37,000 volunteers currently give their time to support young people to do their DofE in schools, community and voluntary organisations, sports clubs, hospitals, foster agencies, prisons and more, all over the UK.  
Young people doing their DofE are also a huge force for good in their communities. Volunteering is one of four sections that make up a DofE programme, with all participants helping in their community or supporting a cause of their choice for up to 12 months.   
Between March 2021 and April 2022, young people gave 2,156,076 volunteering hours as part of their DofE programmes – from cleaning local beauty spots and protecting wildlife, to setting up charities to tackle poverty and hunger. Many contributed to the COVID relief effort, volunteering at foodbanks, sewing PPE, shopping for neighbours and even putting on online concerts for older people in care homes. The 2,156,076 volunteering hours given by young people amounts to an equivalent of almost £10 million in paid working hours.  
Applications for The Queen Elizabeth II Platinum Jubilee Volunteering Award were sought earlier this year and judged over the summer by an expert panel chaired by Sir Martyn Lewis CBE. The panel, which included members from each UK nation and two youth representatives, focused on the scale and impact of the applicants' work with young people aged 16 to 25 and the extent to which volunteers are involved in delivering these outcomes. The panel then recommended a final list of awardees to HM The King.   
The DofE is working to reach one million young people by 2026, with a focus on widening access to young people facing marginalisation or barriers to taking part. The charity has started ambitious projects to support more youth organisations and schools in the UK's most deprived areas to offer the DofE, so that no young people miss out on the opportunities it offers.  
Ruth Marvel, CEO of The Duke of Edinburgh's Award, said: "We're honoured that The Duke of Edinburgh's Award has been recognised with The Queen Elizabeth II Platinum Jubilee Volunteering Award. But this Award really belongs to every one of our 37,000 adult volunteers and the 500,000 young award participants whose voluntary efforts make a positive difference to their communities every single day. This Award is testament to the power of people who apply their skills, passions and time in the service of others and in doing so make our country a kinder, fairer and more empowering place. We are delighted that the incredible contributions of DofE volunteers have been recognised through this prestigious award. 
Gold DofE participant Amy, 21, said: "I started my DofE volunteering at Riding for the Disabled and those Monday nights have become the highlight of my week. I started as a stable hand then started to lead the horse for the riders who are all ages and with physical and mental disabilities and it gives me such a sense of achievement to be doing something to benefit people." 
Nic Charalambous is founder of volunteer-run youth club The Phoenix Project in Ashford, Surrey, which offers the DofE to the young people it supports. He said: "For me, there's nothing funnier than working with 14 to 18 year olds – they make me laugh and keep me young. I also understand how much impact this work can have on their lives, and their development gives me such a sense of satisfaction because it's important. I rarely leave without a smile. 
"I think the biggest benefit of the DofE is learning to work with other people, growing a level of resilience, being able to make mistakes in a safe place and learn from them. There's also the enjoyment. It's about creating an environment where young people can succeed, test themselves, find out what they're good at and not. At our best we are very good at enabling young people to be their best."