Premier League invests in youth skills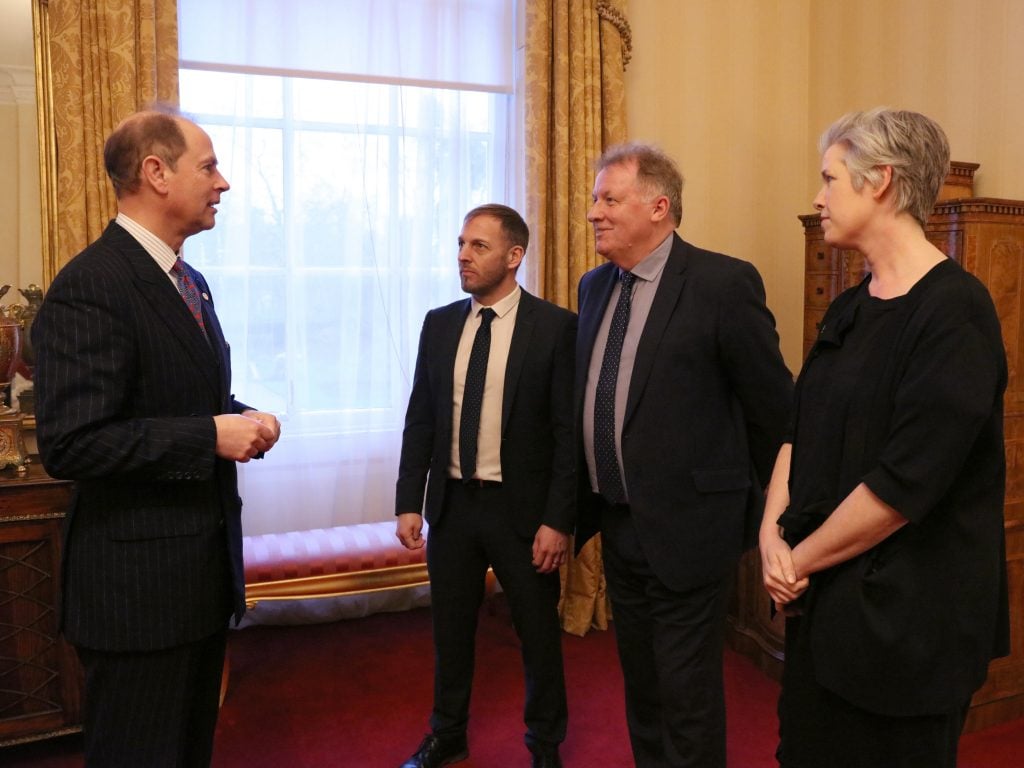 The Premier League is piloting a new partnership with The Duke of Edinburgh's Award (DofE), which will see Under 14 and Under 15 players from five Category 1 football club academies offered the opportunity to achieve their Bronze DofE Award and gain essential skills for life and work. The Premier League was recognised as a DofE-Licensed Organisation and representatives of the League were presented with their licence certificate by HRH Prince Edward, Duke of Edinburgh at a recent Gold Awards Presentation held at St James's Palace in London.
Young players from Fulham, Manchester United, Swansea City, Watford and Wolverhampton Wanderers will work towards achieving their Bronze DofE Award by completing four areas of work – volunteering, learning a skill, being physically active and planning and undertaking an expedition.
During their three-month DofE journey, the players will explore new opportunities and challenges which will supplement the existing player development programme and will provide academy players with a formal accreditation.
The volunteering element of the Bronze DofE Award will see young academy players take part in an array of positive community activity, including helping at care homes and running after-school football sessions. They will also enhance their skill set by learning first aid and how to officiate football matches.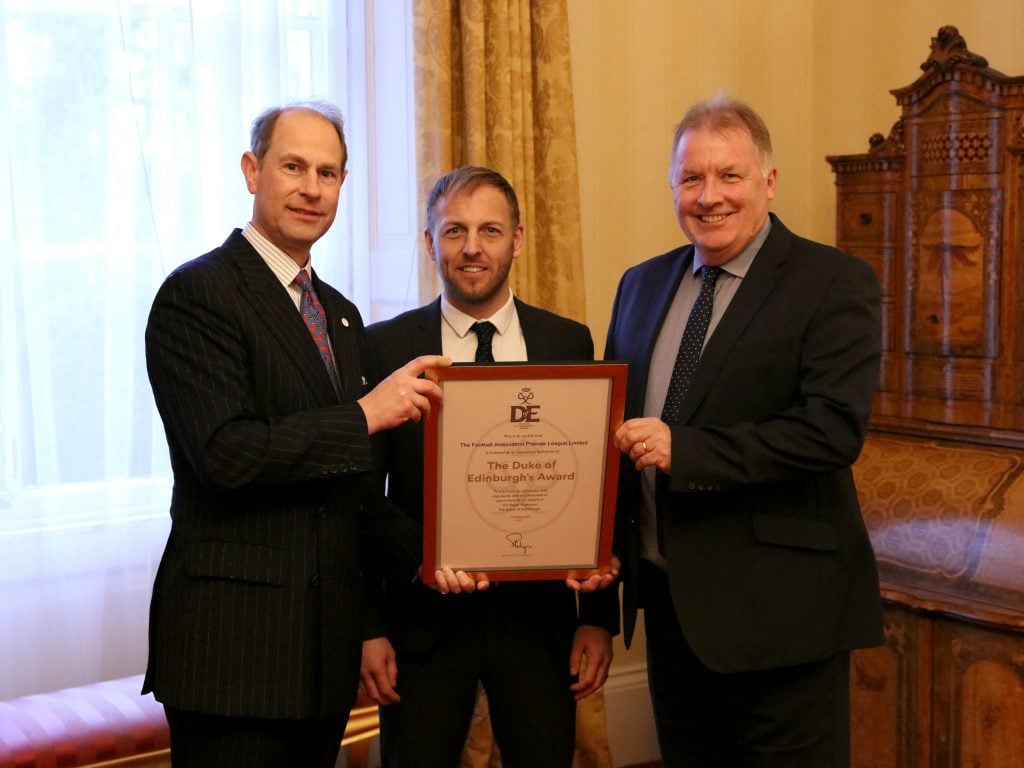 Martyn Heather, Head of Education at the Premier League, said:
"We place great importance on the holistic development of academy players, so we are delighted that through our partnership with The Duke of Edinburgh's Award they will gain transferable skills that will be of benefit to them both on and off the football pitch and a formal accreditation that recognises their personal achievements."
Ruth Marvel, CEO of The Duke of Edinburgh's Award, added:
"We are delighted to see the Premier League supporting their young players' personal development through the DofE. While a number of individual football clubs already offer the DofE to their young players or support local schools with DofE activities, it is fantastic to have further investment from such a renowned sports organisation. Achieving a DofE Award helps young people to develop important life skills, build their confidence and resilience and broaden their horizons. We look forward to supporting the Premier League to give many more young players the chance to achieve their DofE Award alongside developing their sporting talents."
The young players have already started their Bronze Duke of Edinburgh's Award programmes, with the aim to achieve their Award by the end of the 2019/20 football season.