Rebecca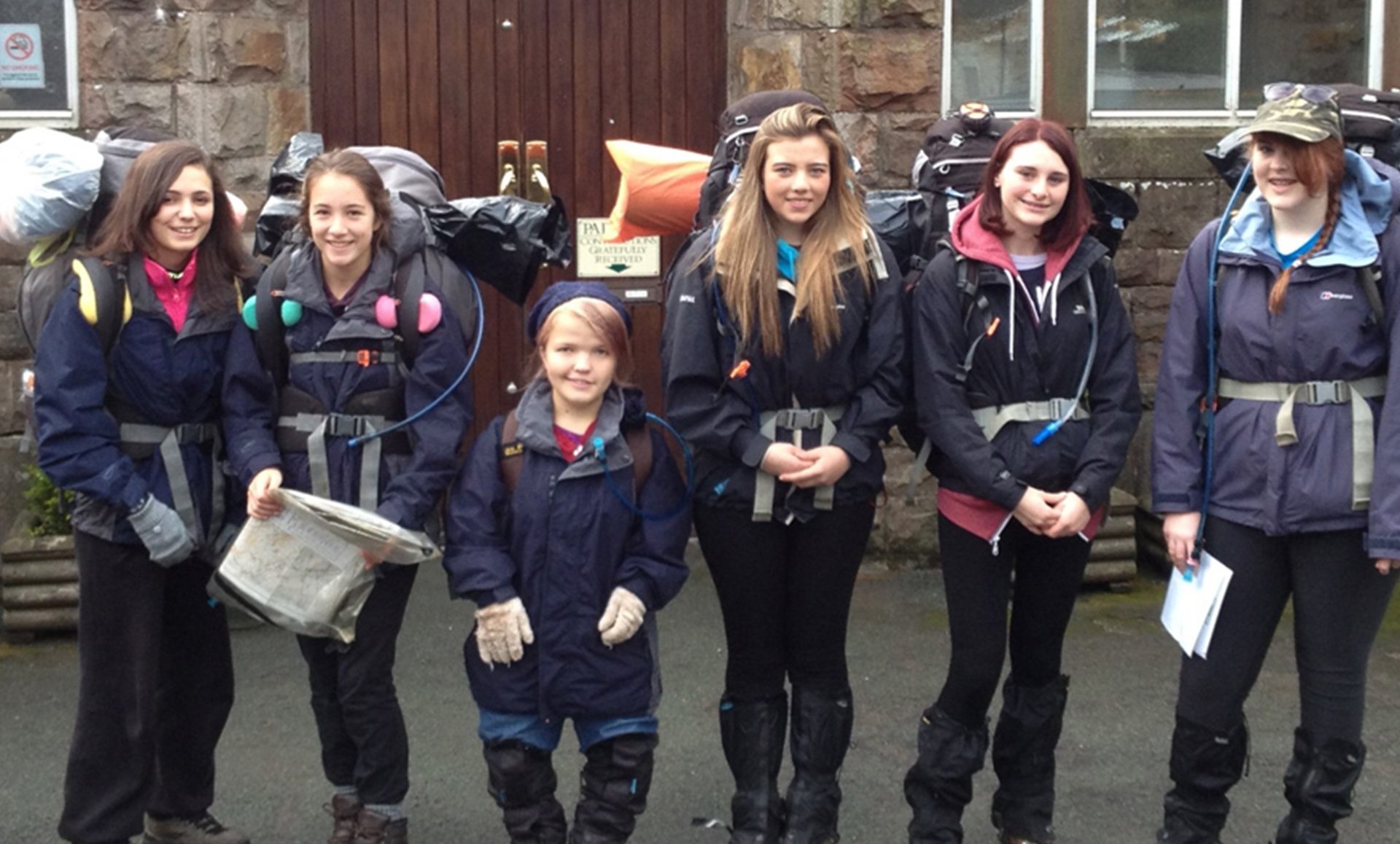 Rebecca was encouraged to start her DofE journey after her mother and brother had already achieved their own Gold Award. For Rebecca it was the opportunity to try a wide range of activities and going out on expedition which made her jump at the opportunity given to her by her school John Taylor High School in Barton under Needwood, near Burton upon Trent.
Rebecca has Achondroplasia and, in 2014 she had major limb reconstruction surgery, meaning that she was wheelchair bound for nine months. In true DofE spirit, Rebecca was out of full leg plaster on both legs in the April and had completed her Gold Expedition section in July.
To overcome these barriers, Rebecca's DofE group helped her through. She had to adapt her DofE programme slightly to fit with what she was capable of. For her volunteering, Rebecca regularly kept an elderly lady company so that she could do it sitting down for the majority of the time.
For all three levels of her DofE, Rebecca played Badminton for her Physical section which was a sport she was already involved with and she is now in the Great Britain Badminton Paralympic team, currently training for Tokyo 2020.
Talking about how the DofE has affected her, Rebecca says, "It has shown that I can achieve anything that I put my mind too, despite having a disability. I feel much more confident when working with others and I can now speak in public".
"For my Silver Award Volunteering section, I coached younger people in badminton and I feel that this was really beneficial work not only towards my confidence but also my leadership skills".
"DofE teaches you a wide range of skills and activities, many of which you wouldn't otherwise think to do or get the opportunity to do. In completing all three Award levels, it teaches you perseverance and how to overcome challenges. The DofE also takes you out of your comfort zone and you learn to work in a team and how to make those compromises that are needed to achieve things in a team, which has been incredibly beneficial for me in my sporting career and will continue to do so".
"I would wholeheartedly recommend The Duke of Edinburgh's Award to any young person. The Physical, Skill and Volunteering sections have enabled me to gain new experiences and have helped to develop me into the person that I am today. Completing the various expeditions pushes you to your limits and will help you discover that you and your team mates can achieve things you didn't realise you were capable of".
"Looking back over my time doing DofE, I am really proud of what I have achieved and the experiences and friendships made will last a lifetime".
Martin and Karen Hulbert, Rebecca's DofE Leaders said, "Rebecca never ceased to amaze us with her positivity, energy and determination and this is obvious with her obtaining her Gold Award. We feel that Rebecca could inspire so many more young people with her story and achievements".