Stephen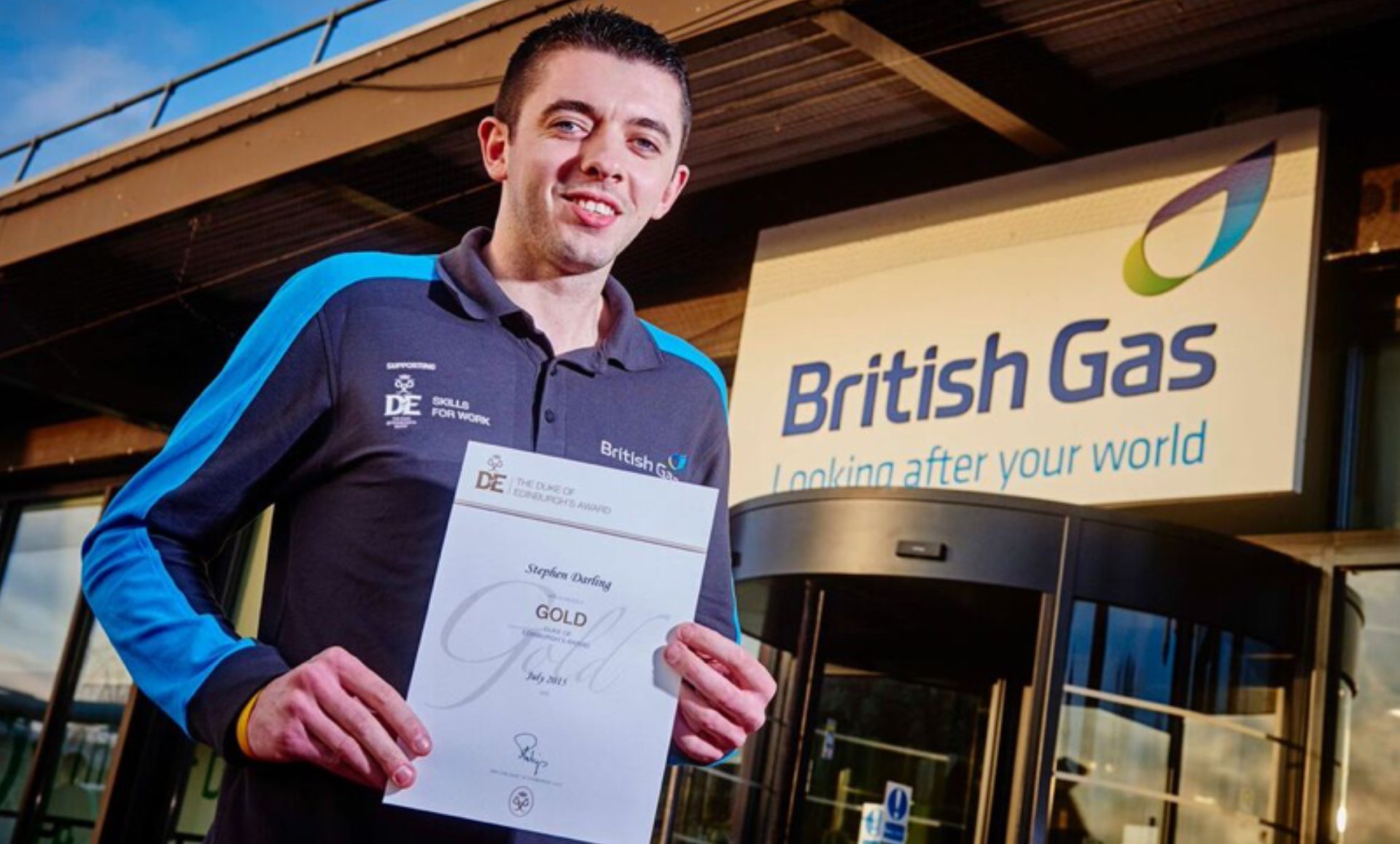 British Gas Engineer Stephen, 24, from Jedburgh in the Scottish Borders, began his career at British Gas as an Engineering apprentice. He was attracted to apply to the apprenticeship scheme because it offered a new challenge and job security.
Stephen trained for his apprenticeship at the British Gas academy in Hamilton and achieved his Gold Duke of Edinburgh's Award as part of this.
Stephen said: "The best part of the DofE for me was, without a doubt, the Volunteering section. I got in contact with Teenage Cancer Trust, as in my teens I was diagnosed with cancer twice. Teenage Cancer Trust helped me get through my treatment and out the other side cancer free.
To start my volunteering, I attended a few events to receive cheques on behalf of Teenage Cancer Trust. I was then thrown in at the deep end and asked if I'd do a few public talks at charity events.
Stephen explains that he was a nervous wreck before speaking at his first event in front of 150 people. He managed to overcome his nerves in order to help Teenage Cancer Trust, giving him the courage to speak at further events.
Stephen added, "Taking part in my DofE has made me a much more confident person and has helped me build skills for my future and my career. I work as part of a team and am dealing with customers face to face on a daily basis.
It changed my life because I was able to do something good and give back to a charity very close to my heart. That is a very satisfying feeling."