DofE participants inspired for the future as they meet former champions at special Commonwealth Games event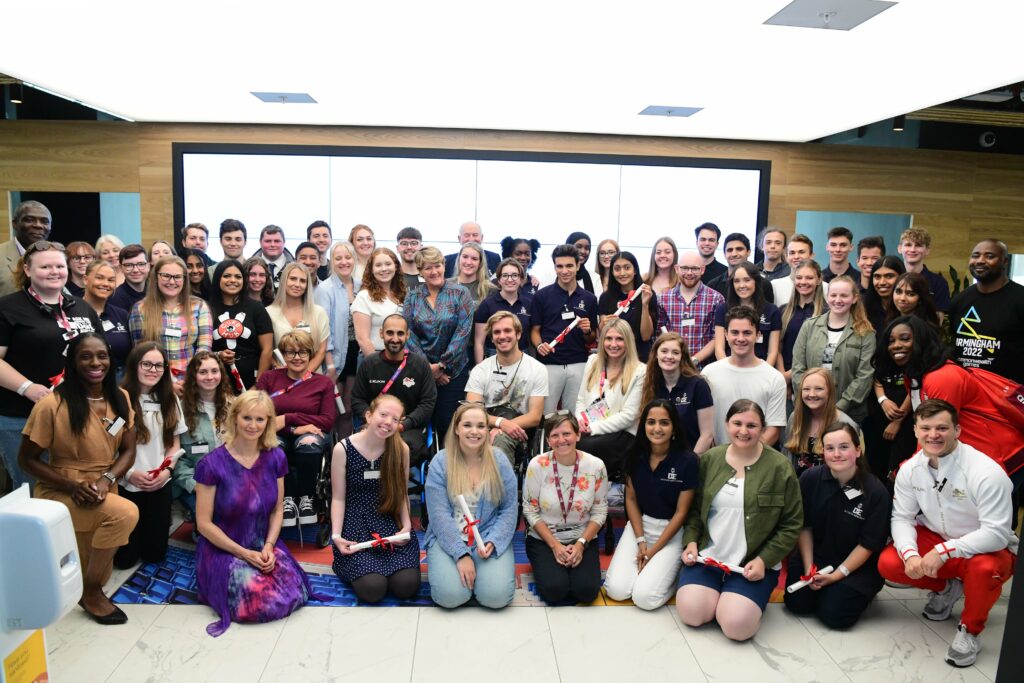 Eighty young people doing their Duke of Edinburgh's Award had an inspiring sporting experience this weekend, as they met champion athletes in Birmingham – before joining spectators at the 2022 Commonwealth Games.
Young people from across the UK travelled to the Midlands for the one-off event, organised by the Youth Charter, DofE and PricewaterhouseCoopers (PwC) as part of Birmingham 2022's legacy pledge to engage and inspire a million children and young people to become more physically active in particular those from marginalised backgrounds.
Attendees were given a 'call to action' to return to their communities and encourage and support other children and young people to engage in sport, with the many benefits it can bring for physical, mental and emotional wellbeing.
All young people choose a sport or physical activity to take up or improve as part of their DofE, and can pick from a huge range to suit their interests and abilities – from skateboarding to yoga. The DofE charity will support attendees at this weekend's event by offering them leadership development opportunities, giving them the chance to build their own skills and experience and coach and mentor future participants
Young people were hosted at PwC's Birmingham regional office, where they had the chance to meet inspiring sportspeople and leaders – including Commonwealth Games Federation President Dame Louise Martin, former Commonwealth secretary-general Sir Don McKinnon, broadcaster Clare Balding, Olympic gold medallist Mark Lewis-Francis, Commonwealth Games gold medallist Diane Modahl, Commonwealth Games silver medallist Michelle Thomas, former world champion Paralympic powerlifter Ali Jawad, and weightlifter Chris Murray – who became Commonwealth Games champion just last week, breaking a Games record in the process.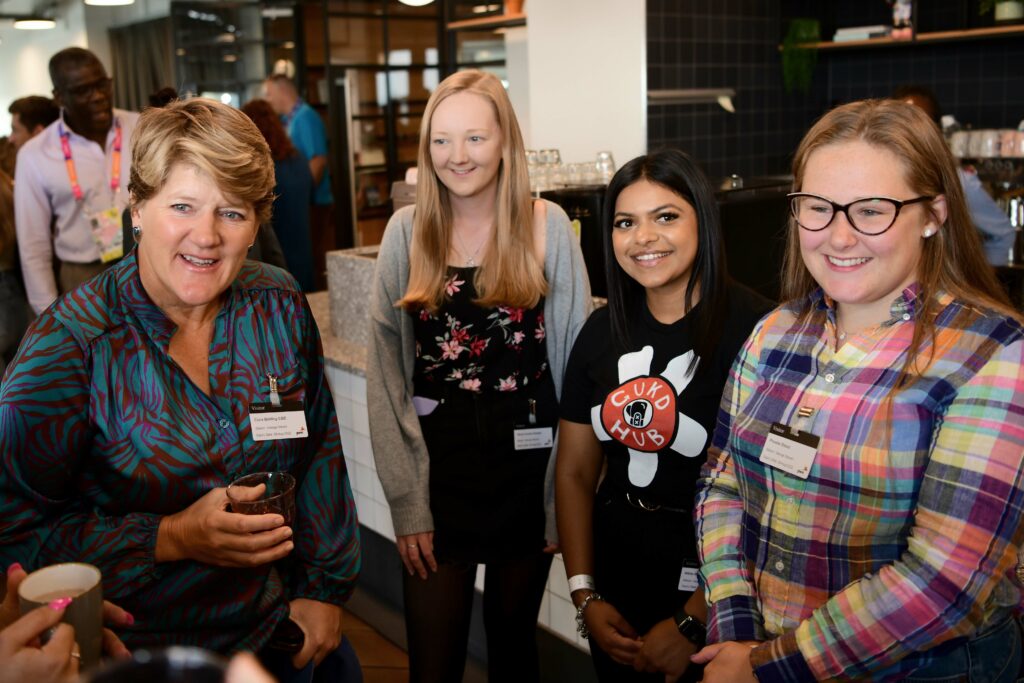 Young people also had the chance to meet Baroness Tanni Grey-Thompson, Paralympian and Chair of the DofE's Board of Trustees, and DofE Trustee HRH The Duke of Edinburgh – before joining spectators for two of the afternoon's sporting events, boxing and table tennis.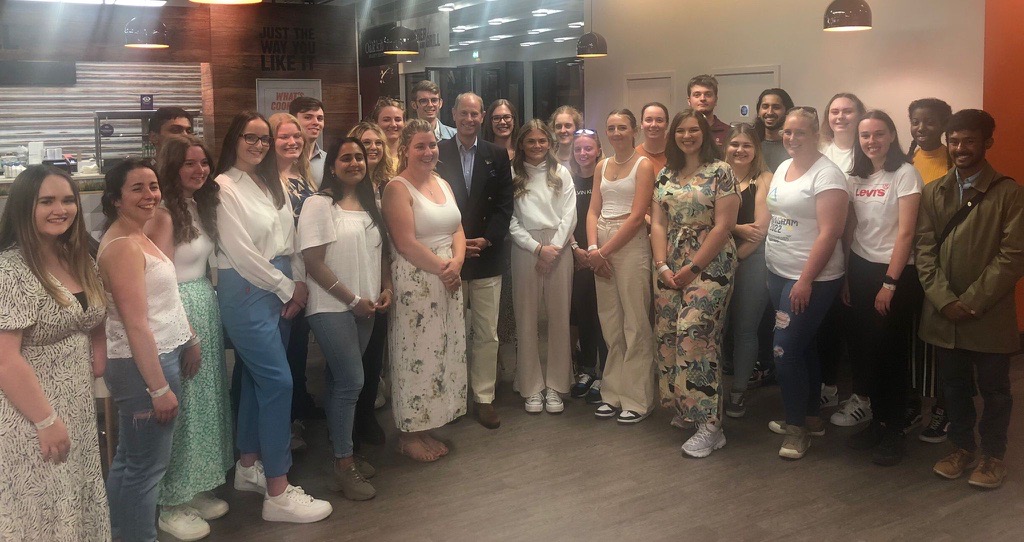 DofE Youth Ambassador Emily Palmer said: "The experience at the Commonwealth Games was unforgettable. The day started with a meet and greet which saw us meet trailblazers in the sporting world, both retired heroes and a record-breaking gold medallist from this year's Commonwealth Games. It was an inspiring morning that showed us the impact sports can have on our lives."
Jackie Bull, Director of DofE Central England, said: "Young people often discover a whole new sporting passion or talent through their DofE – and we know their Physical section can also bring real benefits for their mental wellbeing. But DofE participants also play a huge part in bringing the benefits of sport to their local communities – whether by coaching children for their DofE volunteering, or by becoming young leaders and inspiring others.
"The DofE is so glad to have been able to work with Youth Charter and PwC to give young people this unique opportunity. We hope it's inspired them and look forward to supporting them in future."
Professor Geoff Thompson MBE FRSA DL, Founder and Chair of Youth Charter, said: "Twenty years ago, the Youth Charter 'Connecting Communities' programme provided a unique opportunity for young people, primarily from disaffected and disadvantaged communities at the Manchester 2002 Commonwealth Games. The legacy of that memorable experience provided a Commonwealth youth and community movement of Sport for Development for Peace.
"The Birmingham 2022 Games will aim to recreate that experience for The Duke of Edinburgh's Award young leaders with similar life journeys and experiences that will lead to a legacy inspiration and 'Call to Action' that will see them return to their communities and deliver a sport and physical activity participation that will see the mental, physical and emotional health and well-being of their communities and those of the Commonwealth realised as part of a unique collaboration between the Youth Charter, The Duke of Edinburgh's Award, and PwC."