DofE supporter Terry, feels pride knowing he helped young people achieve their Award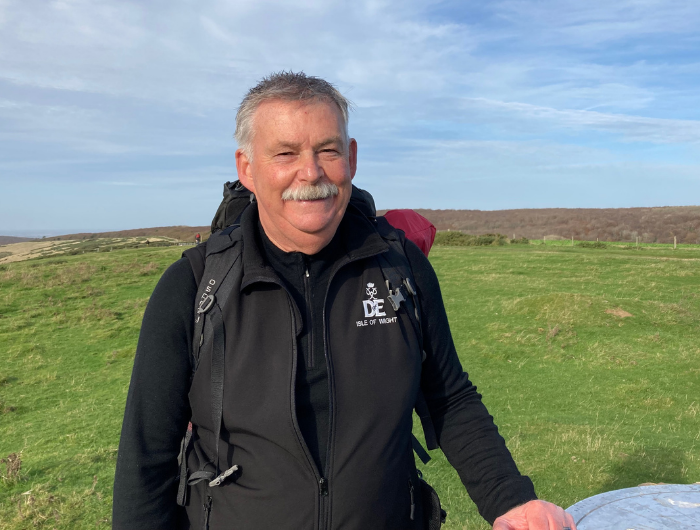 Terry grew up in the countryside then had a career in the armed forces which instilled a passion for the outdoors, but it was after taking on a role as range supervisor at a military training facility that his passion for DofE was ignited. He began working with the conservation group on the range areas and decided to get cadet organisations involved. He has since gone on to spend almost 30 years helping hundreds of young people achieve their DofE.
"I've been volunteering for 28 years with various DofE teams. At first, because of my background, I was asked to help organise some of their volunteering on the ranges and also with expeditions across Dartmoor. Then I helped teach cadets map reading and it grew from there, supporting staff and young people.
"DofE is so important. I had a great time in the military but I realise that young people now, especially on the Isle of Wight which is an area of relatively low educational attainment and high unemployment, need help and support. The Isle of Wight College has a very inclusive DofE programme which I worked hard to get up and running, we now have a pathway group for learners with disabilities and special needs.
"The DofE is achievable by any young person who chooses to take on the challenge, regardless of ability, gender, background or location; every section of the programme gives young people an opportunity to be independent, self-sufficient and to be challenged as an individual. They develop key skills for life and work, confidence, commitment, teamwork and resilience and we try to help with that. I've had young people come back years later or have seen them in the street and they have such positive memories of their DofE Award.
"DofE gives young people something for their CV, a sense that they can achieve something. I feel really satisfied when a young person has learned and achieved an opportunity they may not have had elsewhere."