Hundreds of DofE participants head to the Etihad Stadium for the first of our Youth Without Limits LIVE events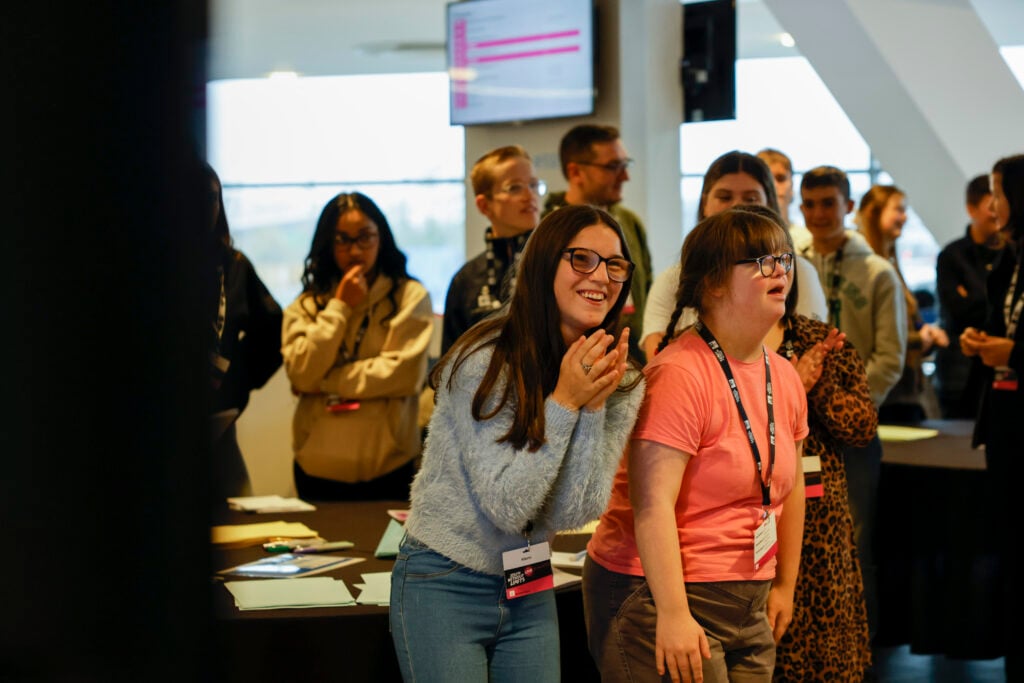 Hundreds of DofE participants and Award holders gathered at Manchester's Etihad Stadium on Friday 20 October for a unique, interactive event to boost their confidence, knowledge and skills as they prepare for the world of work.
Youth Without Limits LIVE: Beyond the CV is part of our work to support and champion young people by helping bridge the gap between education and work. The day included workshops on making a positive and memorable first impression, communication styles and finding a career you love – along with panel discussions from employers on the skills and qualities they look for and on how to navigate a rapidly changing world of work.
Attendees – aged 15-18 and from across the North of England – also heard an inspiring keynote speech from former Manchester City footballer and City in the Community Trustee Nedum Onuoha. Representatives from Amey, IBM, Robiquity, Google and other DofE charity partners were on hand to lend their expertise and offer support and advice.
Thomas Burrows, from Warrington, who attended the event said: "Work is an intimidating prospect, but today's event has cleared up some of my worries and helped me pin down what I would like to do after college. I got to speak to major companies like IBM who showcased some of their work on cyber security, which is something I'm curious about.
"It has also highlighted the transferrable skills I gained from my DofE Award. I love basketball and I play as part of my DofE Physical section, and through my Volunteering I coach. Today's event has shown me how I can adapt the skills I've learned through basketball for the workplace – like teamwork and communication. My DofE has provided me with skills and opportunities that I wouldn't have thought about without doing my Award. I couldn't advocate for DofE more."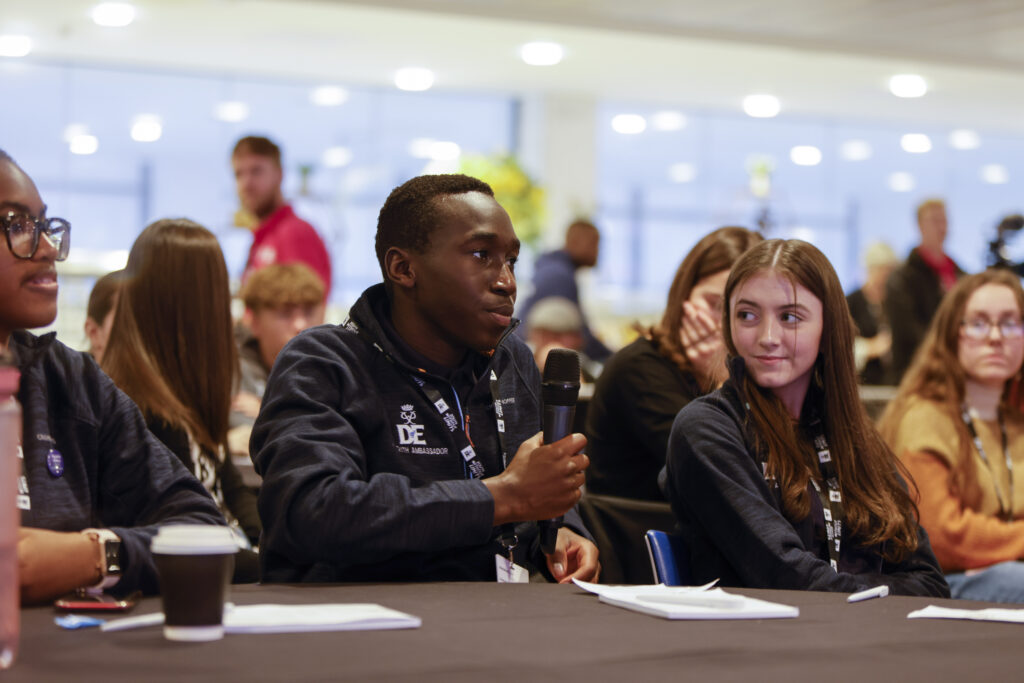 In his speech, Nedum Onuoha told attendees: "My advice to young people would be to learn to persevere. You guys are the next great innovators, who are going to help decide what we are like as a society. Whatever career you choose to go into, resilience, teamwork, a positive mental attitude, and the drive to continue to get better will help you navigate the ever-changing world that we live in. The future is yours."
Ruth Marvel, CEO of The Duke of Edinburgh's Award, said: "Doing their DofE gives young people a whole range of skills and qualities employers value, which can't always be learnt in classrooms – like teamwork, problem-solving and self-belief. Our Youth Without Limits LIVE events help them recognise and explore those skills, boost their confidence, and get first-hand, top-quality advice on entering the workplace.
"This generation are navigating unprecedented uncertainties and challenges. But, as was clear at today's event, they're also passionate, eager to learn, and – with the right support and opportunities – capable of achieving amazing things."