Youth Ambassador Finlay runs Manchester Half Marathon, raising vital funds for the DofE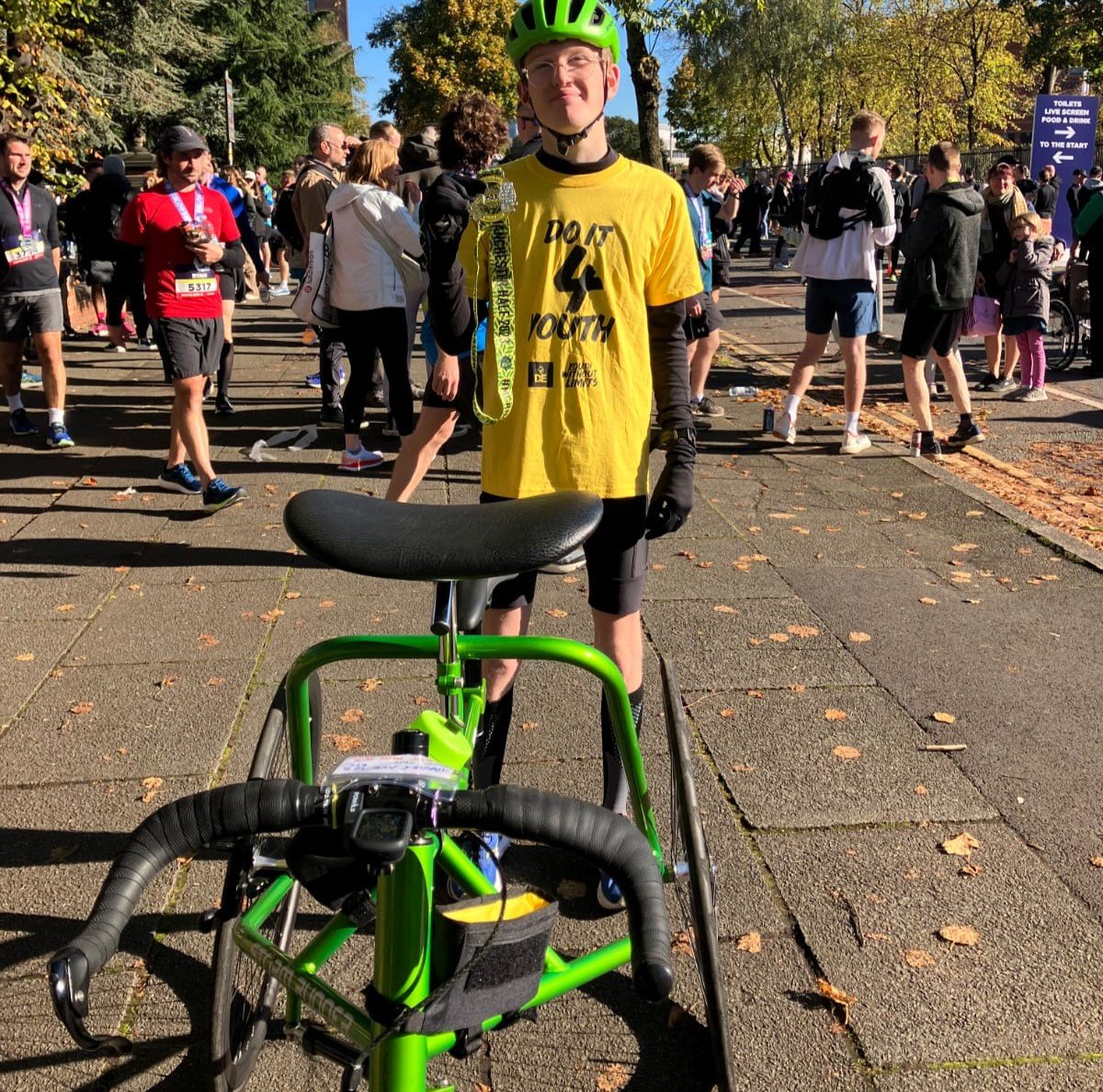 A young person from Balerno, who uses a three-wheeled frame to help him balance, successfully completed the Manchester Half Marathon yesterday in aid of the DofE charity.
Finlay, 18, who is a DofE Youth Ambassador, trained for the Half Marathon as part of his Bronze and Silver DofE Awards.
Finlay, who has cerebral palsy, chose to frame run for his Physical section activity. He also coached sports at his local disability sports class – The Edinburgh Eagles – and the able-bodied club, Harmeny Athletics, for his Volunteering sections.
Finlay finished the Half Marathon in a personal best time of 1 hour and 39 minutes, raising funds for the DofE charity's work to break down barriers so that more young people can achieve their Award.
Speaking about his achievement at the Manchester Half Marathon, Finlay said: "It feels amazing to finish this half marathon and I'm really proud that I competed it.
"I love the sensation of whizzing down a track as fast as I can. I have been racing and training for the last six years at different levels and I have never let my disability get in the way of what I want to achieve. I'm aiming to run a marathon next!"
Finlay, who is now doing his Gold DofE Award through The City of Edinburgh Council, has recently been selected as a Youth Ambassador for the DofE charity. He joins a cohort of just 35 DofE Award holders aged 16-24 from all over the UK, who will advocate for young people by sharing their expertise on key issues impacting them. Together, they will make young people's voices heard by speaking at events, meeting key decision-makers in Parliament and beyond, and feeding into decisions to shape the direction of the DofE charity's work.
As a Youth Ambassador, Finlay plans to continue advocating for accessibility in sport: "I want to make the world more accessible for people who have disabilities, especially when their disability isn't visible. Watching para-sport on the television gives one view of how people living with a disability can succeed, but I want more people to understand that everyone can do their bit to make life more inclusive."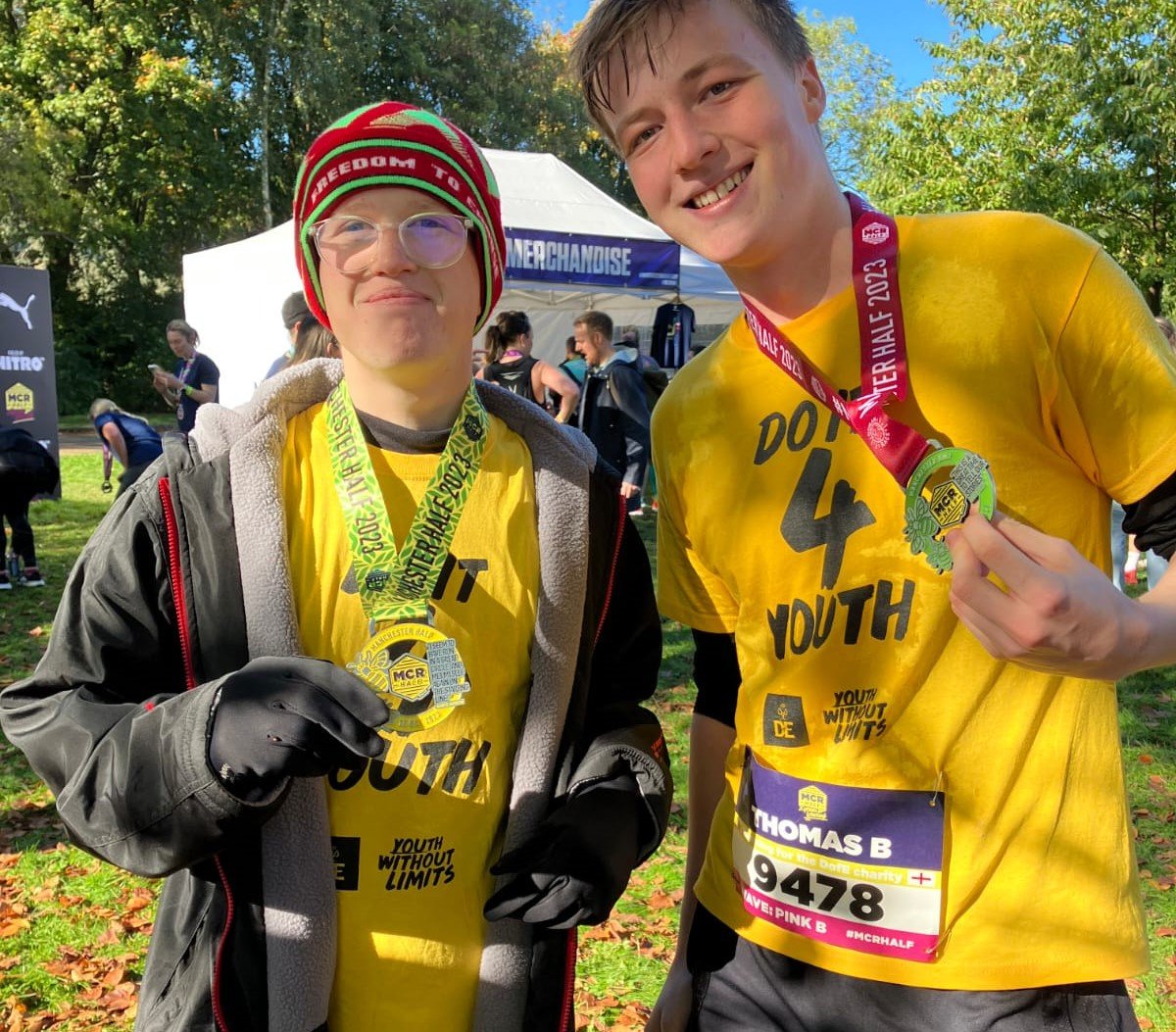 Funded by The Gosling Foundation, the DofE Youth Ambassador programme puts young people front and centre as future leaders, involving them in shaping the DofE's work to benefit other young people.
DofE Youth Ambassadors have met ministers and MPs, spoken at high-profile events such as party conferences and DofE Gold Award celebrations in Buckingham Palace Garden, represented the DofE at international forums and played a pivotal role feeding into key decisions across the charity.
Ashley Williams, UK Youth Engagement Manager at The Duke of Edinburgh's Award, said:
"Finlay is one of many young people who have achieved incredible things through their DofE. As a charity, we're determined to put young people at the heart of everything we do and to connect them with opportunities to make a positive impact on the issues they care about – and we can't wait to see what our new cohort of Youth Ambassadors achieve this year.
"As they navigate the ongoing after-effects of the pandemic and a severe cost-of-living crisis, it's more vital than ever that all young people get access to opportunities like the DofE, which let them have fun, grow their resilience and self-belief, and develop vital skills they can't always get in the classroom."