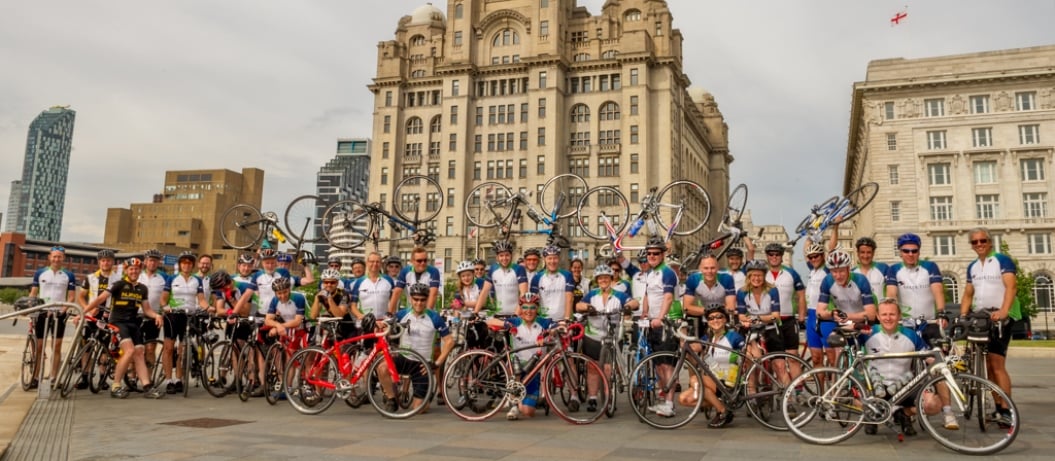 Our supporters
Strategic Supporting Partners
The Department of Digital, Media, Culture and Sport #iWill Fund
The Gosling Foundation
The National Lottery
The Queen's Trust
Gold Supporting Partners
The Baldwin Group
The Bestway Foundation
Garfield Weston Foundation
Lord and Lady Harris
The Lord Kirkham, CVO
Next plc
Bertrand Perrodo
François Perrodo
Nathalie Samani
The Stoller Charitable Trust
Willis PMI Group
Mike and Kim Wilson
Silver Supporting Partners
Albourne Partners
DAKS Simpson
Christopher and Diana Laing
The City Bridge Trust
The EBM Charitable Trust
Gordon Pratt – Purvis Marquees
The King Cullimore Charitable Trust
The Manufacturing Technology Centre (MTC)
MariaMarina Foundation
Sir John and Lady Ritblat
The Souter Charitable Trust
Specsavers
Ian and Dorothy Suttie
Graham and Susan Tobbell
The Wentworth Club Limited
Zochonis Charitable Trust
Supporting Partners
AO.com
Abellio
Allsop
Aston Martin Lagonda Ltd
Balfour Beatty
Balmoral Group Ltd
Barclays Lifeskills
The Band Trust
CAPCO
Dine Contract Catering
The Exilarch's Foundation
FirstGroup plc
GE Aviation Wales
The Goldsmiths' Company
ICC Solutions
The Ingram Trust
The Jane Hodge Foundation
The Holroyd Foundation
Carol Kennedy
The Kirby Laing Foundation
Lloyds Banking Group
David and Wendy Maisey
Mistral Bus & Coach plc
The Moffat Charitable Trust
Montagu Evans
PF Charitable Trust
The R. G. Griffiths Trust
Ramsden International
Royal Bank of Canada
Royal Mail
Soho Estates
Stagecoach Group plc
Sir Hugh and Lady Sykes Charitable Trust
Travis Perkins
UK Power Networks
Valero
VINCI Construction UK
Western Power
The Yusef Foundation
DofE Adventure Sponsors
Government Funding
National Voluntary Youth Work Support Fund – Youthlink/Scottish Government
Third Sector Early Intervention Fund – Big Lottery/Scottish Government
FUNDRAISING COMMITTEES
Women in Business
HRH The Countess of Wessex GCVO - Chair
Ruth Anderson
Suzanne Lofthouse-Jackson LVO
Emma McGuigan
Michelle Owen
Nicki Ryan
June Sebley
Jackie Stevenson
Patricia Tehan
Julie Walsh
Development Group
HRH The Earl of Wessex KG GCVO - Chair
Ruth Anderson
Andy Milner
Robert Morrice
Ashok Rabheru CVO DL
June Sebley
David Semaya
Patricia Tehan
Gary Yardley
Property Committee
Gary Yardley - Chair
Peter Bill
Rob Bower
Sue Brown
Susan Geddes
Sam McClary
Ian Raeburn
Neil Robinson
Pam Tierney
The Clay Shoot Committee
Ruth Anderson
William Asprey
Howard Colvin
Julia Kirkham
Rebecca Shelley
Patricia Tehan
Justin Tinne
Julie Walsh
Our Operating Partners
Without the significant resources of both time and money, invested by many local authority youth and education services, and the national voluntary youth organisations, DofE programmes would not be delivered so widely and so well. We recognise, appreciate and thank them for their support.
Our celebrity supporters
We are proud of our many high-profile, celebrity supporters and thank them for their ongoing support, attending our events, presenting our Awards and helping to raise our profile. Hear what some of them have to say!