Carys incorporates her passion for birds with her DofE Skills section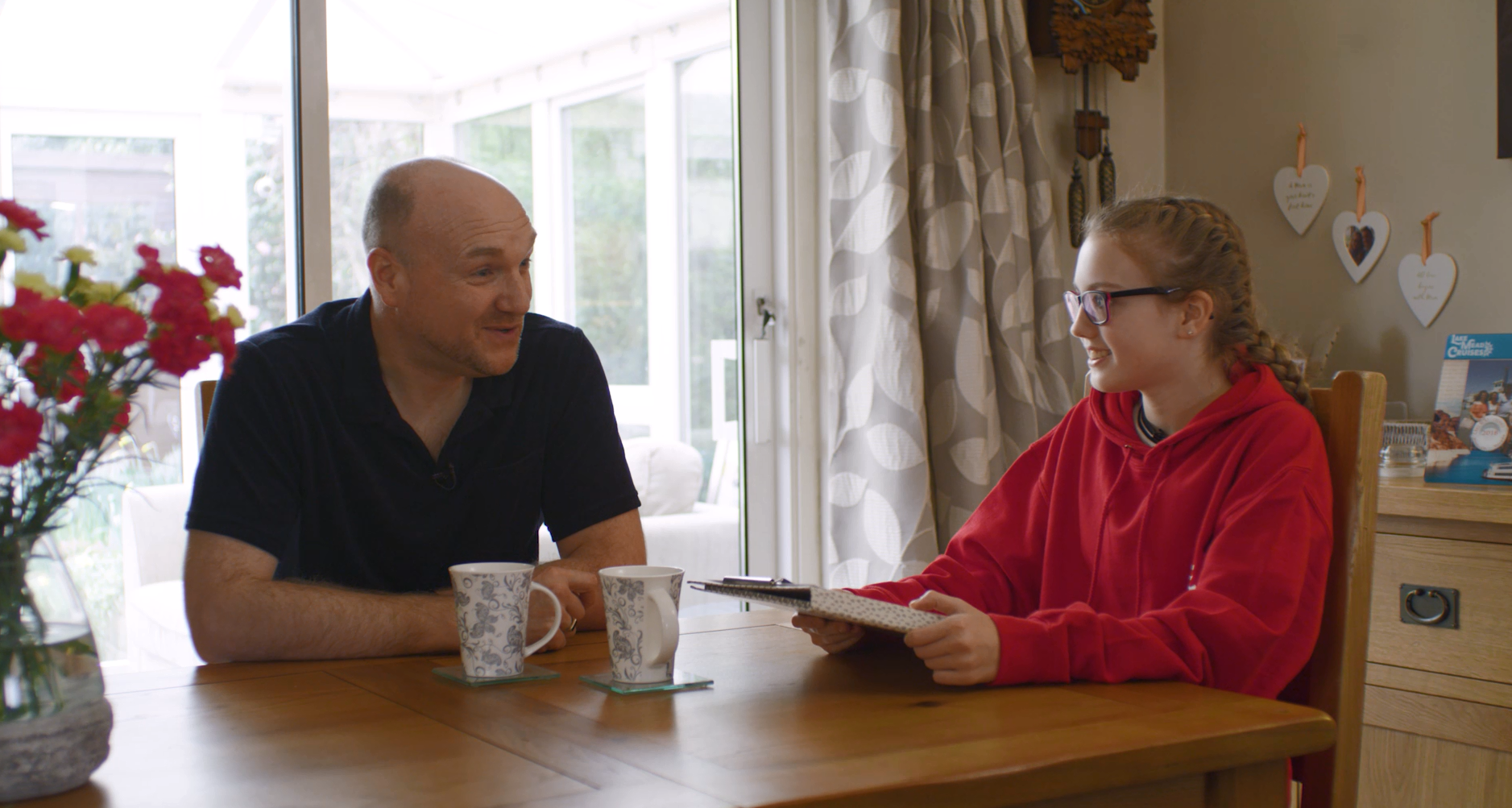 Bronze Award holder Carys – who interviews her proud dad in our welcome film for parents and carers – explains what her journey to Bronze involved.
Carys has been caring for parakeets, canaries and finches in an aviary for the Skills section of her DofE Award.
"I've grown up around birds," she says. "They're very trusting creatures and I enjoyed learning more about them for my DofE."
A feeling of pride
Carys had heard about the DofE through the Scouts, but it wasn't until she saw a DofE video in a school assembly that she signed up.
"A group of us decided to do it and our teacher is our DofE Leader," she explains. "For my Bronze, I did gymnastics and bird keeping and was a young leader at Guides. I'm doing my Silver at the moment and I've carried on with my gym training and looking after the birds. For the Volunteering section, I now help out at my local Cubs group, as well as at school plays and in the school garden."
It was the expedition for her Bronze DofE – a group hike near the River Tame in Cheshire – that Carys found the most challenging.
"The first few hours were OK but it was quite hilly and it got too hot and then we ended up going the wrong way. There were a few tears!," she admits. "When we felt like giving up, we all linked arms and sang songs to keep us going. I was really proud that we finished the hike."
In the spotlight
Carys acknowledges how much her DofE Leader does for her group, from sorting out transport to lending backpacks, shoes and other gear.
"She's always really positive and if you can't get hold of something you need for your DofE, she'll try to get it for you."
Carys also notes how much her parents have done to help – giving her lifts, buying camping equipment and providing advice. In fact, Carys and her dad recently took part in a short film to promote the DofE and inspire other families.
"My Leader mentioned that the DofE was looking for people to take part in a film so I sent a short audition video," she says. "They came to our school and filmed a group of us on a walk and doing some gardening. I also got the chance to interview my dad and find out what he thinks of the DofE. I really enjoyed doing it."
Building resilience
As Carys' dad points out, the DofE has given her a different outlook on life.
"It has helped Carys to become more confident and given her a good basis for her future life and career," he comments. "The cost to us has been negligible – it's a really good programme."
"DofE is about building yourself as a person," adds Carys. "I've learned how to work in a team and to not give up when things get difficult. Plus my Award will look really good on my CV."
From the aviary to the trampoline, the Cubs to the community garden, Carys' DofE is certainly keeping her busy. Once she has her Silver DofE Award under her belt, she plans to move on to Gold. Her message for other young people?
"Definitely go for it. I want to do mine again and again. It's such a fun experience, you learn loads of new things and you make really good friends."