Hussein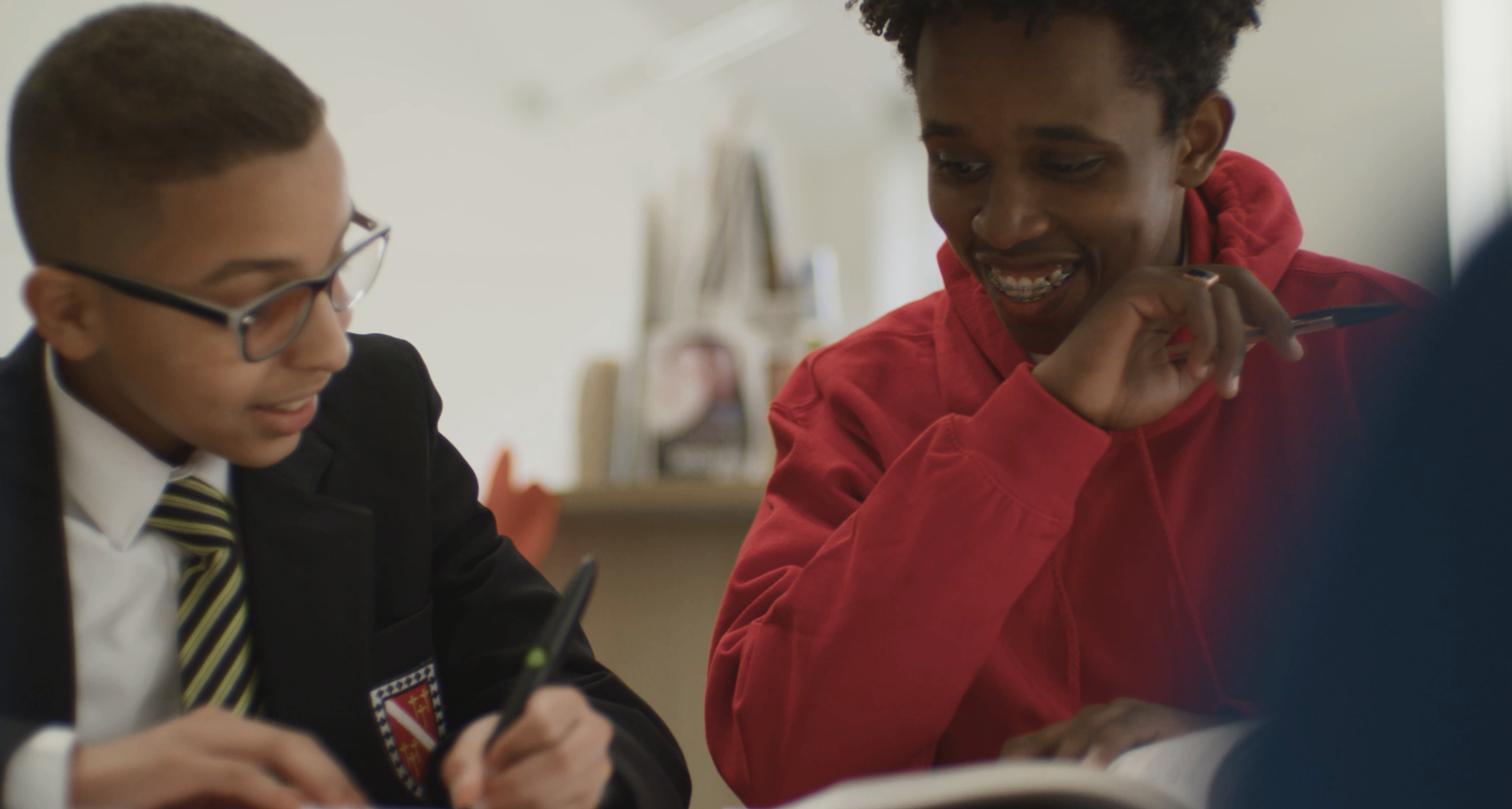 Hussein shows viewers what doing a Silver DofE programme involves in our recruitment film. Here he explains where his DofE has taken him so far.
Teamwork! That's the main thing 17-year-old Hussein from Birmingham has taken away from his DofE.
From playing football to fundraising for Unicef to completing a hike, it's been about working with and supporting other people.
Learning curve
Hussein and a group of his friends signed up for the DofE through his school. He has achieved his Bronze Award and is currently working towards Silver.
"My Bronze was a big learning process. We had to find time when all of us were free to do our activities and had to figure out how to get the work done and have fun at the same time," says Hussein. "We got better at time management as we went along."
Hussein's DofE programme for Bronze included rock climbing, food hygiene and helping younger students to read. For his Silver, he is playing football and chess and volunteering as a fundraiser.
"I've learnt from my volunteering that helping other people gives you a different kind of reward. We organised a cake sale to raise money for Unicef and smashed our target!"
Broadening horizons
"Living in a city, it can be difficult to do stuff outdoors," comments Hussein. "I thought the DofE would be a great opportunity for me and my friends to do something different."
For his Bronze expedition, Hussein's DofE group took part in a two-day hike in Worcestershire.
"We got absolutely lost and ran out of food – we had to survive on a stale baguette! But, in those moments of pressure, we all supported each other. I realised that, when you're working with other people, everyone's opinion has a value. It's good to see the world from someone else's point of view and make decisions as a team."
Hussein points out that his DofE Leader was particularly helpful during his expedition training and kept everyone motivated.
"You're only as strong as the weakest member of your team," he adds. "We really had to work together on that walk."
Open to everyone
For Hussein, the DofE has been an extremely positive experience and he wishes more young people could get involved.
"I was lucky that my school runs the DofE but I've got lots of friends in other areas who never got the chance to do it. It's open to everyone so it would be great to see more people doing it."
To help inspire other teenagers, Hussein has recently taken part in a DofE film.
"I couldn't have done my DofE without the support of my teachers and it was one of them who suggested I get involved with the film. The crew came to my school and filmed me in the kitchen and playing football. It was great… except when I took a shot at goal and almost broke the camera!"
Hussein's DofE experiences are certainly varied but one thing is clear: he has enjoyed every moment.
"The most important thing I've learned is that if you keep doing the same things, it can be difficult to see other people's viewpoints. You can get stuck in your own ways. DofE has given me the opportunity to work in a team, learn new stuff and get outdoors. I'd say to anyone who is thinking of doing it: there's no harm in trying.