Evangeline's Story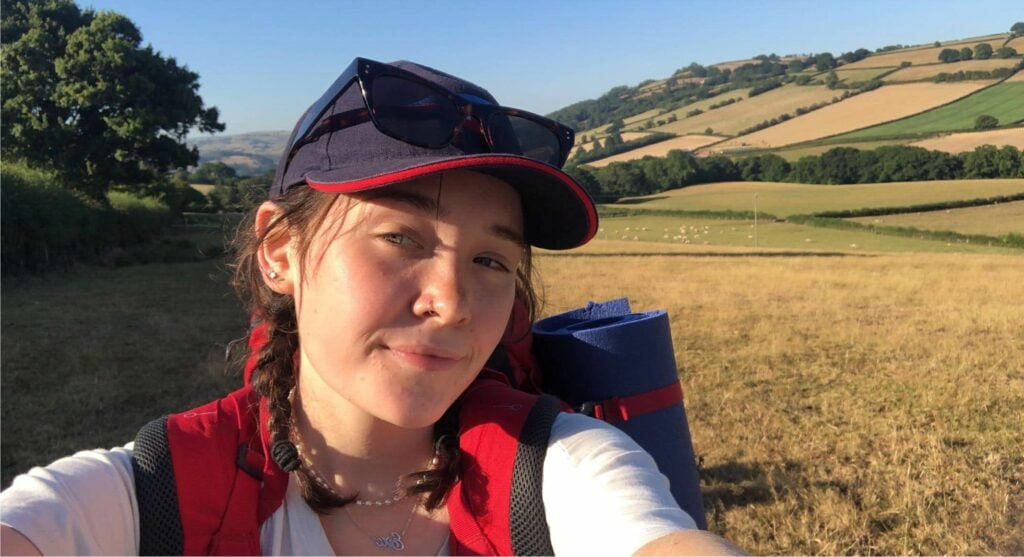 UK Youth Ambassador Evangeline loves the outdoors and was intrigued by the thought of learning new things so felt very disappointed to find she couldn't do DofE through school. However, determined, she managed to find a local youth group that ran the Awards and has never looked back.
"I was desperate to do DofE but didn't get in through school which left me disheartened. I love outdoors, nature, there are so many positive benefits, I love camping and was also intrigued by the idea of learning new things. I asked around and found someone on my road who was running the Awards through The Stonehouse Gang Youth Group and I was so happy! I encouraged a few friends to come with me and then met so many new people through the group so I consider not doing DofE through school a blessing in disguise now."
"I like helping out in my community so volunteering appealed to me. For my Silver Volunteering section I walked my neighbours' dog three times a week through lockdown. They are visually impaired and have a guide dog and it was good for her to get off her lead and have exercise she doesn't get when guiding. It was also good for the family to have time with their children and not worry about the dog."
"DofE has inspired me from wanting to do PE at University to wanting to study International development. I'm interested in activism, poverty and healthy injustice, how to make the world a fairer place and DofE is what got me into Volunteering and understanding the importance of helping in your community. I'm drawn to help particularly homeless people and I always try to do something, even if it's just a conversation with someone."
It was through Evie's DofE programme that she learnt about the Youth Ambassador Programme and wants to use the programme as a platform to advocate for sustainability, which she is really passionate about.
"I'm keen to talk about climate change because it isn't discussed enough and it will be our generation that's left with these problems. I feel the Government and society need to be doing so much more to help reduce carbon emissions. I've been fortunate to travel to places like Norway where they are so far ahead of the UK with recycling centres and programmes. I'd love to set up a recycling centre for items you can't throw in the bin. Having this DofE platform is an amazing opportunity to advocate for being more sustainable."
"I'd also like our politicians to communicate more with young people. It would be amazing if our MPs could meet with school children so we can really get our opinions across. I have friends who have incredible ideas on how to improve society, I'd love to have more of a voice. I want to know how I can make a change in society and leave a positive mark on this world and feel the ambassador role has given me a chance to do that."
Meet our 2022-23 UK Youth Ambassadors here.