How to: find free DofE activities
If you're wondering what to do for your DofE sectional activities, we've put together a list of options that are completely free and can be done safely whilst following Government guidelines.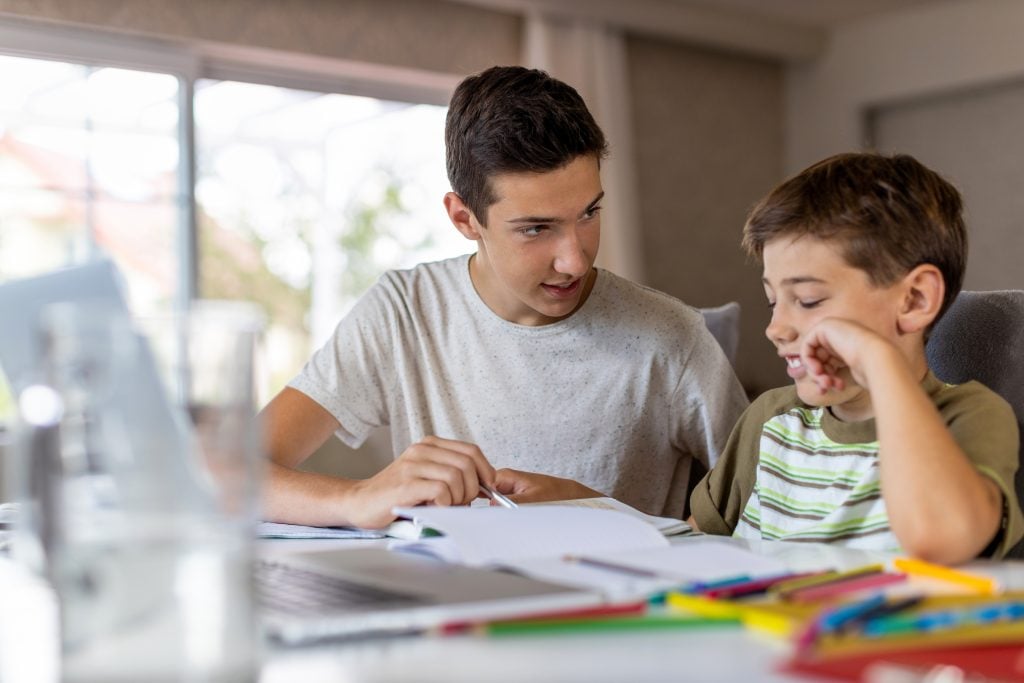 Volunteering
Collect for a foodbank – we all know that the COVID-19 outbreak has had a major impact on food poverty, and that foodbanks need donations now more than ever. You can let your neighbours and local community know that you will be collecting, and each week gather their contributions and make sure that they get to your local foodbank safely. Read Ben's story to find out how his food bank collections brought positivity to his community.  
Mentor your siblings – as part of our temporary programme flexibilities, you can now volunteer for family members. We would suggest coaching or mentoring a family member, particularly younger siblings, as an activity which can easily be structured and help meet the outcomes of the section. This could include:
– mentoring a younger sibling and helping them with their schoolwork or homework.
– coaching a sibling or another family member to learn an instrument or develop another skill.
– organising a sports session or arts and crafts session for someone you live with to participate in.
As with all DofE activities, to maintain the value and integrity of your Award, your Assessor can't be a family member. However, you can use your Volunteering section activity log to record what you have been doing, and you can also take pictures as evidence. We have some helpful advice for how to find an Assessor here – they can assess your activity remotely and don't have to watch you complete your volunteering in person.  
Physical
Walking – getting out and about and exploring your local area on foot is a great option for your Physical section and might also help you prepare for your expedition. If you have a fitness app like Strava then you can map your route and upload this as evidence to your eDofE account, but you can simply provide a log for your Assessor using your activity log if you would prefer, letting them know where you walked each week. Set yourself targets for how far you can walk and try exploring new footpaths in your local area.    
Fitness challenge – your Physical section is a great opportunity to set yourself a challenge – do you want to be able to plank for three minutes, or do 50 burpees? Don't forget that you can space your hour a week of activity across all seven days if you want to. Your challenge might be more achievable if you do three sessions of 20 minutes throughout the week rather than one hour block. Set yourself a clear goal, get your activity approved by your DofE Leader before you start and then keep a diary of your progress. At the end of your section you can send a video or picture to your Assessor to show that you have reached your goal.   
Skills
Reading – books and stories can be a wonderful shared experience; being able to recommend a good read or share something that has had an impact on you are great ways to connect with others and can lead to fascinating conversations. Reading and then writing book reviews for the Skills section of your DofE can help you develop methods to give your honest and detailed thoughts about what you read and also help other people find new books that are right for them. Book reviews are also a great opportunity to develop your knowledge of a particular genre or author.  
ln line with Government guidelines, most libraries are now open so you can borrow books for free. Lots of libraries also have audiobooks available to borrow as well.  
The Book Trust have some helpful advice on writing book reviews, and you could share your review with your DofE group, friends and family.  
Research your family – chat to your family about their memories and family stories and write up what you discover. Ask people if they have any old photos that they can share with you and illustrate your stories with pictures of family members past and present. Not only will you learn more about your own history, but you will also create a valuable resource for future generations of your family.
For more ideas of things to do for your sections, make sure that you check out our activity ideas list.   
As part of our temporary flexibilities you can now change section activities more than once, and time spent on your previous activities will still count towards completion. You'll still need to get approval from your DofE Leader for your new activity, and you'll need to upload an Assessor's Report for each activity onto your eDofE account. Read our temporary programme flexibilities to find out more.  
Remember, if you complete your Volunteering, Physical and Skills sections you'll receive  The DofE Certificate of Achievement to formally recognise your achievements at this extraordinary time.