Invest in apprentices to future-proof business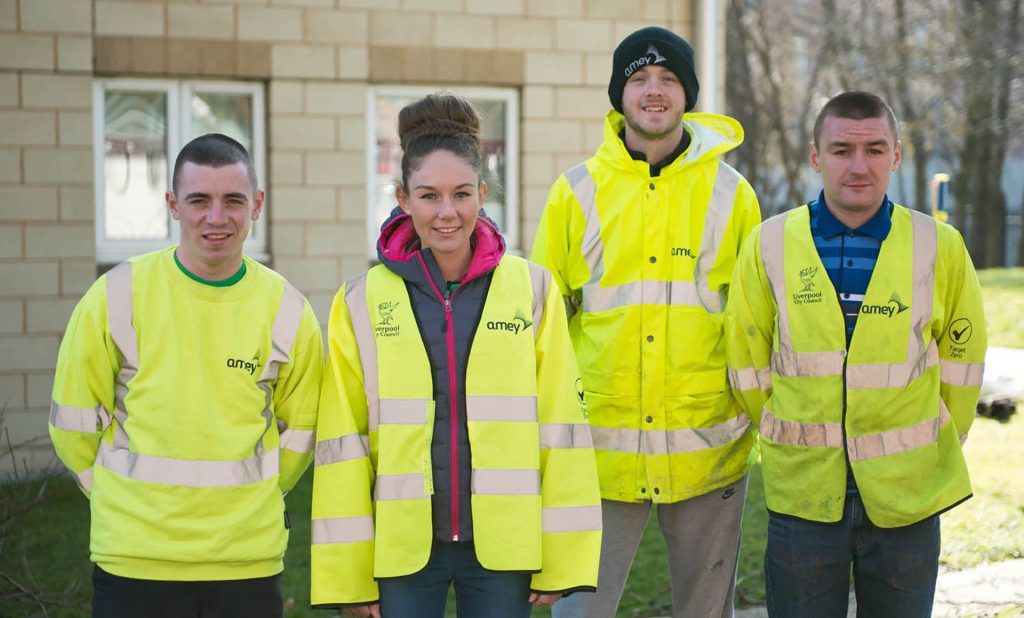 Invest in apprentices to future-proof business – Peter Westgarth
Throughout National Apprenticeship Week, politicians and business leaders voiced their commitment to apprenticeships, and noted how important they were to the UK's economy.
Amidst the celebration were headlines peppered with statistics about the drop in young people starting apprenticeships.
Government statistics released by the Department for Education last month showed there were 114,400 apprenticeship starts in England in the three months from August to October 2017, which was 49,800 fewer than a year earlier – a drop of 30%.
These figures prompted calls from members of the business community to rethink the Apprenticeship Levy, which aims to create three million apprenticeships by 2020.
Though there's doubt about whether this goal will be achieved or not, there's a resounding message here: the landscape of the country's job market is changing fast.
The rise of automation, thinking machines that are able to replace human tasks, and the reality of re-training to remain employable are all challenges the younger workforce faces.
To meet these challenges, Britain needs a diverse, robust workforce to keep industries thriving.
These messages are incredibly important for the success of our young people, who are preparing for life after school, and surveying what their futures hold.
We know most young people should expect to have more jobs in their lifetime than older generations, as well as work for longer. This makes more investment in their skillsets even more critical – in apprenticeship options, as well as arming them with the personal skills they will need to evolve with our changing world.
We need to prioritise the ability to communicate with others, to work as a team to resolve problems, and provide solutions.
These characteristics are vital to a productive, collaborative, and healthy work environment. They don't just help young workers, but are vital attributes of any organisation that aims to succeed.
Recognising the many benefits that wider personal development of the workforce brings to the business, a number of UK companies integrate DofE programmes into their apprenticeships to complement technical training.
Through our 'DofE Business' programme, companies such as Amey, British Gas, DFS and Heathrow are giving young people the opportunity to develop their confidence and resilience.
The results shine through as young people in customer facing roles learn how to be adaptable; enabling them to tackle different situations they come across day to day in their work.
After running the programme for over a decade, British Gas, the first UK company to introduce the DofE into its apprenticeship engineering training programme in 2006, has seen the tangible benefits it brings to the business.
Internal research has found that those employees who have achieved their Gold Award had fewer complaints and more customer referrals.
A survey we commissioned recently proved that it is 'soft' skills that are increasingly desired by employers: 95% of employers surveyed regard them as equally or more important than academic achievements and 98% would urge young people to invest more time in enhancing them.
What's more, 9 in 10 employers told us that young people with soft skills progress faster in the workplace.
Understandably, employers want to take on candidates who will be productive for the workplace from the word 'go'.
What's needed is time to develop and gain experience outside of a classroom environment when they're in education. Giving young people the opportunity to take part in extracurricular activities and volunteering, allows them to become well-rounded individuals and enhance their employability.
At the DofE, we believe in young people. We also believe in helping them to prepare themselves for whatever they face in life and work.
By working alongside businesses that share this ethos as they train up their apprentices we believe we are at the forefront of a cultural change – one where apprenticeships are seen as a valuable route into a successful career, and where young people have access to a range of programmes that help them develop.
Our partnerships are not about ticking boxes; they're about making a real, long-term difference to businesses and their employees. You can join other passionate businesses from a broad range of sectors and see how you can make a real impact; not only on young lives, but on the future of the UK. Click here to get in touch with Caroline Glen, our Head of Partnerships.
Article: Apprenticeships: Eight things you need to know, BBC News