"DofE is a lot more than just walking" – Josh achieved DofE as part of an apprenticeship and learned skills for work and life.
Josh Pavey is an apprentice cable jointer at UK Power Networks, which delivers electricity to 8.3m homes and businesses across London, the East and South East. UK Power Networks joined the DofE in June 2016 as a Supporting Partner. Every UKPN apprentice participates in Gold DofE – the first group of 15 began their apprenticeships and DofE journey in September 2016.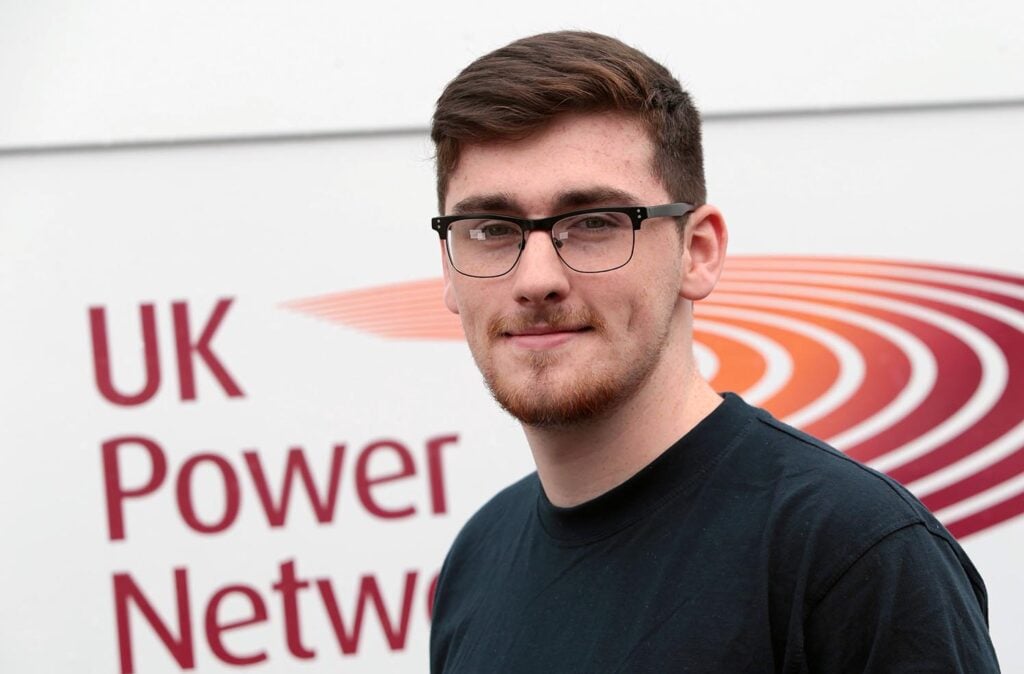 Why did you want to do an apprenticeship?
I went to college and completed my A levels. I thought I might like to be a lawyer, so went to university. However, it wasn't for me, and I left after the first semester. I began exploring apprenticeship opportunities. My dad works at UK Power Networks and sent me some information on their apprentice programme. I researched it, and it seemed like a great opportunity. It's all been uphill since then!
I'm currently in my third and final year of the cable jointer apprenticeship. Once I've completed the training, I will be a qualified cable jointer, and, on the way, I will get a City and Guilds electrical engineering certificate. The great thing about the apprenticeship is the opportunity to get more qualifications which my company will fund. So, you don't have to stop studying and learning when you finish the apprenticeship programme.
I've learned a lot, and it's been a lot of fun so far – the company is excellent to work for.
What has been the best thing about doing DofE?
When I found out we would be working towards our Gold DofE Award as part of the apprenticeship; I was quite nervous. Once we got started, though, it flew by and didn't feel like hard work at all.
For my Physical section, I started by playing football. However, lockdown restrictions meant I needed to work out a different way to complete this section. I started playing table tennis with my dad and going out on runs. It was great having something to motivate me to stay active during lockdown. It also helped my dad as we played table tennis together. We even bought ourselves a table tennis table. We had started just playing on a little homemade one. Now, months later, we still play all the time.
I also loved the residential, which took place before covid in the first month of my apprenticeship. All the apprentices went to the Peak District, and we did loads of team-building activities. It was probably one of the best weeks I've ever had.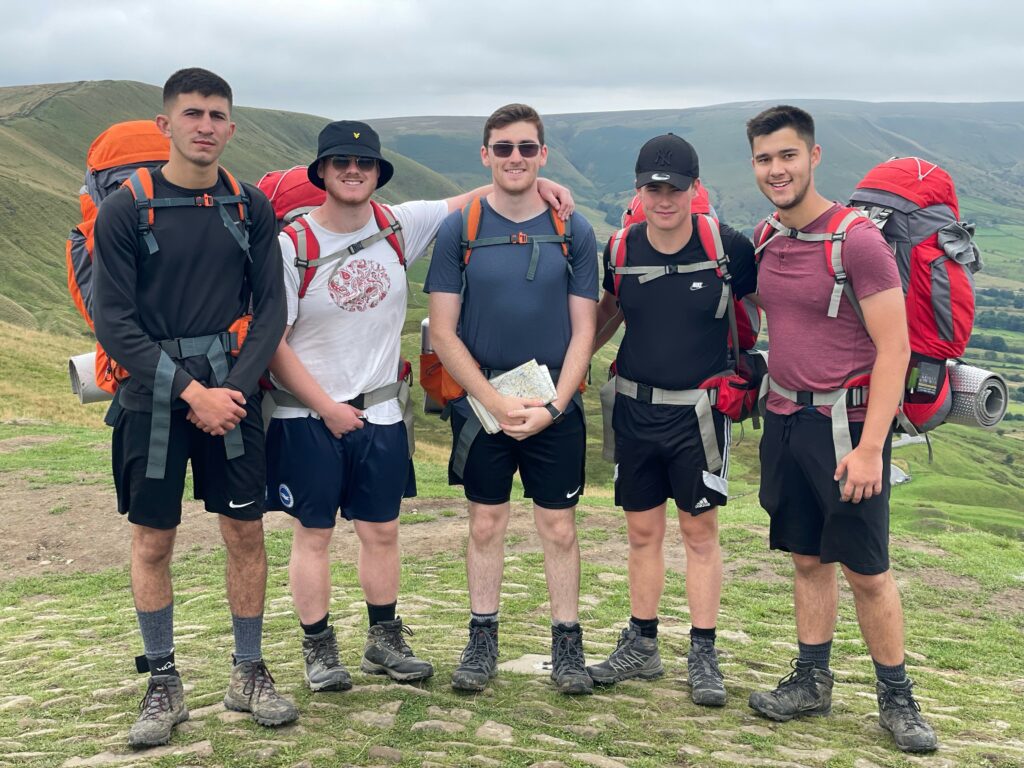 Did you face any challenges?
It was hard because my apprenticeship and DofE were disrupted due to covid. We were able to work around it, but we had to learn to adapt. Our practice expedition and qualifying expedition took place quite far apart, so we had to do a refresher on the key things like navigation. The expedition itself was definitely a challenge. We learned a lot from our practice expedition and made sure we were ready for the real thing. It was challenging walking with the backpack on. You'd be at the bottom of the hill looking up, thinking, 'I'm not going to be able to get up this', but your feet just keep walking, and next thing, you're at the top. We got great weather, though, and it was great being out all day every day having a laugh – we made our own fun of it. There were moments we struggled, but it would be one of us, and the three other people on the team would lift you up. So, you got that real team mentality.
How has doing DofE helped you in your job?
There is loads about the DofE that I can transfer into my work life – I'm really glad I have done it.
I'm outdoors almost every single day in my job, so having that outdoor experience where you're in not nice conditions helped prepare me for work. I'm out in muddy holes daily, and completing the expedition means I know I'm prepared for that.
Also, we work in teams of two or three, so having worked as a team in DofE, I can put all those skills to use. We all took turns leading during the expedition, which helps massively in the workplace because it builds your confidence. You also have brilliant stories to tell! I have been endlessly telling stories about it.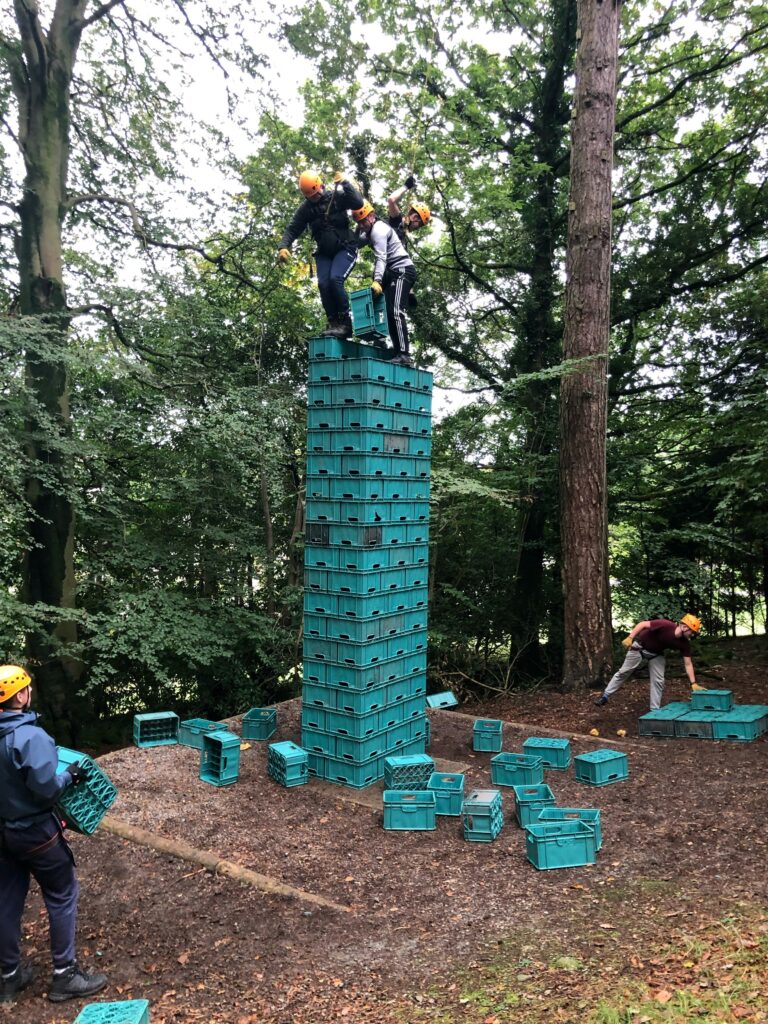 Would you recommend an apprenticeship with DofE?
I absolutely would recommend it, as hard as it sounds and is at times, it is worth it once you achieve your Award. You look back, and even those who struggled the most said they were grateful they'd done it. You feel like you've achieved something. It's a lot more than just walking – you're helping other people, and you're helping yourself get fitter and learn new skills. I struggled so much during the practice expedition, but that motivated me to get myself into better shape for the final one. I've kept going from there, and I've not stopped. I'm keeping up my running and table tennis, and I still walk my neighbour's dog, which was my volunteering. It's been a great experience. I'd 100% recommend it.