Seven ways to save for your DofE expedition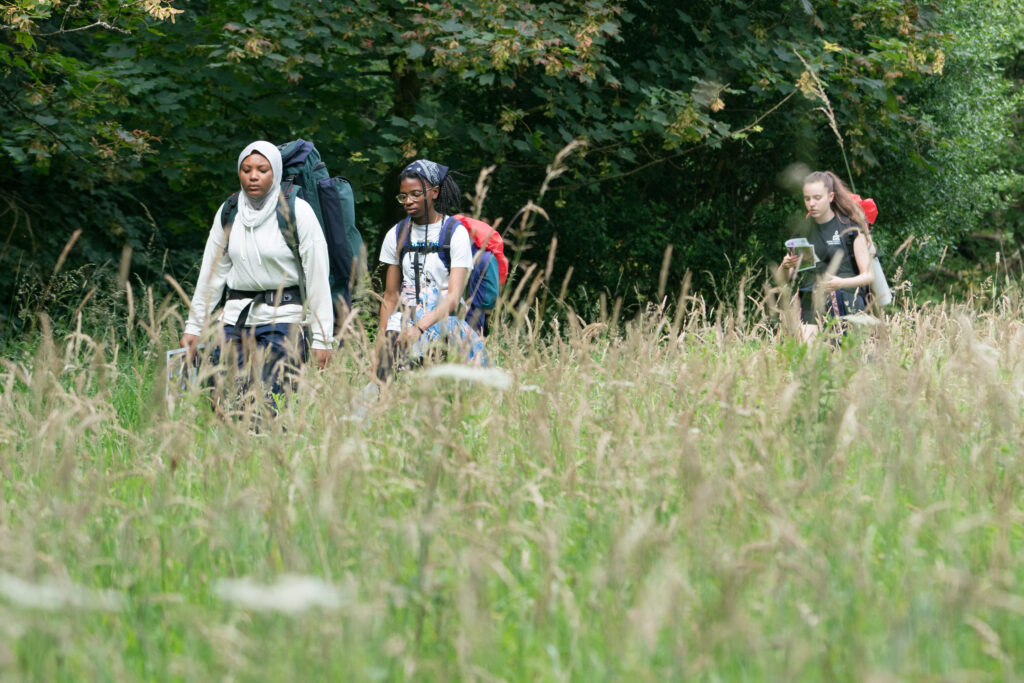 Ensuring that the DofE expedition is accessible for each and every young person is really important to us – and, in the current climate, we know you want to make savings wherever possible.
The DofE Expedition Kit List is full of items we suggest for a DofE expedition, from walking boots to water bottles. The most important thing is that this is just a guide and not a requirement. It also means that some of the items on the Kit List might not be relevant for your specific expedition. Read our seven ways to save for your expedition.
1. Shop your own home first
You might already have some of the items you need in your own home, like suncream, water bottles, a torch or even a waterproof jacket. Look deep in your wardrobes – why not have a clear out and sell some of your old clothes to make money for new ones? We recommend the technical clothing, but this can easily be substituted for loose-fitting long sleeve tops, or long lightweight trousers. But try to avoid jeans and cotton, as these don't dry quickly and could chafe!
2. Sharing is caring
Talk to your DofE group to see if there are some things you can share between you. Some teammates might have multiple items at home, like two waterproof jackets and be happy to lend them to you. It's also worth speaking to your DofE Leader, as sometimes they will have a kit store where you could borrow bigger items like rucksacks or tents. You may also have older siblings or friends who have already done their DofE so it could be worth asking them if they can lend you any of theirs?
3. Buy second-hand and only what you need
Online marketplaces or charity shops can have good-quality clothing – not only is it good for the planet, but good for your bank balance too! Search around for the items you are looking for first. Remember, even if it seems like a good deal – it's only a good deal if you needed it in the first place! Depending on when your expedition is, you can get away with fewer items (but check with your Leader first). In the middle of summer, it's unlikely you'll need a fleece, but you still might need a waterproof in case it rains!
4. Buying new
Make your purchases wisely. If you're thinking of going travelling in the future, find a rucksack that can double up for your travels. Or look at a new pair of boots as an investment – they are much better for your feet, and you can squeeze in more family walks, or walks with the dog. To make the most of your socks, and make your money go further, buy one pair of outer walking socks and two pairs of liners. You can take off your socks as soon as you get to camp to let the fresh air get to them.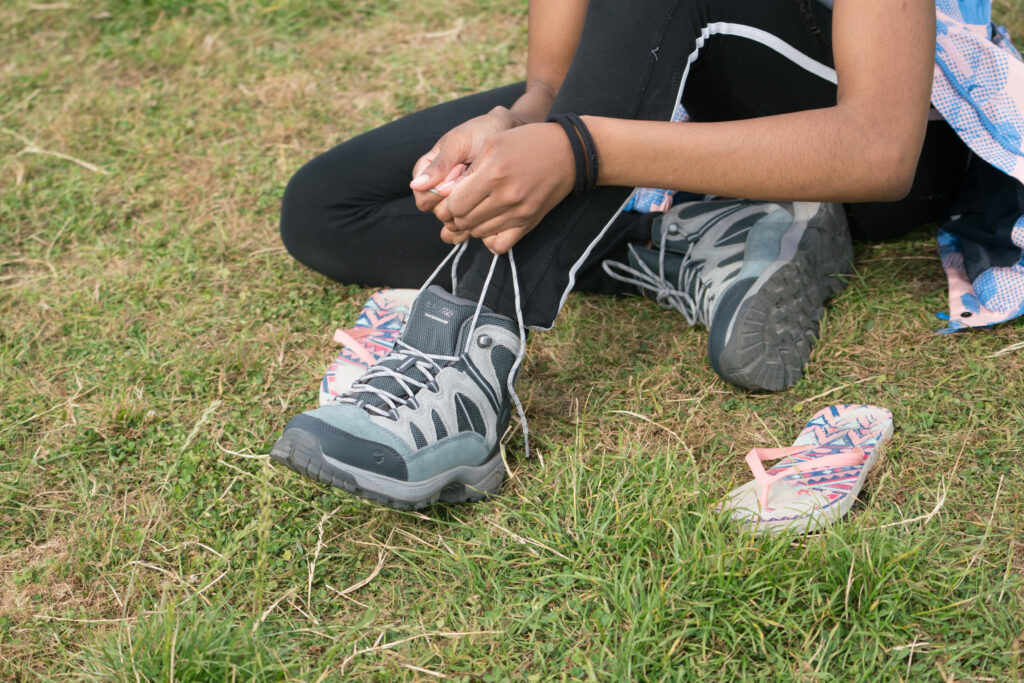 5. Shop the sales
There are lots of sales throughout the year, so if you know your expedition is in the next year or so, shop early in the sales to spread out the cost of your kit. Some things can be bought further in advance, like rucksacks or camping equipment. Buying boots in the sales could be a good idea as they will still be as good quality as the latest season and you have plenty of time to wear them in.
6. Maintain your kit
Make sure you take good care of the kit by using the right products and ensuring it's dry before being put away. Your kit will last much longer and could then be used for future expeditions, camping trips, or even passed down or lent to others. If you notice any damage, investigate getting it repaired before using it again. A small rip or tear can be much cheaper to repair than buying new.
Don't wash your waterproofs with normal washing powder – this can damage your kit and make it less effective. Use a specialist waterproofing solution such as Nikwax Tech Wash (DofE partner) and make sure to keep your kit well organised. If everything is in correct storage and kept together, it's less likely something will get lost or damaged before the kit needs to be used again.
7. Use your DofE Card
Don't forget that your DofE Card can save you at least 10% at our recommended retailers. It even works on some sale items which can be really helpful when it comes to purchasing new kit.