Bridging the gap between education and employment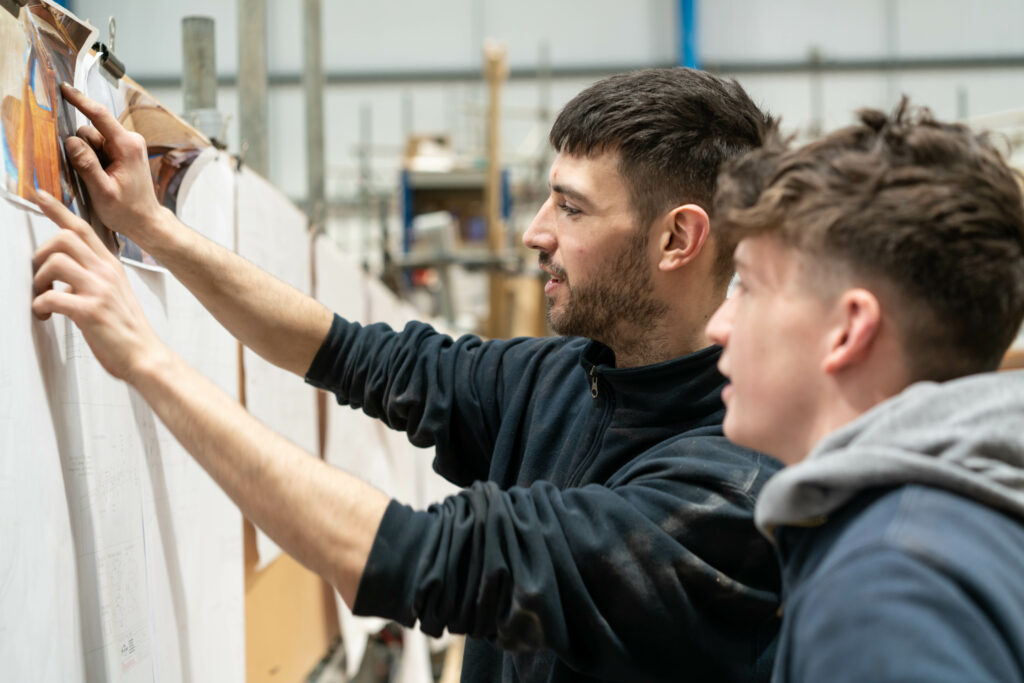 Achieving a DofE Award gives you so much more than just memories; the skills you learn along the way are valuable assets and not only help in your everyday life but are also impressive to potential employers. 
Moving on from education to employment can seem daunting but we're here to help you bridge that gap. Young people are the future and we want you to achieve the brightest future possible with resources and opportunities that allows you to reach your fullest potential. 
During #NationalCareersWeek we spoke to employers and young people starting out in their careers to ask them their best tips and advice when applying for roles. 
Taking the first step
"When I started my job as Marketing Assistant at DofE a few months ago it was the first major step in my career journey. After graduating from university in 2021 I had no idea what direction I wanted to go in, but starting at DofE has helped me to realise my potential. I've already learned so much and gained so many new skills that will be invaluable throughout my career, the team I have around me are so supportive and have really helped me find my footing in the new role. When I started my Bronze DofE nine years ago, I would never have imagined the skills I learned while doing my programme would come full circle and help me secure a marketing role in the DofE head office!"
 – Matthew – Marketing Assistant at DofE and Bronze Award holder 
Starting your career – advice from NHS 
During their programme, DofE participants discover they love getting involved and making a difference to their communities, in some cases this passion can shape their future. Making a difference is something that's at the heart of a nursing career in the NHS. In fact, it's a career that can be life-changing – both for you and for the patients you treat. Here's why you might consider nursing and some first steps you can take to get there.
The most common route into the NHS is to complete a nursing degree, but there are other routes available like nursing apprenticeship degrees and nursing associate roles. There's great financial support, and as a nursing student you receive annual payments of at least £5,000 to help you in your studies. And you won't need to pay it back.
"A great thing about my role is that no day is the same. That's the beauty of nursing, it's one of the most creative and versatile roles out there. The shared strive for betterment makes it all so fulfilling – from both our patients and families to ourselves as Clinicians."
 – Siraad Ismail, Lead Nurse (CAMHS)
Thinking about nursing? Find out which type of nursing best suits your skillset with this quiz. For even more tips and advice from NHS, check out our Early Careers hub.
Being an apprentice 
"I am really enjoying completing my HR Support apprenticeship at the DofE. I was nervous about starting an apprenticeship and a new role at the same time as it was all completely new to me. However, with the support from my manager, my team, and the rest of the organisation, I am now confidently completing the apprenticeship. I have a day a week to work on activities and assignments set by my provider and for the rest of the week I have the support from my team to complete tasks that help me to develop skills and confidence in my role. I am so grateful for the help and encouragement from everyone at the DofE whilst I complete my apprenticeship and couldn't recommend this more for anyone else who is looking to gain their qualification early on in their career."
 – Shelley, HR Apprentice at DofE
Learning and earning with PwC 
Henry is a Senior Associate who originally joined PwC's Private Business team as a higher apprentice in 2019, before moving permanently to their Deals Tax team at the start of 2021, allowing him to broaden his knowledge and build on his existing experiences. When Henry first joined the firm in 2019, he studied for and completed the Association of Taxation Technicians (ATT) qualification and has now moved on to study on the Associate Chartered Accountant (ACA) joint programme. Having had the opportunity to work towards both qualifications is something that Henry really values, and he's glad to be a career path that allows him to continuously upskill.
"My family's history is rooted in the agricultural industry, so working at a global firm in an office environment is very different from what I experienced when I was younger! Farming and agriculture is still something I'm passionate about though, and you can often find me at home in Gloucestershire, tending to my flock of sheep.
"I spoke to a Senior Manager in my team to discuss the option of flexible working, to balance my lambing commitments for a short time during the spring. My whole team was supportive, and we created a plan around how we could make it work for myself, the team and our clients.
"Last year, I was able to deliver important project work alongside the delivery of 15 new lambs. I worked remotely for two weeks and flexed my hours each day around the sheep.
"It's not often you can work for a market leading firm, study towards professional qualifications and also have a great work/life balance."
To read more about opportunities at PwC, check out our Early Careers hub.
Soft skills, responsibility, and confidence 
"Having completed all three levels of my DofE, it's definitely helped shape the person I am today. With countless skills learnt through completing each Award, it's equipped me not only with transferable skills, but with the mindset that I am able to achieve what I want. Through expedition award presentation evenings, I learnt how to present and communicate points effectively; through volunteering at local charity shops and libraries I've learnt the importance of taking initiative and a sense of responsibility, and through joining a drama academy on Saturday mornings, I learnt how to work cohesively as a group and find inner confidence to put myself forward for leading roles. These skills even helped land me my first marketing role at the DofE – a step onto the ladder for the marketing career I want to pursue."
 – Laura, Marketing Executive at DofE – Gold DofE Award Holder
The DofE provides you with skills that will stay with you throughout your life, and we want to make sure you build up as many skills as possible. Whenever you're ready to take the leap towards a brighter future, make sure you check out our free online resources, designed to help you put your best foot forward with employers. Whether you're looking to refine your CV, or you want to know more about preparing for interviews, we've got everything you need to succeed!
Find out more about our early careers' resources here, and even more tips and advice from employers here.