For the Oti sisters, DofE is all about enjoying the moment…
Tianna Oti was just 13 years old, and her sisters Portia and Sian just 9 and 7, when their mum suffered organ failure and was in a coma for weeks.  In an instant, Tianna left her care-free teenage life behind to become a carer for her two younger sisters.
It wasn't until she reached Sixth Form that Tianna felt she could carve out some time to do her DofE: "It was my time to be free. It was something I was working on just for me, improving my skills and just enjoying the time away."
Tianna won a scholarship for a three-week trip to India to help build a school: "It was physically draining, especially in the heat, but it made me feel good to be giving back to that community. It also humbled me, it makes you realise that your position isn't the worst. It really was the best experience of my life."
Over time all three sisters have stepped up to take on responsibility for the household and to help support their mum.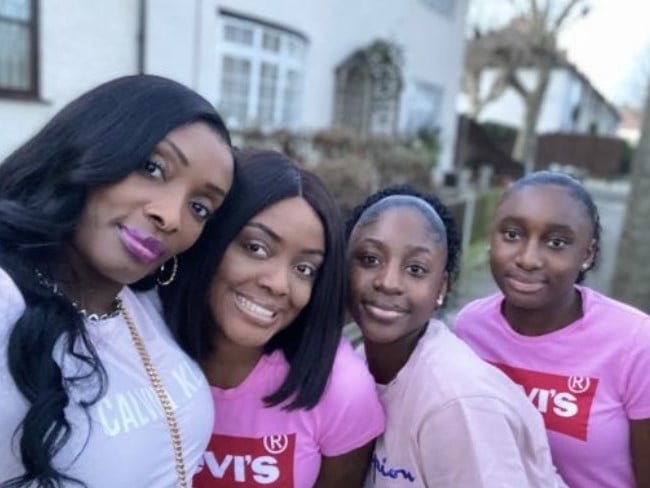 Portia Oti was a dancer from age three and not a fan of muddy shoes and camping. Having seen how much her sister Tianna had enjoyed doing her DofE, she realised it might be a good thing for her to do.
Whilst she enjoyed all the different parts of the Award, she admits she wasn't too keen on the idea of the expedition, however, it turned out to be her favourite part.  She loved mapping the routes: "Every checkpoint was a party for us when we realised we were going in the right direction!"
Portia says she's never looked back: "Not doing DofE would have been a lost opportunity. It taught me to never shut something down, to always give new things a chance." 
For the youngest Oti sister, Sian, volunteering as a tutor through their church was her highlight.  It gave her the chance to give back to the community. She found it uplifting to help other children and found it also helped her:
"I think DofE has been life changing for me in that it has given me different experiences. I used to be really shy, still am a little bit, but I'm more outgoing now, more open to trying different things. It really improved my confidence."
With two Silver and three Bronze Awards between them, the Oti sisters have definitely made the most of their DofE opportunities.  All three of them say it helped with their resilience and adaptability; that it has equipped them with a range of skills which have helped their education and careers.  But, perhaps most importantly, as Sian says:
"The DofE was a way to have time to myself, to get away from school and home and just escape outdoors, have fun with friends and enjoy the moment."
Tianna, Portia and Sian are currently taking part in DofE's #Doit4Youth challenge. Find out how you can get involved here.