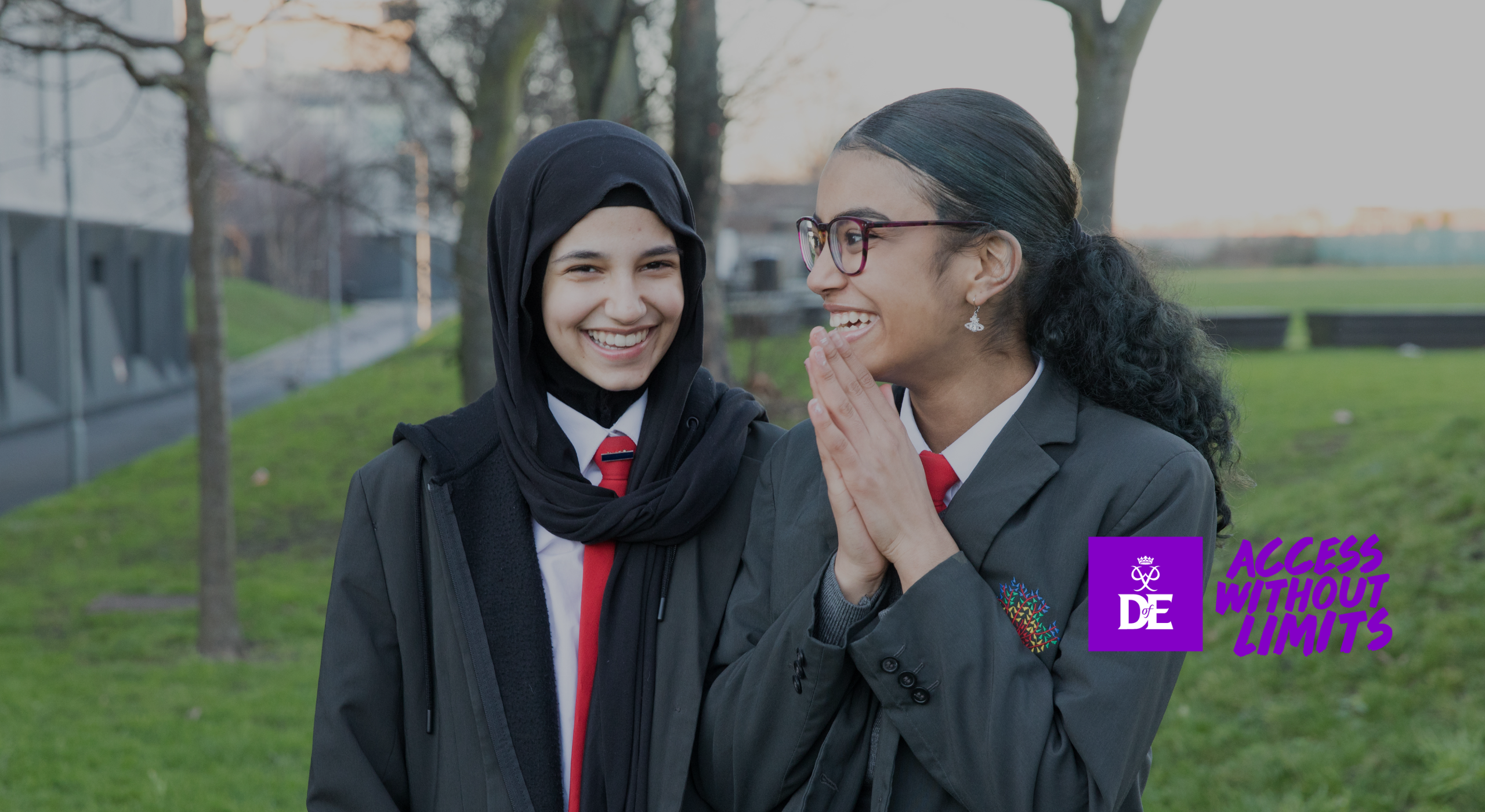 Access Without Limits – schools
Funding for schools.
Discover More
Our Access Without Limits schools funding working with the Department of Education and the Department for Digital, Culture, Media and Sport, is set to enable more young people living in the most deprived areas in England to access the DofE at school. To reach these young people, our objective is to engage and support schools struggling due to finance, or not currently delivering the DofE, to offer the Award. Read our Annual Statistics.
Grant recipients may also be asked to host visits from the DofE and the funder to see the projects taking place, to meet participants, to gain a better sense of the impact of the funding on marginalised young people, and to support case study and communications materials about the project.