Our Access Without Limits schools funding working with the Department for Education and the Department for Culture, Media and Sport, is set to enable more young people living in the most deprived areas in England to access the DofE at school. To reach these young people, our objective is to engage and support their schools to offer the award. 
We not only offer grant funding but support schools every step of the way. This includes working collaboratively to support training and to monitor the progress of the young people on their DofE journey.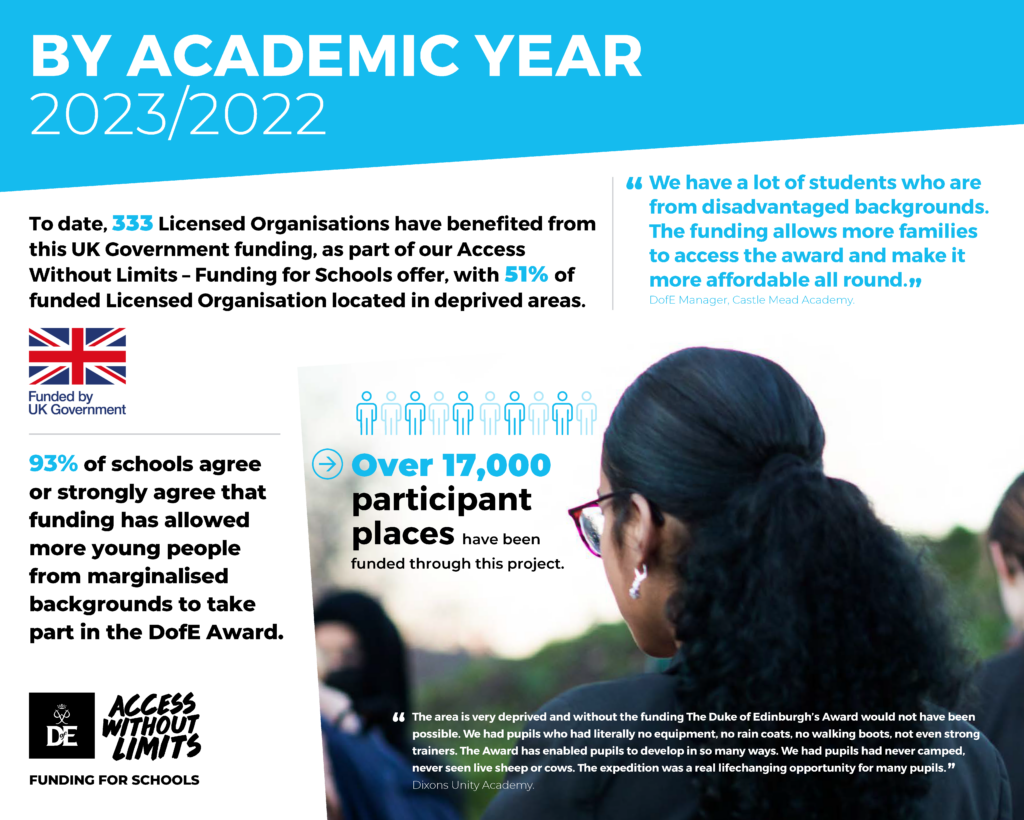 Grant recipients may also be asked to host visits from the DofE and the funder to see the projects taking place, to meet participants, to gain a better sense of the impact of the funding on marginalised young people, and to support case study and communications materials about the project.
How to apply:
Please get in touch with your local DofE office or contact us via email – [email protected].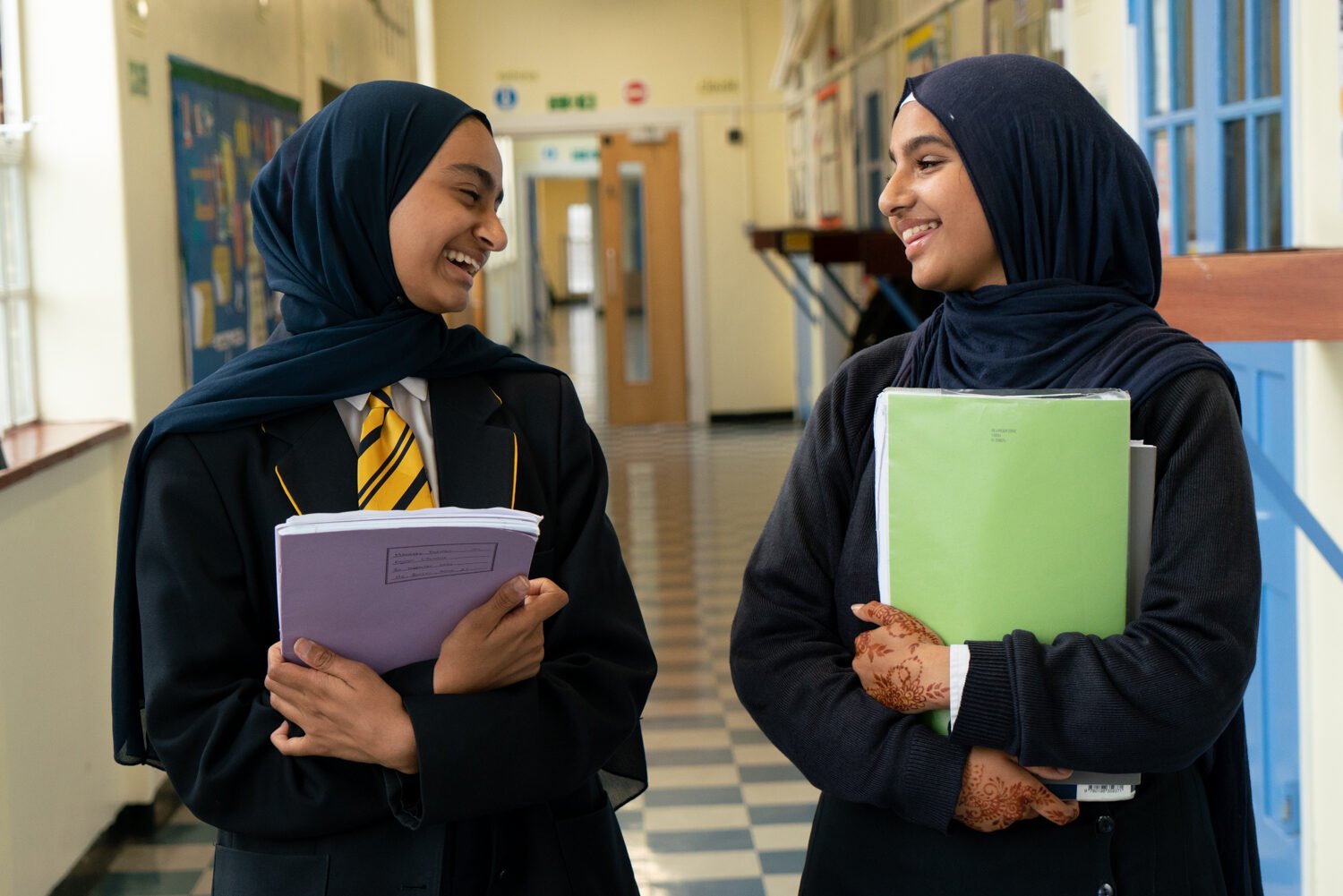 "We have a lot of students who are from disadvantaged backgrounds. The funding allows more families to access the award and make it more affordable all round."
DofE Manager
Castle Mead Academy
"Accessing the funding has allowed children of low income families, not eligible for FSMs to participate in an amazing opportunity. It has developed personal skills and self confidence that may not have been achievable in usual circumstances."
DofE Manager
Stewards Academy Trust
"Many of our students, including those who are not in receipt of free school meals, have not been outside the city. The expedition section in particular, was life changing for them. Students have also found many places to support in their community, and some are continuing to take part in the activities."
DofE Manager
Derby Cathedral School
"The funding has allowed us as a school to offer this at a very low cost in which this has added a relief for both the school, me as a manager and parents. I could have not done it without."
DofE Manager
Don Valley Academy
Read about DofE participants who have been positively impacted by the Access Without Limits Funding: