Celebrating Achievement / Dathlu Cyflawniad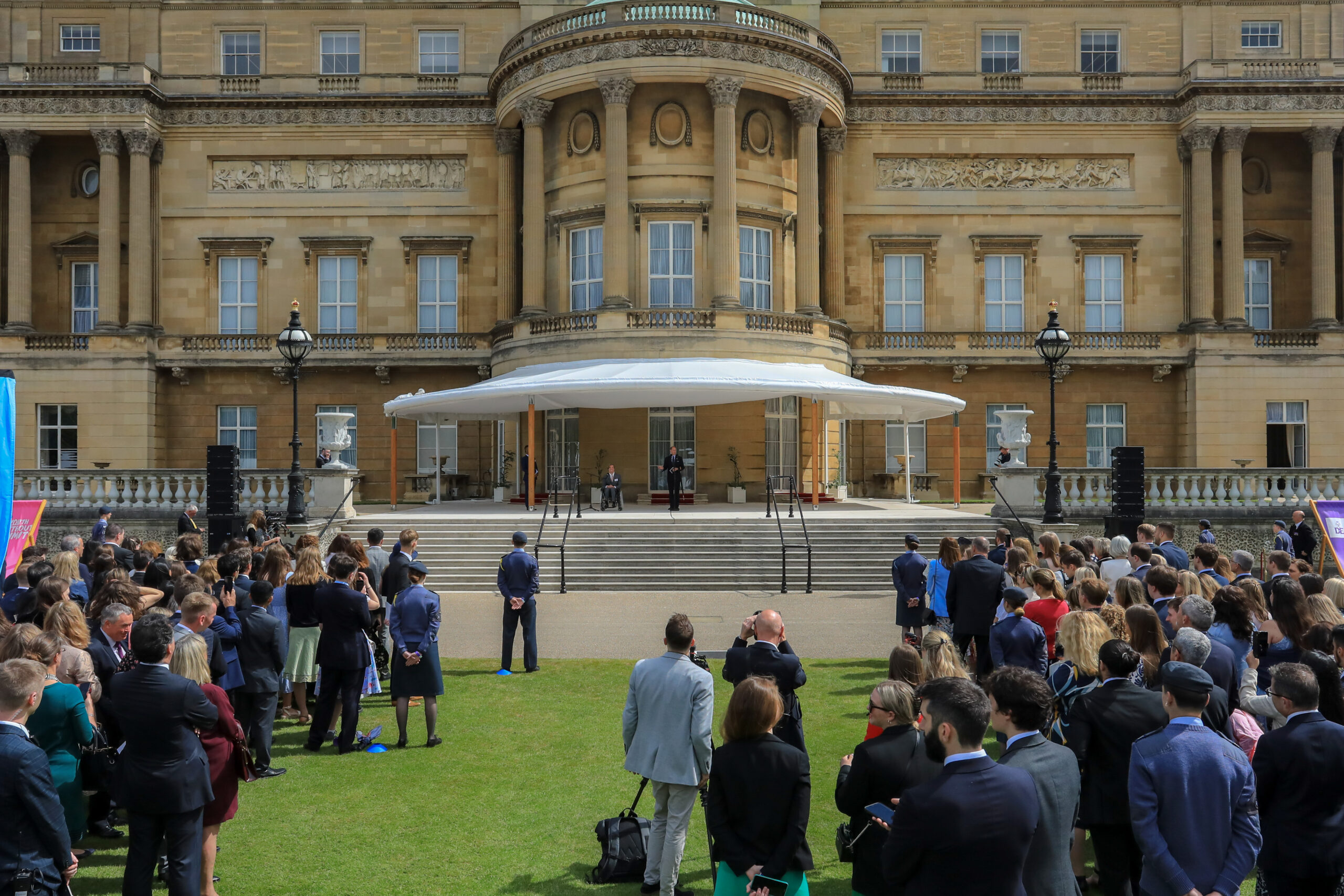 We're delighted to share with you our Celebrating Achievement toolkit which we've developed to help make your DofE celebration event one to remember! Click here to view the tool kit in English or here for Welsh.
The document is packed full of tips and ideas which covers everything from programme suggestions to timings, to some interactive activities and speech ideas (there's a long list) which we hope will help ensure that your event runs smoothly.
We've also secured some great video clips from our DofE Wales Ambassadors including some celebrities and sports people that you may recognise, members of the DofE Wales team and our wonderful DofE Cymru Ambassadors – lots more information on this in the booklet.  To secure the video clips and rolling slide deck you will need to complete a short form. We aim to get these to you within five days.
Don't forget to get in touch with your Operations Officer if you need any further support with your celebration event.
---
Rydym yn falch o rannu ein pecyn cymorth Dathlu Cyflawniad newydd gyda chi, a ddatblygwyd gennym i helpu i wneud eich dathliad digwyddiad DofE yn un i'w gofio!  Cliciwch yma i weld y pecyn cymorth yn Saesneg neu am y Gymraeg.
Mae'r ddogfen yn llawn awgrymiadau a syniadau sy'n ymdrin â phopeth o awgrymiadau ar gyfer y rhaglen i amseriadau, i weithgareddau rhyngweithio a syniadau ar areithiau (mae hi'n rhestr hir), a fydd, gobeithio, yn sicrhau bod eich digwyddiad yn rhedeg yn esmwyth.
Rydym hefyd wedi trefnu clipiau fideo gwych gan ein Llysgenhadon DofE Cymru gan gynnwys rhai enwogion a phobl chwaraeon sy'n gyfarwydd i chi efallai, aelodau o dîm DofE Cymru a'n Llysgenhadon DofE Cymru gwych – mae llawer mwy o wybodaeth am hyn yn y llyfryn.  I gael y clipiau fideo fideo a dec sleidiau treigl bydd angen i chi lenwi Ffurflen MS  Cais Clip Fideo – Dathlu Llwyddiant.  Caniatewch o leiaf 5 diwrnod i ni allu eu hanfon atoch.
Peidiwch ag anghofio cysylltu â'ch Swyddog Gweithrediadau os oes angen unrhyw gymorth pellach arnoch gyda'ch digwyddiad dathlu – https://www.dofe.org/notice-boards/wales/meet-the-team/