Welcome to the DofE in Scotland
Common programme issues
The DofE Scotland team has been reviewing eDofE over the last few weeks and has picked up some key programme issues. We hope below text clarifies some issues on:
Getting the right Assessor.
Activity in the wrong section.
Clarifying Volunteering activities.
Assessor – 'To maintain the integrity and value of Duke of Edinburgh's Awards, they must be independent. Therefore they cannot be a family member of the participant.' (DofE Handbook p20 para10)
Skill – 'While all sports require skill to play, this does not mean they can be used for the Skills section.' (DofE Handbook p58 para1)
Physical – For your physical activity you need to choose any sport, dance or fitness activity – in short, anything that requires a sustained level of energy and physical activity (does it get the heart rate going?). However, learning to be a coach in the same sport would be a Skills section activity, whilst being a volunteer coach counts for the Volunteering section.
Volunteering – 'It's about choosing to give time to do something useful, without getting paid for their time. (DofE Handbook p41 para5)
Pages 46 and 47 give examples of appropriate volunteering activities. It's about choosing to give time to help people, the community or society, the environment or animals. Your volunteering must not be done for a business but can be undertaken for a charity or not-for-profit organisation. Volunteering for a family member would not usually be permitted unless taking on a caring role.
Sign up for The Introduction to the DofE Course 04.05.19
The Introduction to the DofE training course will provide you with the information needed to be a DofE Leader and run DofE programmes within a centre. It will put the learning from e-induction into context in a practical way. It is suitable for new DofE Leaders as well as existing Leaders who want to improve their DofE knowledge and find out more about the positive impact their work is having on the young people they work with.
Date: 04.05.19
Venue: DofE Scotland Office, Rosebery House, Edinburgh
Price: £100.00 ( £60 for Licensed Organisation members)
Apply: https://edofe.org/Training/PublicCourseDetails?courseDetailId=wRrVe4wTkubCnQ%3D%3D
The DofE Diamond fund

DofE Diamond fund at Levenmouth Academy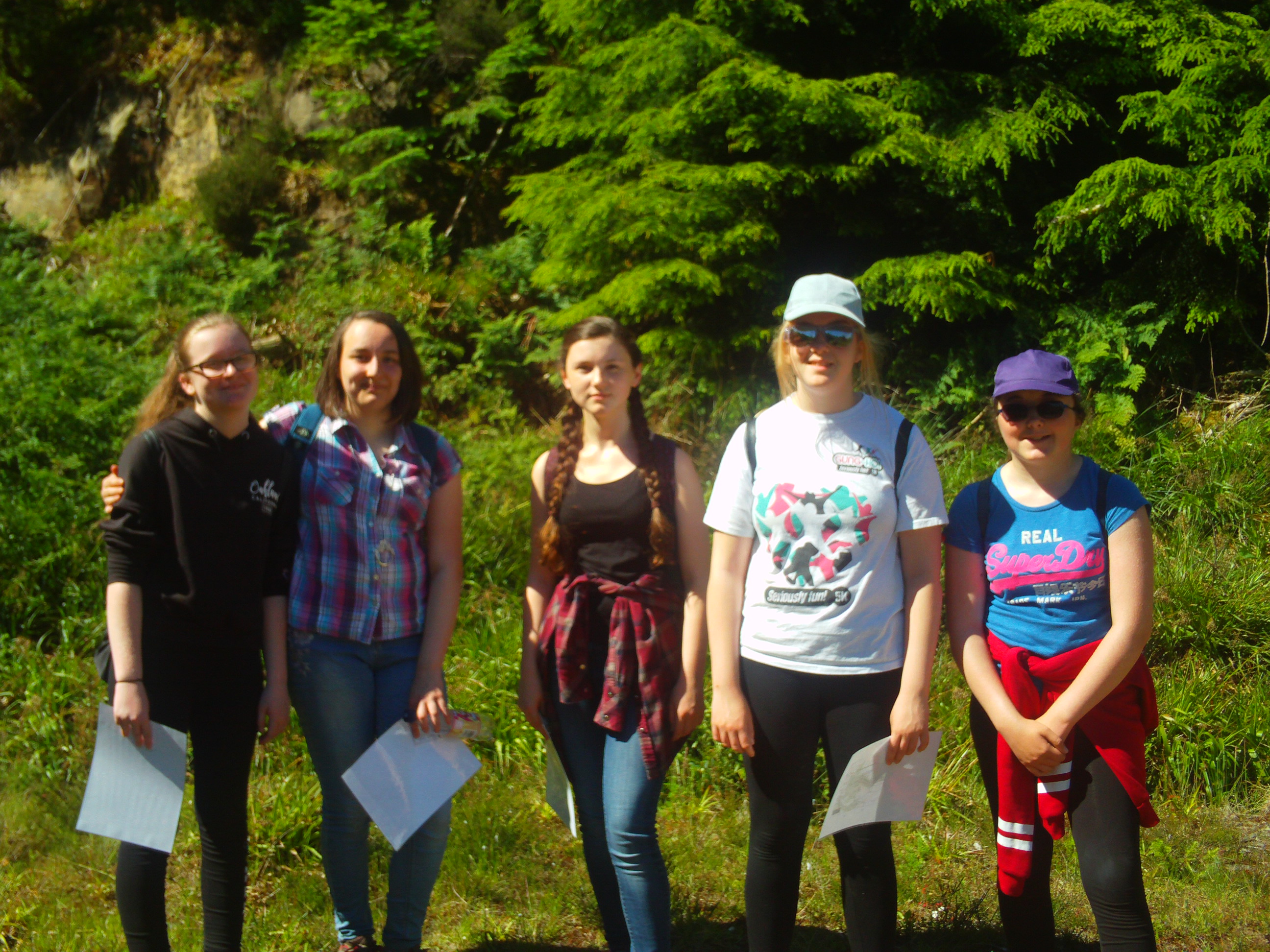 Greenwood Academy overcoming cost barriers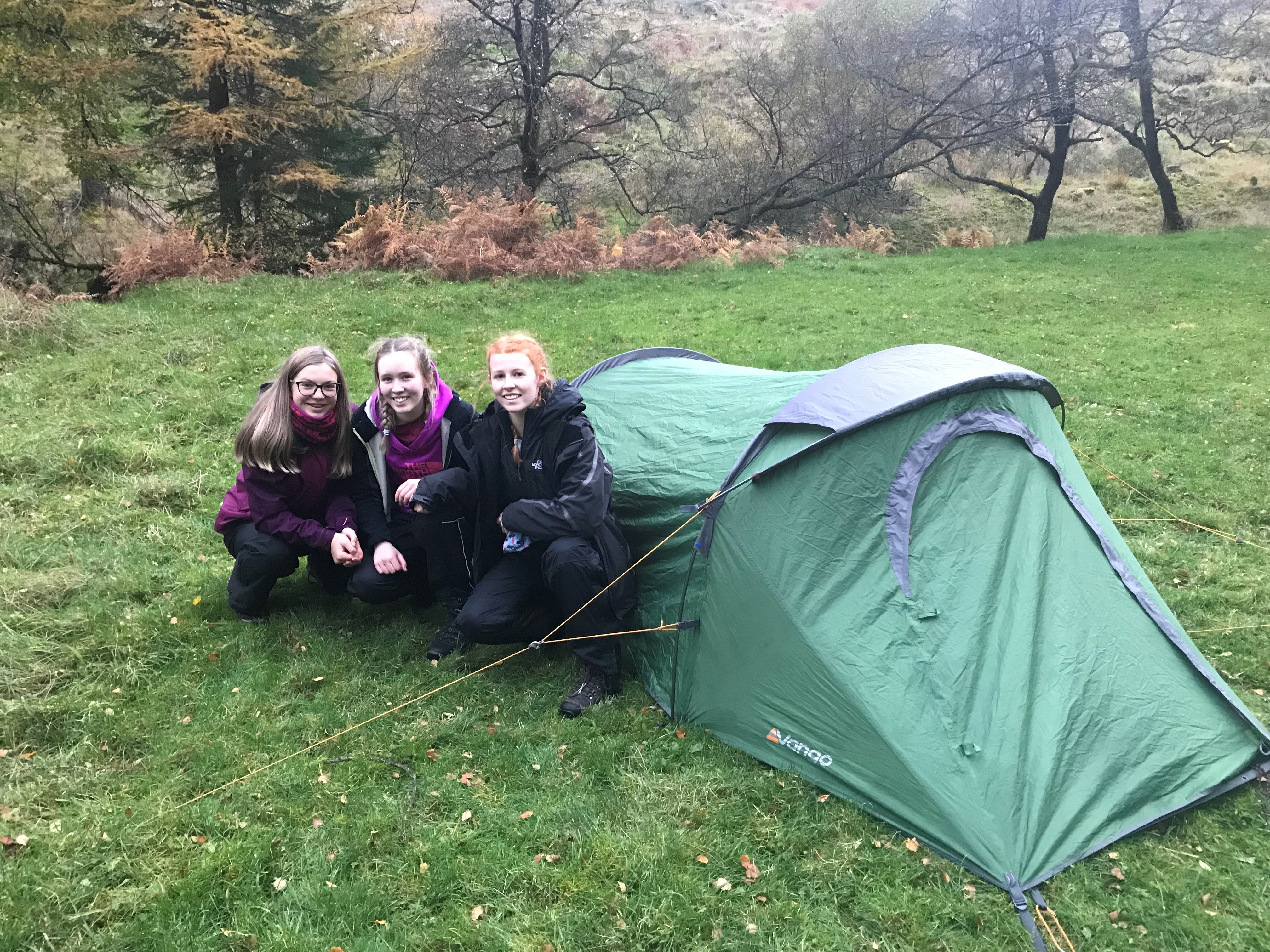 Greenwood Academy has many pupils facing barriers to their participation in DofE. The cost of purchasing expedition equipment was putting pupils off starting their DofE. With help from the DofE Diamond fund the school is changing that. They've bought expedition kit for their participants to borrow.
Kirsty, DofE Co-ordinator at the school said: "Doing their DofE gives them more skills and a better outlook when they speak to employers and apply for jobs. One of our young people successfully managed to secure an apprentice and this was largely due to his participation in the DofE."
By having their own kit store the school can also be certain of the quality of a young person's equipment. Kirsty said "even if they have their own equipment they benefit from borrowing from the school. It improves their experience because they're not worrying about keeping their own kit safe."
In using the DofE Diamond funding, Kirsty said, "we successfully managed to provide young people from varied backgrounds with opportunities to participate in activities which takes them out of their comfort zone and allow them to develop new skills in a range of areas, whilst providing them with a sense of achievement as well as new experiences. We managed to improve confidence and self-esteem, resilience, skills for work as well as creating friendships and memories that will last a life time, all whilst gaining accreditation through their DofE Award."
If you have any questions about DofE Diamond funding, please get in touch at [email protected] or 0131 343 0920.
GirlsRLoud Diamond funding
Four young women in North Ayrshire achieved their Bronze DofE Awards thanks to the DofE Diamond fund. The girls, who achieved their Awards with their GirlsRLoud youth group, got stuck in with an excellent range of projects as part of their DofE.
For their Skill they organised a mobile film festival, giving young people without access to public transport the chance to keep up to date with the latest entertainment. Some of the young women were also involved in an intergenerational volunteering project, collecting and sharing the stories of elderly women who had worked in a local factory when they were young.
Without the DofE Diamond funding, the GirlsRLoud group would not have been able to support these young women through these activities and their DofE expeditions. They look forward to taking on more Bronze participants in the coming year.
If you have any questions about DofE Diamond funding, please get in touch at [email protected] or 0131 343 0920.
NNAS Tutor Award Training and Assessment
If you're coming to ExpedFest19, you may want to consider registering for the NNAS Tutor Award Training and Assessment the day after – Sunday 27 January in Stirling.
The course will give you the skills and techniques you need to teach navigation to DofE participants. It is a mixture of indoor and outdoor practical sessions and methodologies. Find out more and book on the NNAS website.