Welcome to the DofE in Scotland
New enrolment date: 1 June

You can enrol your new year group of DofE participants from 1 June this year.
This change was requested by DofE Co-ordinators like you. We hope that moving the date from 1 August will make the DofE registration process smoother for you. Now, participants can record their activities over the summer instead of waiting until they return to school in August.
Young people can be enrolled based on their year group. From 1 June, S3 participants can start their Bronze DofE programme and S4 participants can start their Silver DofE programme. There is no change for Gold participants who still must be at least 16 years old to start their DofE.
We hope the change will make it easier for you to recruit and support participants through their DofE journey. If you have any questions or feedback about the change, please get in touch.
Running the DofE in a BB Company

Every day young people achieve their DofE Award through youth organisations like the Boys' Brigade (BB). Often, this is done alongside their BB awards and with the help of their BB Leaders. We spoke to Sandy from 1st Dunbar, David from 2nd East Kilbride and Jim from Glasgow Battalion about why the DofE is important for their BB participants and what it's like to be a Leader offering both programmes.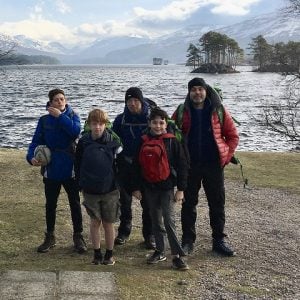 Why did you decide to offer the DofE in your company?
Sandy: The Company section continued to grow and I started looking at activities suitable for the fourteen plus age range. I was aware that our local school offered the DofE but that not everyone who wanted to take part had the opportunity to do so. I felt that offering DofE to our older boys would not only help develop them personally but would encourage them to continue as members of the Boys' Brigade.
Jim: Feedback showed that some boys were unable to register at their local schools for DofE programmes, with a lack of participation places and costs mentioned as barriers. This came at a time when some Companies had expressed an interest in promoting the DofE but did not have enough boys or Leader experience to move forward. We thought boys who participate would be good ambassadors who could encourage others to take part and also that it was a positive story to communicate to funders.
How did the boys respond?
Sandy: A major 'selling point' for DofE as far as the boys are concerned is that the Silver programme closely mirrors the requirements for Queen's Badge (QB). While QB does require boys to take part in some activities that are not included in DofE programmes these are not particularly onerous.
David: Currently all of our Senior boys participate in the DofE, many of them see it as a great way to enhance their CV before applying to university, college or entering the world of work. We agree with them on this and think that having the achievement award will help them stand out from their peers.
What was the biggest challenge?
Jim: Co-ordinating expeditions was a challenge, but we have had some success getting help from other, more established, BB Company DofE centres who have assisted with joint practices and training as well as qualifying expeditions.
Sandy: Without doubt, the main challenge is the Expedition section. I've found the other sections can more or less be managed by the boys themselves, with occasional encouragement to make sure they write up their eDofE! Running the Expedition section, however, requires quite a bit of input from leaders.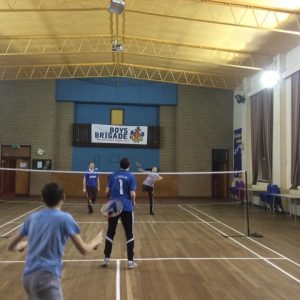 What are the benefits of your participants taking part?
David: It helped the older boys to bond and in turn encouraged longer service within the BB. It has encouraged the boys to be pro-active and choose their own skills to develop. Our participants have always been keen on the outdoors and hiking and this was a great way to have yet another expedition as a group. By gaining their awards the boys have been positive role models for the younger boys in the Company and we hope that with success comes future sustainability in the Company.
Sandy: As an example of how it has benefitted the boys, one of our Seniors has just achieved Silver and QB at the relatively young age of 16. Ryan is the youngest of our senior boys, yet was the first to complete his Silver Award and QB. As part of his volunteering, he has been helping with the Junior Section. His confidence has increased and he is now a valued part of the Junior Section leadership and is regarded by the younger boys as a 'big brother' figure! In addition to his DofE and BB awards, he is shortly to receive the Bowe Cup from our local Community Council. This is an award given each year by the Community Council to a young person for outstanding achievement and in Ryan's case it is very much deserved.
Has it benefitted you as a Leader?
David: Participating in the DofE has allowed us to get to know the boys much better as they develop their skills and confidence and also through the time spent together on expeditions. DofE provides opportunities for additional adventure, the boys thrive by taking part in the DofE and it's our responsibility as leaders to ensure that they really do experience life to the full.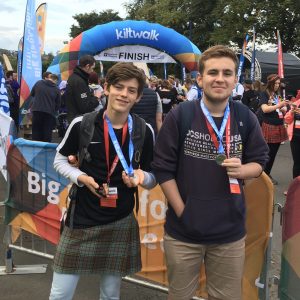 Feeling inspired? Become a Boys' Brigade or DofE Leader today.
You can find out more about 2nd East Kilbride on Twitter @2ndEK_BB and on Facebook.
Combining youth achievement awards with DofE programmes

Many DofE participants take part in other youth programmes like The Boys' Brigade or Scouts. These organisations also offer achievement awards which can fit with DofE programmes.
We've asked DofE participants from The Boys' Brigade and Scouts Scotland to share their experiences of combining their awards.
If you're thinking about combining other activities with your DofE programme, but aren't sure how it works, please get in touch.
Combining the DofE and Boys' Brigade
Paul, from 15th Coatbridge Boys' Brigade (BB) let us know why the BB and DofE Awards complement each other so well. If you're involved in BB and would like to start your DofE, get in touch.
"The BB is the ideal setting to complete a DofE Award – from Bronze through to Gold. The whole ethos in the BB is to challenge yourself and push your boundaries, which is exactly what you need to complete a DofE Award. The structure of the BB Programme allows it to be as straight forward as possible.
Completing your President's Badge involves very similar work to completing a Bronze DofE Award. In fact – running the DofE Bronze alongside the Discover Programme allows the Boys to complete their Bronze.
The Queen's Badge is also closely aligned to a Silver DofE Award, making the both awards as accessible as possible to young people who are already busy with other commitments at a difficult stage in life. I always encourage the Boys in my company to complete their Silver DofE alongside their Queen's Badge."
Combining Gold DofE and Queen's Scout Award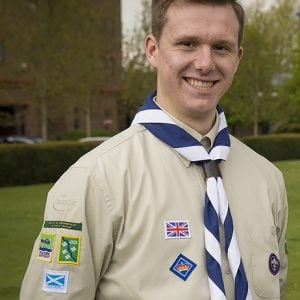 Logan did his Gold Award alongside activities for his Queen's Scout Award. He told us about the experience and what he got out of it. If you're involved in Scouts and would like to start your DofE, get in touch.
"With my Gold DofE and Queen's Scout Award I saw opportunities to have fun, explore and help people and those activities fit with the Awards, so I took on the challenge of doing both.
You 100% grow as a person by doing DofE and Scouts. It broadens your outlook on things. It opens your eyes and gives you experiences you may not normally it. I did both awards because they were a fun thing to do. It's something I think more people should do because you meet new people, have experiences and have fun.
Doing my Gold Award through the Scouts was completely different to when I did my Bronze and Silver with my school. Camping, map-reading and navigation were second nature to us because of our Scouting experience. Doing DofE through the Scouts meant I got to go out my group of friends, take on new challenges, have fun and go on an adventure."
Volunteers' Week – DofE participants inspiring the next generation
If you've ever attended a Boys' Brigade meeting, helped out at a Scout Camp, or organised a Girlguiding outing, then you'll know there are many dedicated volunteers who keep youth organisations running.
What you may not know is that many of those volunteers are DofE participants -inspiring the next generation.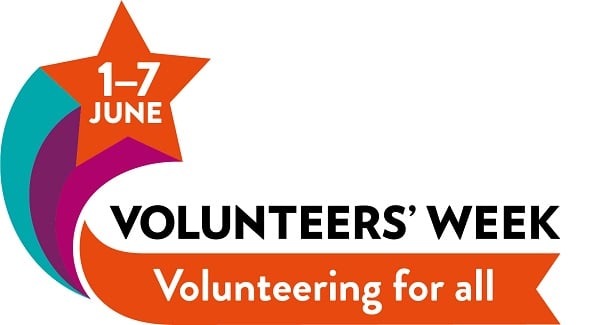 For Volunteers' Week we're sharing the stories of young people doing their DofE Volunteering with other youth organisations. If you would like to become a volunteer – for your DofE programme, or as an adult, then youth organisations would love to hear from you.
Logan, Scouts Scotland
Logan achieved his Gold DofE Award with Scouts Scotland, but he also gave back to the organisation by volunteering with a Scout group. He said: "I was already volunteering with my Scout group when I started my Gold Award, so it was easy to do my Volunteering section. I went through Beavers, Cubs, Scouts and Explorers and I wanted to help other kids to have fun as much as I had. Since achieving my Gold Award I've gone on to become a full Leader because I want to continue giving back."
Paul, 15th Coatbridge Boys' Brigade
Paul made the commitment to do his Silver and Gold DofE Award with his Boys' Brigade company, 15th Coatbridge. He said: "After completing my Queen's Badge and DofE Silver, I made the decision to complete KGVI and become a leader in The Boys' Brigade. From this my company captain challenged me to complete DofE Gold Award – as I would already be volunteering within the BB anyway."
Rachel, Girlguiding Scotland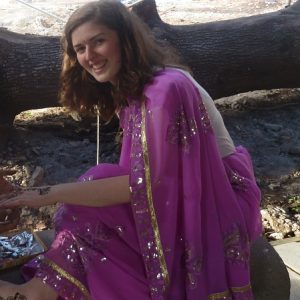 "For my Gold Residential I went to India for three weeks with Girlguiding Scotland to take part in the 'Discover your Potential' programme at Sangam, a Girlguiding World Centre. In the mornings I volunteered in the nursery, playing with the children, reading them books and feeding the young babies. In the afternoon I volunteered for the after-school club and helped the children to make crafts, sing and play games.
It was amazing to be a part of Indian culture. There was a huge amount of poverty, but they were all so happy and vibrant. During my Residential I got to see a completely different way of life. They make the most of the opportunities that come their way and I hope I do that more now too."
Feeling inspired? Become a volunteer today and support young people.
The Boys' Brigade in Scotland
Scouts Scotland
Girlguiding Scotland
Girls' Brigade Scotland