Welcome to the DofE in Scotland
Sign up for ExpedFest19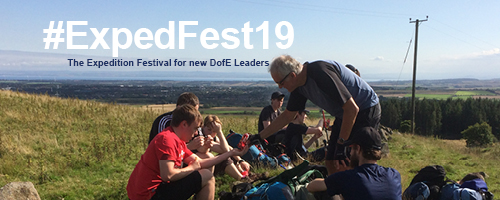 New to DofE? Planning your first expeditions for 2019? Then ExpedFest19 is for you. Join us on Saturday 26 January at the Stirling Court Hotel.
The Expedition Festival is your chance to learn about delivering and supporting DofE expeditions. Find out what a Green Form is, how to use eDofE Mapping, how to deliver expeditions for ASN participants and more.
The day is only £25 thanks to the support of YouthLink Scotland. Lunch and refreshments will be provided.
Book now for ExpedFest19.
NNAS Tutor Award Training and Assessment
If you're coming to ExpedFest19, you may want to consider registering for the NNAS Tutor Award Training and Assessment the day after – Sunday 27 January in Stirling.
The course will give you the skills and techniques you need to teach navigation to DofE participants. It is a mixture of indoor and outdoor practical sessions and methodologies. Find out more and book on the NNAS website.