Welcome to the DofE in Scotland
Aberdeen Open Award Centre DofE Diamond fund
Aberdeen Open Award Centre has been granted DofE Diamond funding by the DofE to help participants access eDofE.
Until now, DofE participants at the centre had no way to access eDofE during sessions. There were no computers or tablets, so participants were missing out on important eDofE training. The centre put in a successful application to the DofE's Diamond fund for help to purchase tablets – giving participants access to eDofE.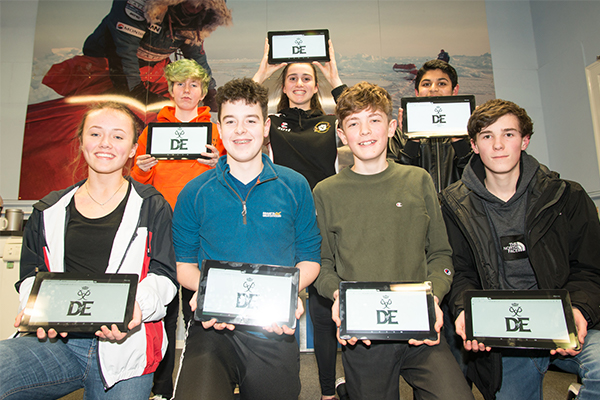 Now participants can get eDofE training and update their progress at the centre by uploading evidence and submitting sections for approval. Their Leaders will be able to answer questions and help them complete their DofE programme.
The centre is hoping the new tablets will enable more of their participants to achieve their Award.
This is just one of the ways that the DofE Diamond fund can be used to support participants. If you have a project that would benefit from funding, please get in touch with your Operations Officer or the DofE's Scotland office on 0131 343 0920 or by emailing [email protected].

Evidencing health and wellbeing benefits
By taking part in the DofE, young people from all backgrounds can improve their health and wellbeing. We have created a 'Health and wellbeing' briefing to demonstrate the positive impact doing a DofE programme can have on young people. You may find it helpful in your discussions with senior management, parents or even participants. Download the briefing.

Celebrating Success in South Ayrshire
South Ayrshire Council's DofE Presentation night is coming up on 22 February at Ayr Racecourse. Over 500 young people will be presented with a DofE Award, an incredible achievement for the local authority. Ahead of the presentation, we wanted to share a bit more about their success with you.
The DofE offering in South Ayrshire makes a difference to young people of all backgrounds and abilities. They have the highest rate of DofE participation of Scotland's local authorities with 50% of South Ayrshire 15 and 16 year olds taking part.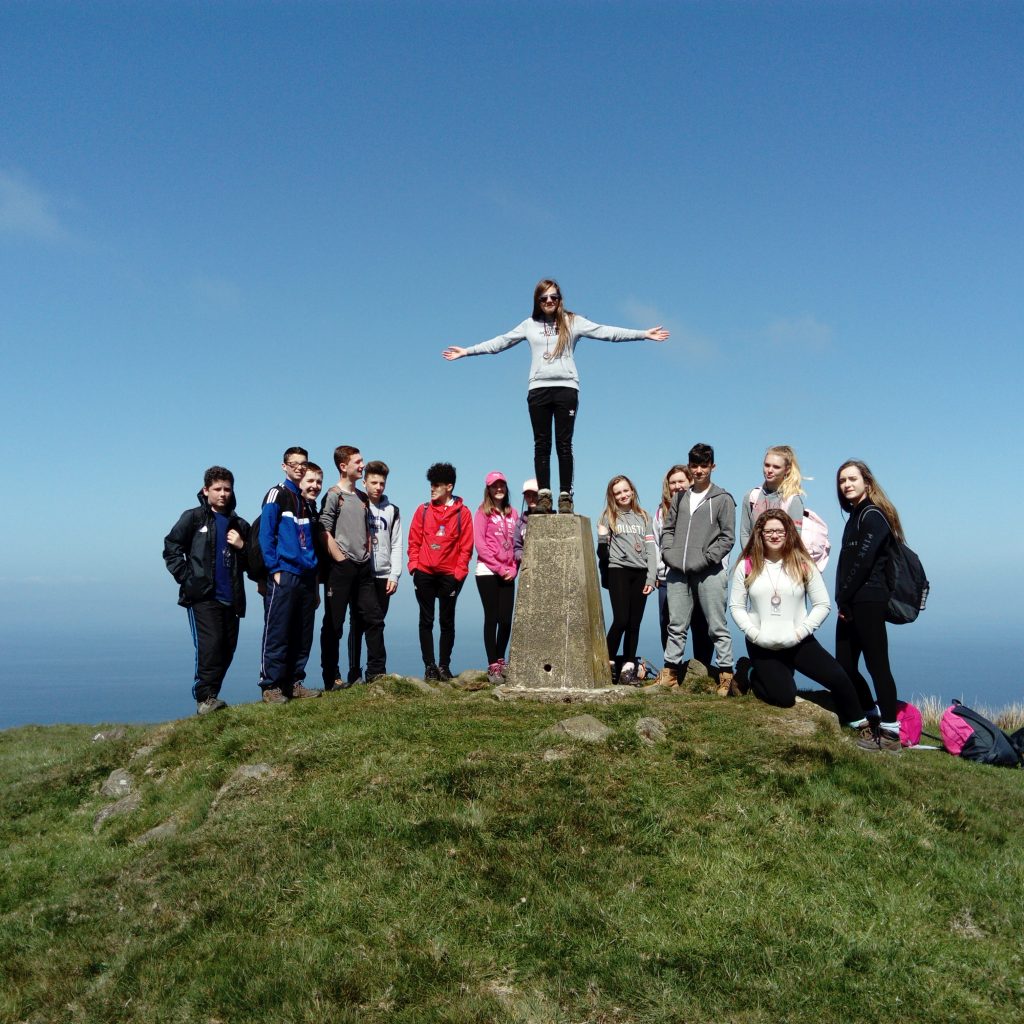 One parent, whose son is Autistic, explained the positive impact the DofE team at South Ayrshire has had on his family:
"This team have guided and mentored my son through his Silver and Gold Awards over the past two years, encouraging him to take part in and succeed in activities which he would not otherwise have been exposed to. Initially as parents we were concerned, no, terrified at the thought of our autistic son camping, hillwalking, sea kayaking, going away for a week at a time in the company of strangers. How wrong they proved us, they have in short, succeeded where other organisations have failed."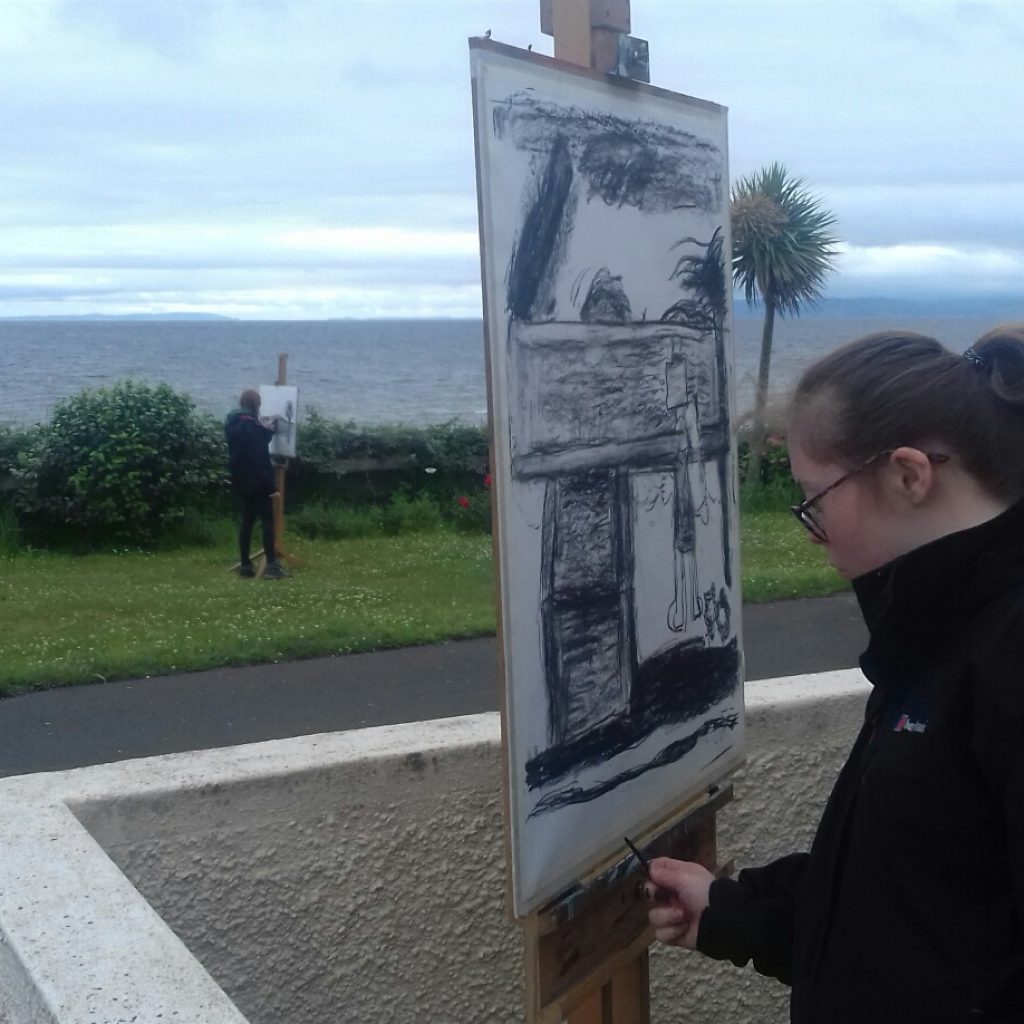 Last year the South Ayrshire staff also ran an arts-themed expedition, where young people walked to an arts studio on the Ayrshire coast and met with a local artist. One of the participants had Down's syndrome and another had physical barriers, so an expedition which had a planned break halfway through made the expedition achievable and a positive experience for them. As you can see in the photos of the participants and their artwork, it was a creative solution in more ways than one.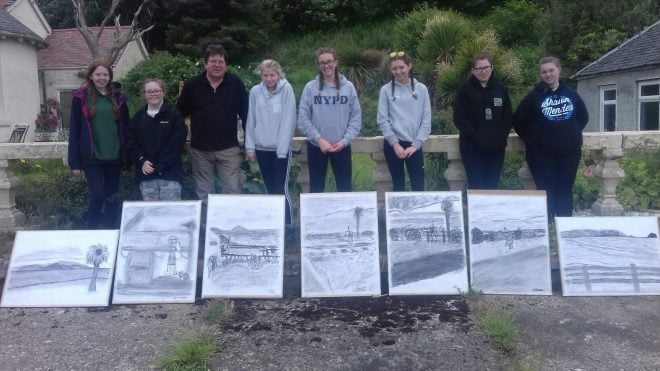 The programme has an impact on the wider community as well individual participants, with DofE participants committing over 12,500 hours of volunteering across South Ayrshire communities– a social value of at least £50,000.
Local employers also see the benefit, with some, like GE Caledonian, even offering the DofE Award to their Modern Apprentices.
We are looking forward to celebrating all these achievements in South Ayrshire with the young people and their families in February. They have much to be proud of in achieving their DofE Awards.