DofE provides focus during lockdown
For most young people, COVID-19 has caused unprecedented challenges. A recent study by the DofE of over 9,000 participants found that almost half of respondents were concerned about how lockdown and social distancing may impact their mental health. 
However, for young people with additional needs, the challenges can be even greater –and continuing their DofE can give vital focus and motivation during this period.  
Bronze and Silver Award holder Ben was partway through his Gold programme when the restrictions in response to COVID-19 stopped all his regular DofE activities. Ben had been supporting a local community café for his volunteering and attending weekly music lessons at his local youth centre for his Skills section.  
In addition to this, his Gold expedition had been scheduled to take place in April. For his mum, Joanna, this was a particular challenge: "He has been really upset that he couldn't do his expedition in April and May, especially as I had written it on the calendar and his autism means that he can be very black and white in certain situations." 
To help support Ben, Joanna worked with him to explore other ways he could continue working towards his Gold Award using #DofEWithADifference.  
"I had been working in a community café and wanted to keep the baking theme. I am now baking for both sets of my elderly grandparents. I have baked various things and use ice cream tubs which they send back to me to refill each week."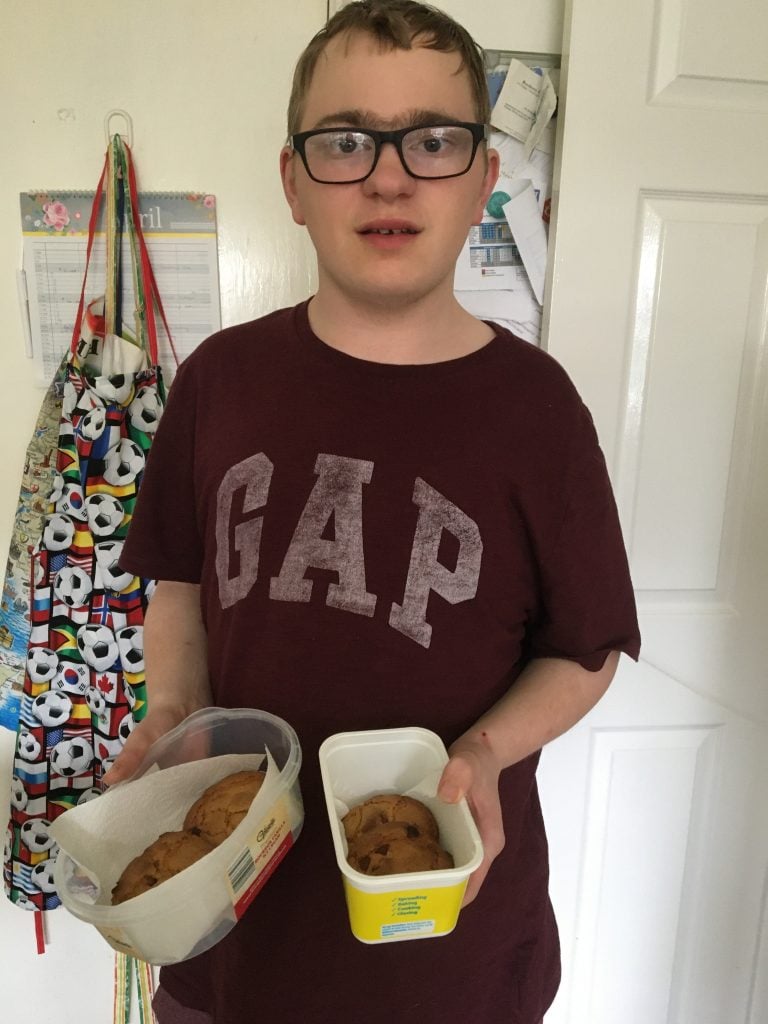 Ben has been suffering with anxiety when going outside during lockdown, so walking to his grandparents to drop off his baking has also helped build his confidence. "This is also a lovely treat for my grandparents seeing me and my mum dropping off our goodies." 
Continuing to volunteer has been important for Ben, as "it makes me feel better helping other people". The benefits of being able to continue have also been obvious to Joanna, as "Ben really enjoys baking so it has been very therapeutic for him". 
As well as keeping up his volunteering, Ben is also still working hard at his skill activity, making use of online tutorials to improve his music whilst the local youth centre is closed.  
"During the lockdown, my mother bought me my own ukulele so I could keep up my skill at home. I am now teaching myself using YouTube tutorials."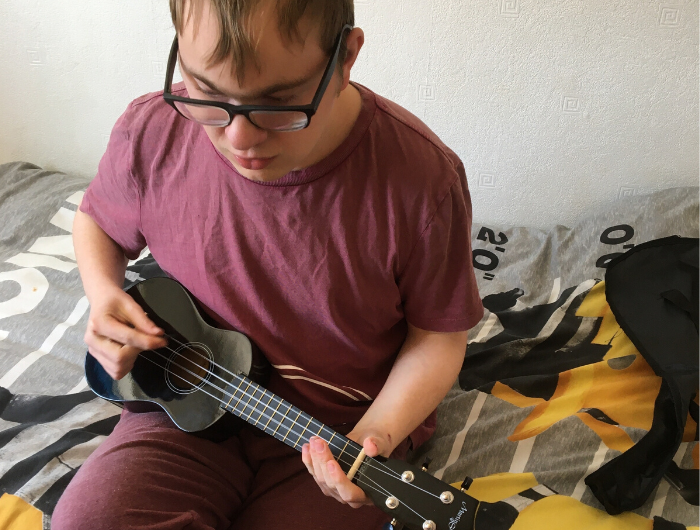 The current situation makes Ben feel nervous and continuing with his DofE "has taken my mind off things and given me something to concentrate on."  
Take a look at DofE With A Difference for ideas and advice on how you can keep doing your DofE during the coronavirus outbreak.  
And don't forget – if you've completed your Physical, Skills and Volunteering sections but can't do your expedition right now, we've introduced The 2020 DofE Certificate of Achievement to formally recognise your achievements at this extraordinary time.