Care for care homes: Evie provides weekly recording for local care home residents
Talented Hobart High School student Evie is singing for the Skills section of her Bronze programme. However, in addition to developing her own talent, she is keen to ensure that she brings joy to residents in her local care home, Bungay House, as well. Turning her bathroom into a make-shift studio, Evie shares her progress each week by recording a song for residents.
"Once a week I record myself singing and send it to Bungay House residential home for them to listen to. I should have been completing my work experience with them and as I am no longer able to, I wanted to help keep them entertained while they are in lockdown."
Evie's songs have covered nearly seventy years of popular music, with recordings including L-O-V-E by Nat King Cole, Fly Me to the Moon by Frank Sinatra, Love Me Tender by Elvis Presley and Somewhere Only We Know by Lily Allen. Her recording of Falling in Love With You by Elvis Presley was the first song that she shared with Bungay House.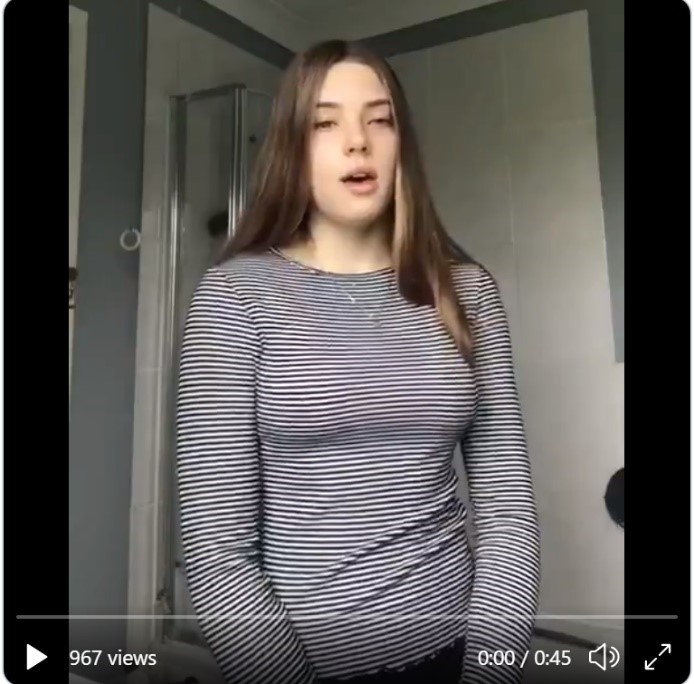 With care homes restricted on visitors, entertainment coordinator Elaine is particularly grateful for the recordings: "A big thank you to Evie for sending on the videos of her amazing singing, she has really helped to cheer up our residents as we can't have our entertainers in. We're sad that she can't come for her work experience but hope that at some time soon she will be able to come and meet our guys and sing to them in person."
For Evie, being able to continue with her #DofEWithADifference whilst the schools are shut has provided structure and also enabled her to engage safely with her local community. "Having my DofE programme has really helped. It has given me something to focus on and it is a great feeling to know that it's helping to cheer up the residents at Bungay House."
Her advice to other DofE participants who are adapting their programme is: "to pick something that you really enjoy doing as it will help you to stay focused. But to also challenge yourself and to also step out of your comfort zone to gain a sense of achievement."