The good news-round – 26 May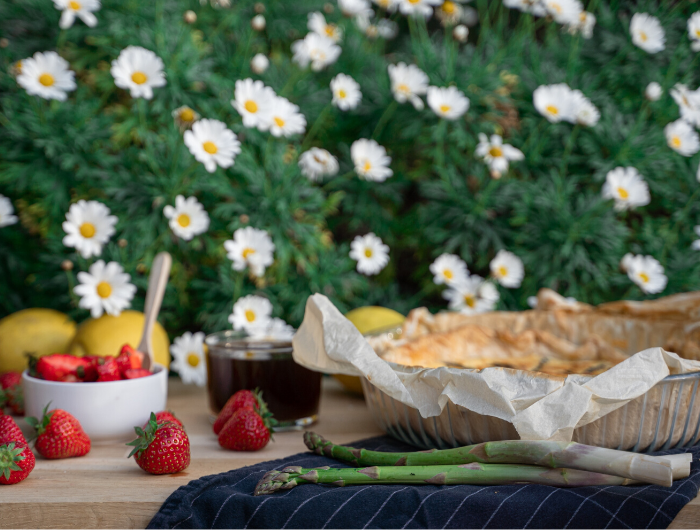 We've rounded up the best news we've heard in the past week in our latest edition of the good news-round. 
1. Gold Award holders had their own celebrations 
We had to make the tough decision to postpone our Gold Award Presentations at Buckingham Palace this year, however, that didn't stop our incredible Gold Award holders celebrating in their own way. Two participants had their own socially distanced afternoon tea party in the garden, complete with finger sandwiches and scones! 
2. We recognised Mental Health Awareness Week 
Last week marked Mental Health Awareness Week and we made sure to recognise its importance on our social channels. Over the week, we shared stories from participants that felt the DofE had helped them with their mental health battles.  
3. DofE South East celebrated #ThankATeacherDay 
Our wonderful colleagues in the South East pulled out all the stops for Thank a Teacher day and recorded a special thank you message to all the teachers and amazing DofE volunteers from their own homes. In the video, South East recognised the hard work and dedication that teachers are putting into their classes during the coronavirus pandemic. Thank you to all the amazing teachers! 
4. Coca Cola and Carlsberg are backing the "end of plastic" with new plant-based bottles 
A mission to produce plant-based bottles that can biodegrade within a year has had the commercial backing of drinks giants Coca Cola and Carlsberg. The plans, by Dutch renewable chemicals company Avantium, mean bottles can be both recycled and are biodegradable. The bottles, which are made from the sugars of wheat, corn and beets, could be seen on supermarket shelves from 2023. 
5. Asda workers threw a mock wedding for their colleague whose wedding had to be postponed 
A bride-to-be was left in tears after her colleagues at Asda in Barry, Wales, surprised her with a mock wedding on what should have been her wedding day. Kind-hearted colleagues clapped as Mandy Hamling, who works on the checkouts, was showered with balloons and even given flowers by a customer. 
6. A Canadian government bought a hotel to house homeless Canadians and rehired its staff 
More than 200 homeless Canadians have been given a safe place during lockdown after the government of British Columbia bought two hotels to help those that need it most. The BC province also rehired staff that had been laid off to keep it running. 
7. Wild stork chicks have hatched for the first time in the UK for centuries 
A conservation project to reintroduce wild storks to Britain has announced the first hatching of eggs in West Sussex for hundreds of years. The team behind the White Stork Project said the hatchings were the first since the 1400s, after a pair of storks were spotted removing eggshells and regurgitating food into the nest on the Knepp Estate near Horsham this month.