Confidence, happiness, balance: A university student's experience
Lydia started her DofE journey at school as a way of preparing herself for a military career. What she didn't expect was the enormous positive impact it would have on her mental wellbeing. "By balancing my academic studies with volunteering, sport, expeditions and other DofE activities, I now have a much healthier mindset. Young people face so many pressures, from exams to social media, and it was great to take part in something that helped me to flourish and recognise my achievements."
One of the most memorable experiences of Lydia's Gold DofE was the time she spent volunteering in a care home. "It took a lot of commitment as I was also studying for my A Levels and had a part-time job, but I really enjoyed getting to know the residents and I discovered so much about myself. It was also an excellent way to improve my time management and organisational skills, and was a key talking point on my university applications and in interviews."
It was the expedition and other outdoor activities that took Lydia most out of her comfort zone. "I was so proud of myself when I discovered that I could do it and that I thoroughly enjoyed it. In fact, I think the outdoor elements of the DofE are a great escape from the many burdens on young people's mental health." Lydia's DofE Leader praised her organisational skills and the way she kept her DofE cohort's spirits up and during her residential, she also achieved an outdoor first aid qualification.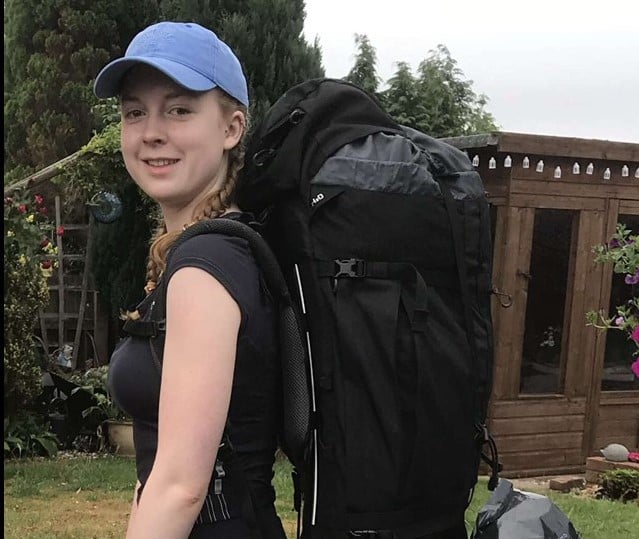 Now at university, Lydia believes achieving her DofE Award helped her to get a place and also prepared her for student life. "Doing my DofE gave me the confidence to do things I wouldn't normally do. I settled in quickly at university and sought out opportunities for personal development. I secured the positions of student ambassador and mentor, which will enhance my CV, and work part-time as a retail sales assistant, using the communication skills I gained from doing my DofE."
Lydia points out that the DofE gives participants the opportunity to grow and develop in a supported environment and helps set them up for further education, employment and adult life. Inspired by her own DofE Leaders and keen to motivate other young people, Lydia has continued her DofE journey as a DofE regional youth ambassador and young leader. "The DofE has had a profound effect on me. It brought balance to my life and helped me to discover how far I can go. I've gained so many transferable skills and I'm much more confident. It has helped me to embrace new experiences at university, put me in a stronger position for my future career and made me a happier person."
Take a look at DofE With A Difference for ideas and advice on how you can keep doing your DofE during the coronavirus outbreak.
And don't forget – if you've completed your Physical, Skills and Volunteering sections but can't do your expedition right now, we've introduced The 2020 DofE Certificate of Achievement to formally recognise your achievements at this extraordinary time.