'These three issues are what Gen-Z care about the most – political leaders need to listen'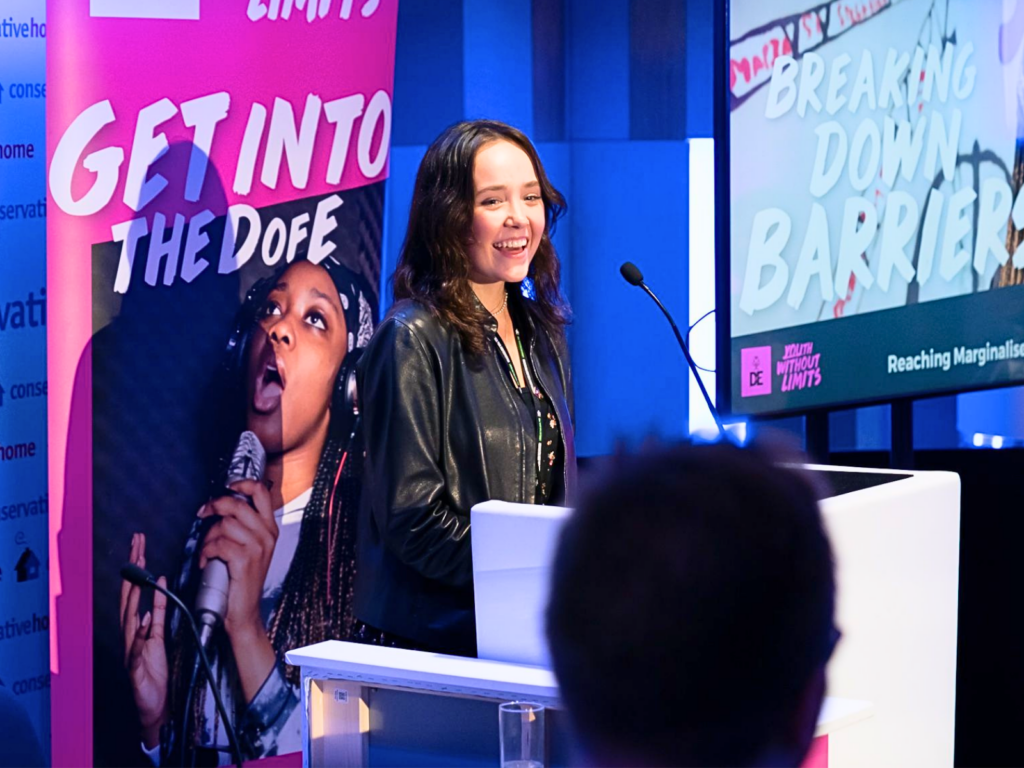 DofE Youth Ambassador Evangeline helped deliver a letter to Westminster party leaders calling for them to listen to young people ahead of the next election. She explains why Ambassadors decided to write to party leaders.
The last few years have been hard for young people in the UK. We are the generation who have grown up under Covid and lockdown restrictions – with all its impacts on our education, employment prospects, social lives and mental health – before lurching into the cost-of-living crisis.
But today's young people are the leaders of tomorrow. The next general election, which our political leaders are gearing up for, provides a real opportunity to support young people in the UK today. DofE Youth Ambassadors have written to party leaders highlighting three key issues that politicians should ignore at their own risk:
Funding education
Moving from full-time education into work is one of the biggest challenges in a young person's life, but many of us don't feel prepared for it. All young people should get the chance to take part in non-formal learning – activities like the DofE, which give us life skills and motivation that employers need, but that you can't always get in the classroom. These activities help build resilience and self-belief and develop skills like problem-solving, leadership and teamwork. If the government supports schools and colleges to give young people the broader skills employers need today, they can fuel the economy of tomorrow.
A seat at the table
It is right that the younger generations have a say on the issues that will affect our future. At 16, many of us are working and supporting the economy. Yet many of us feel disenfranchised from politics. Research from the DofE's Youth Manifesto which gathered views from more than 2,000 young people, found that three-quarters (75%) of 14-24-year-olds feel politicians rarely listen to the views of young people, if at all – and more than two thirds (68%) believe politicians make decisions with little or no consideration of the impact they might have on future generations.
Introducing a "future generations" law – like that adopted by the Welsh government – would require the government to take into account the impact of proposed laws on future generations. Knowing that new laws are taking our futures into account would help alleviate the political disenfranchisement that many Gen-Zers feel.
Our planet needs protection
If we don't protect our planet, we won't have a future to look forward to. Without urgent action on climate change, we can't be sure that the opportunities available to previous generations will be there for us too.
As a society we need to wake up to this reality and put an end to single-use plastics. Our politicians have the power to be world leaders in this effort. The government also needs to invest further in sustainable solutions to reduce plastic waste, as well as implementing more extensive recycling systems with a wider variety of categories, including compost bins for all companies, schools, and households. Most importantly, we need our political leaders to take urgent action to meet climate goals and achieve net zero by 2050, if we are to have a hope of slowing down climate change.
Young people want to play our part in the story of this country. And it is right that we have a say on the issues that shape our futures. I hope that the leaders of today will listen to us, the leaders of tomorrow.
Evangeline Roe is a Youth Ambassador for The Duke of Edinburgh's Award. To find out more about The UK Youth Ambassador programme, please click here.