Are you passionate about the DofE and ensuring equal opportunities for young people from all backgrounds?
Would you like to share your positive DofE experiences to inspire more young people to get involved?
Do you want to be given a platform to speak out on issues that impact you and your generation?
If the answer is yes, why not apply to be a DofE UK Youth Ambassador?
We believe in youth without limits – bringing communities together, sharing skills and creating opportunities. We're here to empower young people; to support them as they overcome obstacles and build confidence and resilience. If you would like to go further with your DofE and help to shape our future, join our 2023 – 2024 UK Youth Ambassador Programme.
The DofE UK Youth Ambassador programme is generously supported by The Gosling Foundation.
To find out more about what you can expect from the Programme, take a look at the 2022 – 2023 UK Youth Ambassadors Newsletters:
How to apply:
Applications are now closed.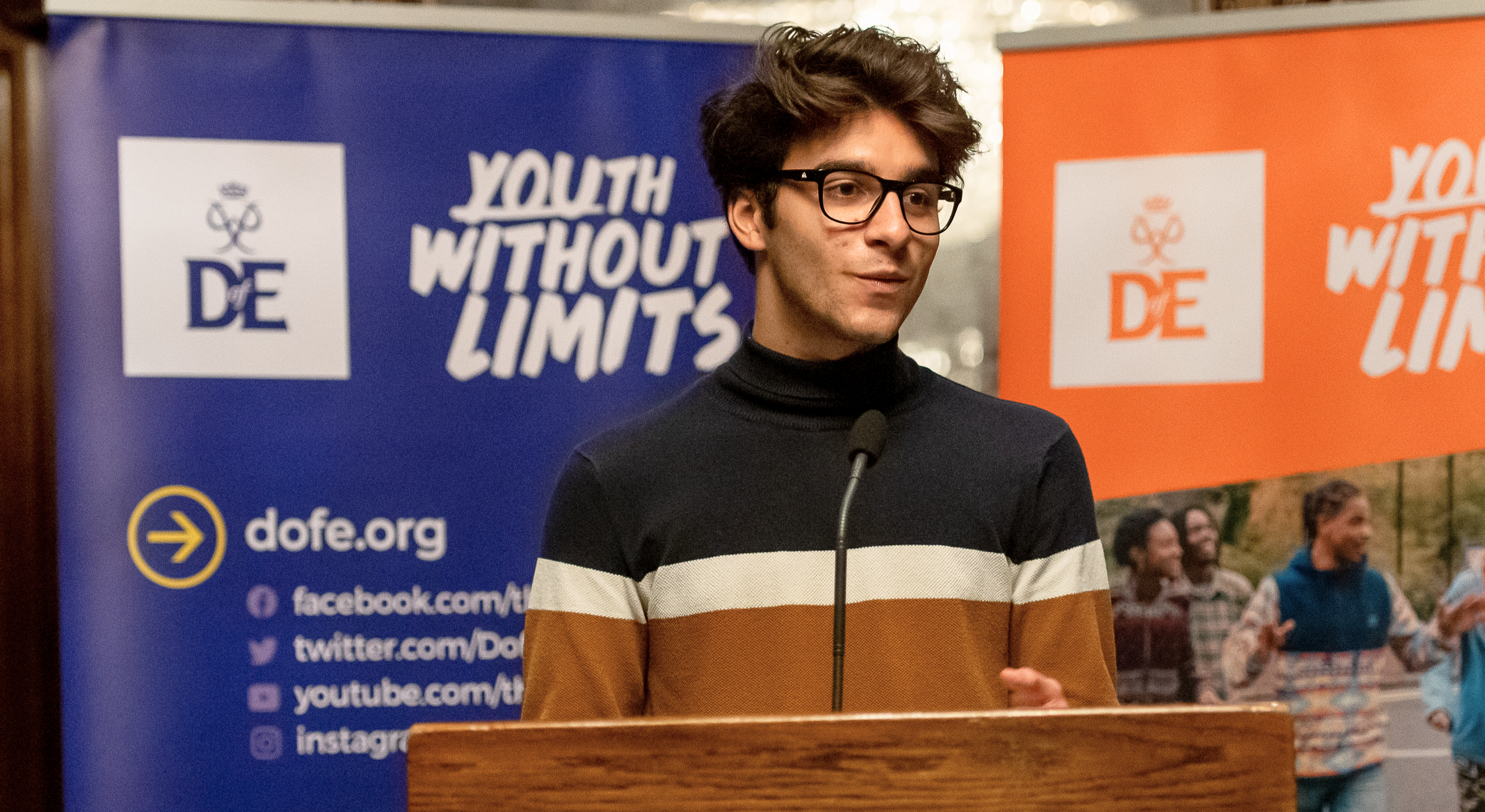 Applying to become an Ambassador was one of the best decisions I ever made. It has given me so many opportunities.
Ez
UK Youth Ambassador
This role has sincerely been the best opportunity that I've taken. It has been an unforgettable experience.
Louis
UK Youth Ambassador
My experience as an Ambassador has opened so many opportunities.
Evie
UK Youth Ambassador
Since becoming a Youth Ambassador I've gained more confidence in the value of my own voice, and in my public speaking skills.
Zoe
UK Youth Ambassador