Making the right choice after school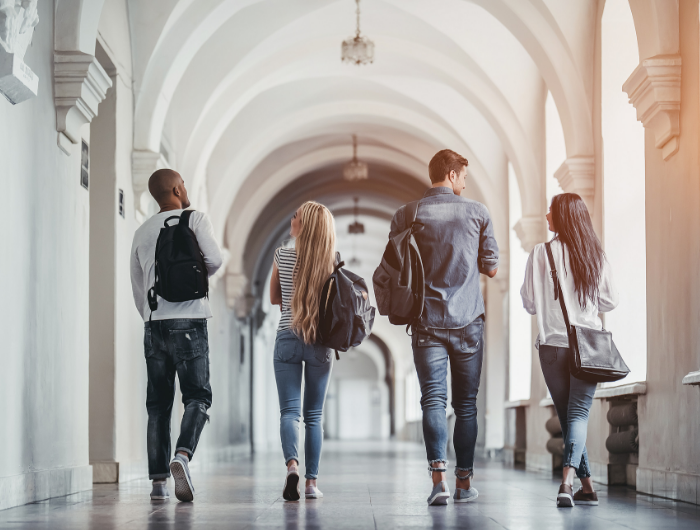 Decisions, decisions… Choosing what to do after you've finished at school can be a difficult decision to make. Many of you might be thinking about going to university. But it isn't for everyone, especially at a time like this when things are so unsure. The good news is that there are many options available that, in time, will lead to greater choices. It can be overwhelming but don't worry – with so many routes to take you'll be sure to find one that suits you.
Take a look at our guide on ideas for your next step.
Apprenticeships
If you don't want to stay in full-time study, then apprenticeships might be an option to consider. They combine on-the-job training and studying all while being paid – helping you gain the skills and real-world experience you need to be successful in the workplace. They're available at a number of different levels and in a variety of occupations. Apprenticeships can also give you the opportunity to build your contact base within your chosen industry and get the support and guidance to help shape your career. Find out how we know that businesses look out for Award holders when recruiting.
College
If you're still interested in staying in full-time education but aren't sure that university is for you, there are a wide range of further education college courses available. You can study a new subject, gain skills or improve some existing ones. Some colleges also offer the opportunity to re-take your A-Levels or Scottish Highers/Advanced Highers, if you want to boost your grades.
University
There are many reasons why people choose to go to university, one being that certain career paths require a degree – for example, medicine and dentistry. However, a degree will be a good foundation for whatever career you choose and it will be a great experience too. You'll gain lots of new life skills, as for some of you it will be the first time staying away from home, plus you'll make friends for life – whether that's with your housemates, other students or people in a society or club. It does take a lot of commitment, so make sure you're certain before you decide.
A DofE Award is a world-renowned mark of achievement, so you should definitely include your DofE in your UCAS personal statement. Check out our blog for examples of how specific experiences as part of your DofE may have helped develop skills and attributes, such as communication and team working, that admissions tutors look out for. Remember: your personal statement must be in your own words and not copied. If you achieved your full DofE Award or a DofE Certificate of Achievement during the COVID-19 crisis, be sure to include how you overcame the restrictions to change your activities if you had to.
Work
You may decide that you're ready to get stuck into the working world and earn some money.
During your DofE, you'll have developed skills and experiences that you could easily reference on your CV – helping you stand out from the crowd. To help you make that all-important first impression with employers and secure a full-time job, use our CV template.
Gap year
If you're not ready to make a choice yet, a gap year could be the answer. It can give you time to make up your mind while trying out new things and discovering more about yourself. Subject to COVID-19 restrictions at the time, it can also offer you the opportunity to travel, gain work experience in an industry you're interested in, resit some exams or save some money.
Whatever level you've reached with your DofE, you'll have had some experience of volunteering – giving you the chance to learn new skills. During your gap year, you could continue your volunteering activity, try something new or even volunteer for the DofE. This is definitely something to bring up at interview as it will only impress. It's also an ideal way to fill your time and your CV all at once.
Start your own business
You can become an entrepreneur at any age and there are many schemes available to help young people set up their own business. For more information, watch our video where Deborah Meaden, Dragon's Den Investor, explains what it takes to be a successful entrepreneur.
So, where next?
Whatever you decide to do, believe in yourself and make sure you take the time to work out what's best for you and how to do it.
Your DofE has helped you to develop skills for work and life, so remember to showcase these in your applications. For more tips and advice on how to make the most of your DofE, visit the LifeZone.
For more career ideas and inspiration visit iCould.com